Hey Hey! This Monkeemobile is for Sale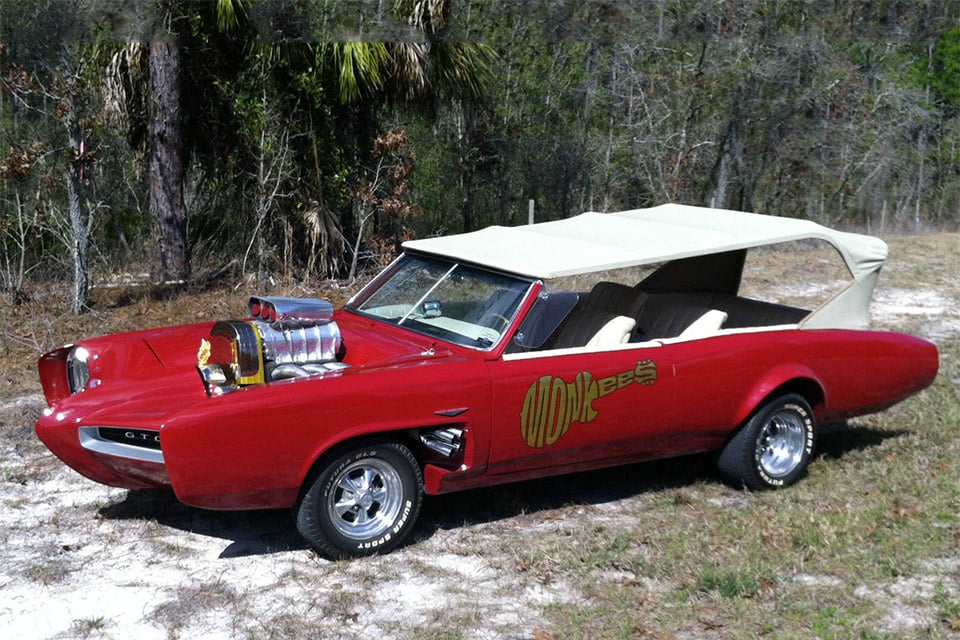 The Monkeemobile was created for the hit 1960s television show, The Monkees by legendary automotive stylist Dean Jeffries, who also created Black Beauty from The Green Hornet, helped with the early design for the 1960s Batmobile along with many other great cars from the era.
Two Monkeemobiles were created for use in filming, but the original body molds were preserved and later used to create this vehicle. It was made by long-time associate of Jeffries, Eric Sharp, who had purchased the molds.
This car started life as a 1965 Chevrolet Malibu and has a 350 Olds V8 under the hood and a TH 350 automatic transmission. The car's odometer reads just 11,449 original miles with just 4,000 logged since the rebuild. It also sports the legendary (but non-functional) giant 671 blower on the hood along with fully functional side exhaust pipes with cut outs to a rear exhaust system.
Find the car on eBay now with a buy-it-now price of $60,000(USD).