The Bradley GT Was a VW Bug Turned into a Sports Car
1970s | bradley | bradley gt | kit car | volkswagen beetle | September 1, 2022
---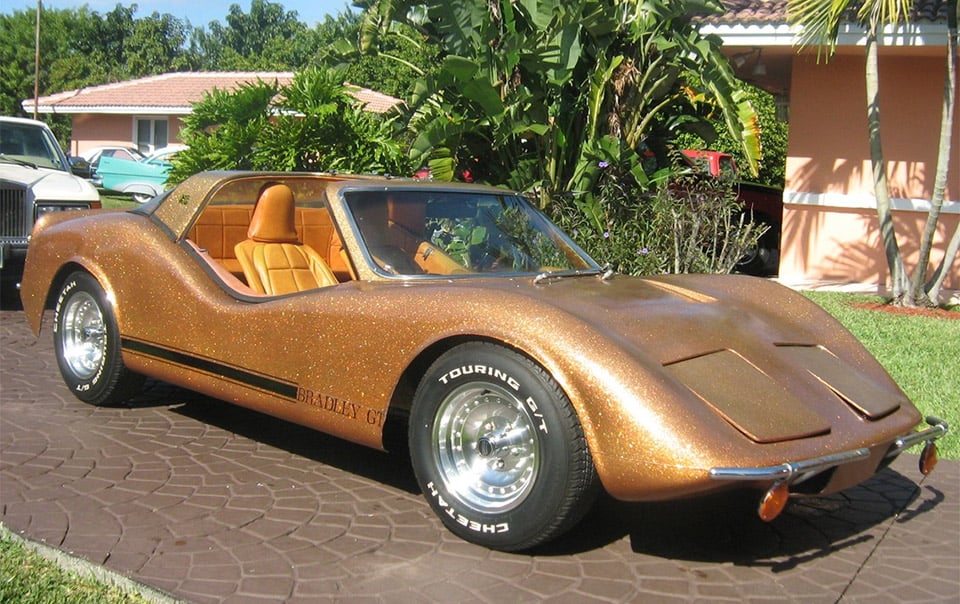 If you lived through the 1970s, you might recognize this T-top car which was sold by Bradley Automotive. The Bradley GT was actually a kit car that could transform a Volkswagen Beetle chassis into a much cooler-looking sports car.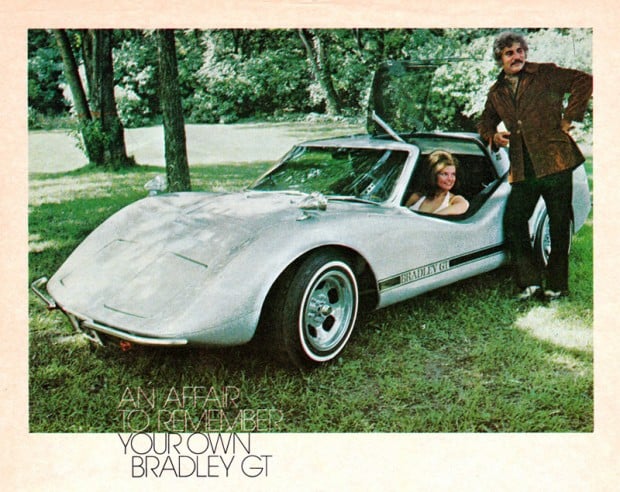 The fiberglass-bodied Bradley GT was built as a 2+2 (just try and fit anyone in that back seat). Bearing more than a passing resemblance to Corvettes of the era, the GT offered optional pop-up headlights and gull-wing doors and was often seen with sparkly metallic finishes. In fact, Liberace owned one in a sort of green-gold stardust finish – and that was probably the most subtle car he owned.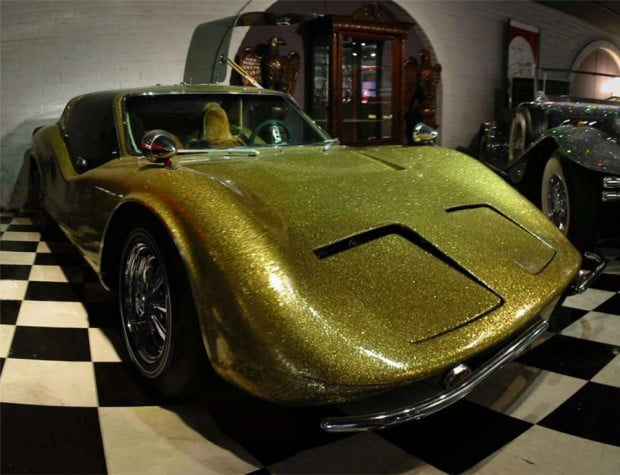 The cars could be purchased either in kit form or completely assembled onto a VW bug. While you could stick with a stock VW engine for fuel efficiency, many chose to upgrade their drivetrains to provide increased performance. In fact, a fully-spec'd Bradley GT could hit 140mph.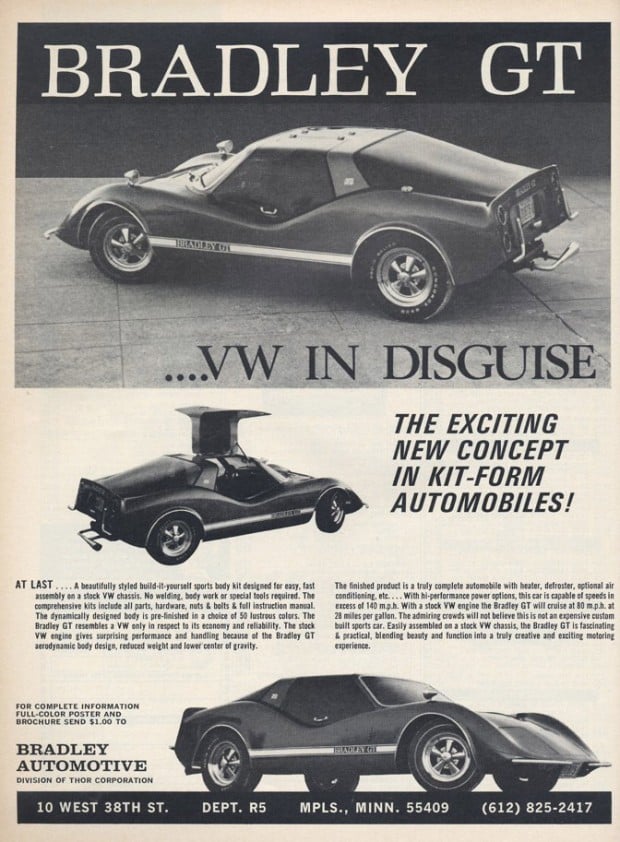 In the late 1970s, Bradley would change its name to the Electric Vehicle Corporation, offering up the Bradley GT II, which also came in an all-electric version. The company would ultimately fold in 1981, but you can still find complete Bradley GTs and GT IIs for sale to this day, with prices typically around $4000 to $5000.