2015 Lexus NX 200/NX 300 Compact Crossover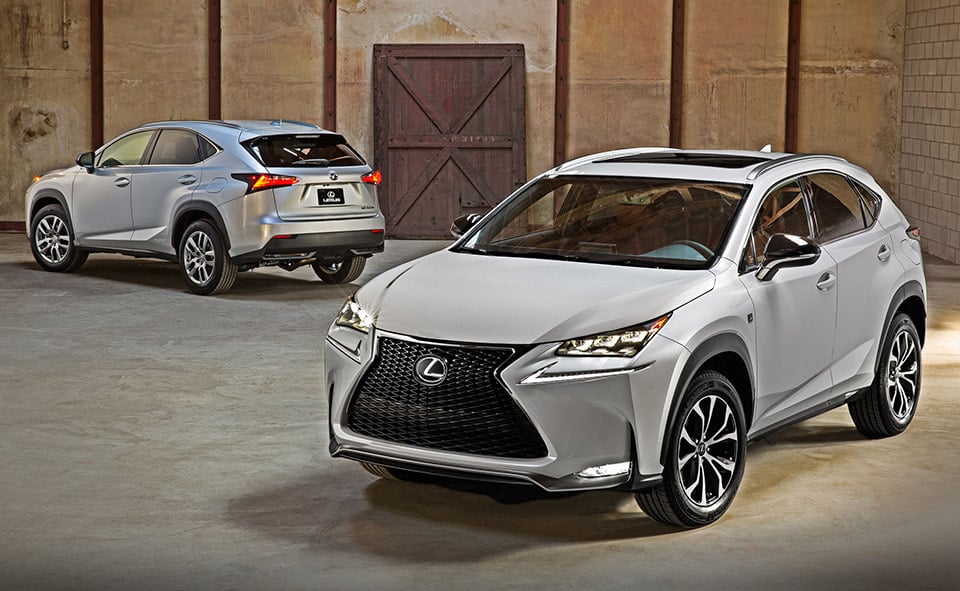 A short while back, Lexus showed off its LF-NX concept crossover. Now it's ready to put the vehicle into its production lineup. The Lexus NX series will be the first compact crossover for the Japanese luxury automaker. The small SUVs don't look dramatically different from their concept parent, though the sharp body creases have been toned down a bit for the production models.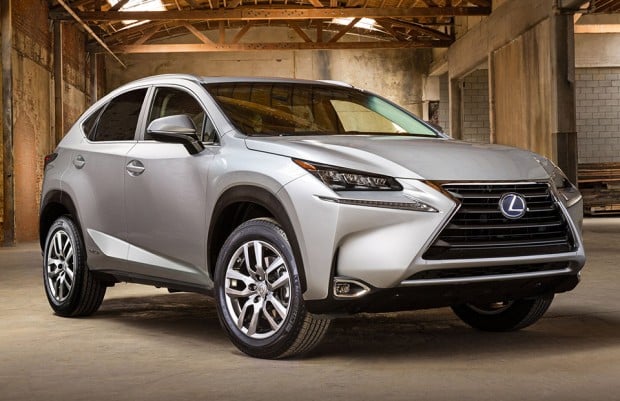 The NX will come in three major variants, the NX200 with a naturally-aspirated engine, the NX 200t, powered by a 2.0-liter turbocharged four, and the NX 300h, which will sport a hybrid drivetrain. You'll also be able to choose between front-wheel or all-wheel drive options. From the photos here, it also looks like they'll be offering a sporty F-Sport variant as well.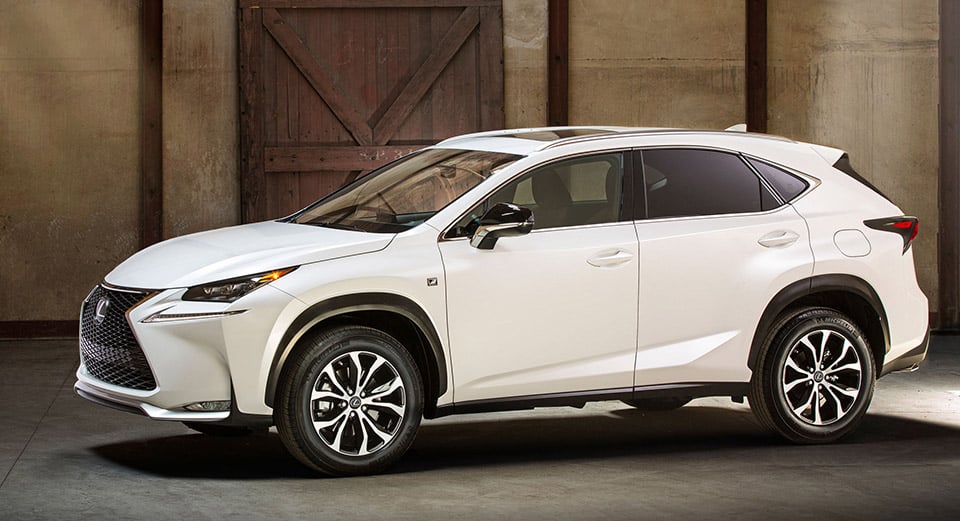 We're not sure if any of the high-tech console from the concept LF-NX made it into the final design, but Lexus states "A strong, center silver frame surrounds and defines the center instrument panel… The Human Machine Interface (HMI) technology continues the impression of an advanced vehicle and is also located at the bottom of the center stack…"  whatever that means. What we do know is that the NX will offer a wireless gadget charging tray, and a new remote interface with a touch pad for user input.
Lexus isn't detailing all of the specs for the NX yet, but all should be revealed during the 2014 Beijing Motor Show, which kicks off on April 21.