Guy Sculpts Sports Car from Expanding Foam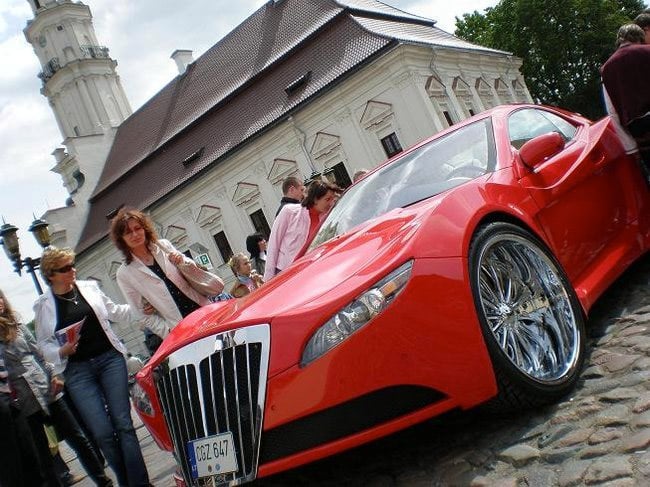 This is either the safest car on the road or the car most likely to cause respiratory problems. We don't know all the details, but it seems this ambitious Lithuanian man started with some portion of a stripped Mercedes-Benz CLK and transformed it into a finished sportscar using gallons and gallons of expanding foam.
We can see that the car already had what looks to be a Maybach grille, fender flairs, and giant wheels when the builder ditches his fur coat and got to work.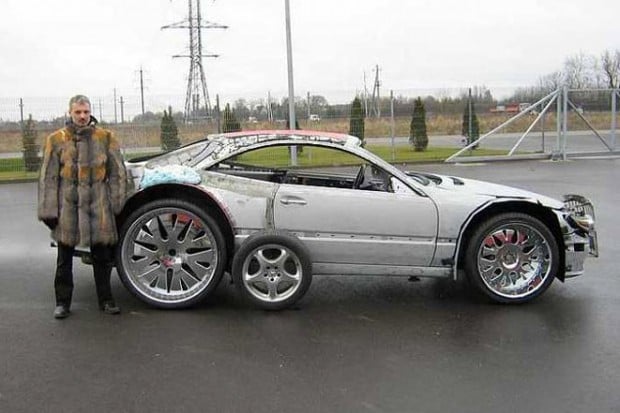 But obviously the guy had some skills with his forms and tools. He covers nearly every body panel with several inches of expanding foam and meticulously carves it into his own vision of a sportscar using cardboard forms and Sharpies.
When it comes to the interior, he reworks the dashboard and center console with his magical foam and what looks to be a plywood frame on the console. As commenters pointed out, the car's interior seems to transform in one step from a foam monsters to a luxury interior in one step, so obviously some steps have been skipped in the photos.
In the end, the results are pretty impressive. Whether or not you agree with his approach to style, the car looks pretty good. And, if he ever gets in an accident, bodywork will be a breeze.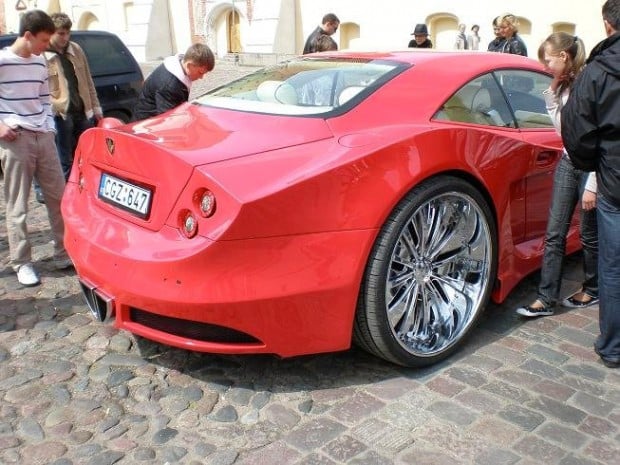 Thanks to Redditor Geeky_ for sharing this one!