Limited Edition Mercedes-AMG GT Track Series is Built for Speed
mercedes-amg | Mercedes-AMG GT Track Series | mercedes-benz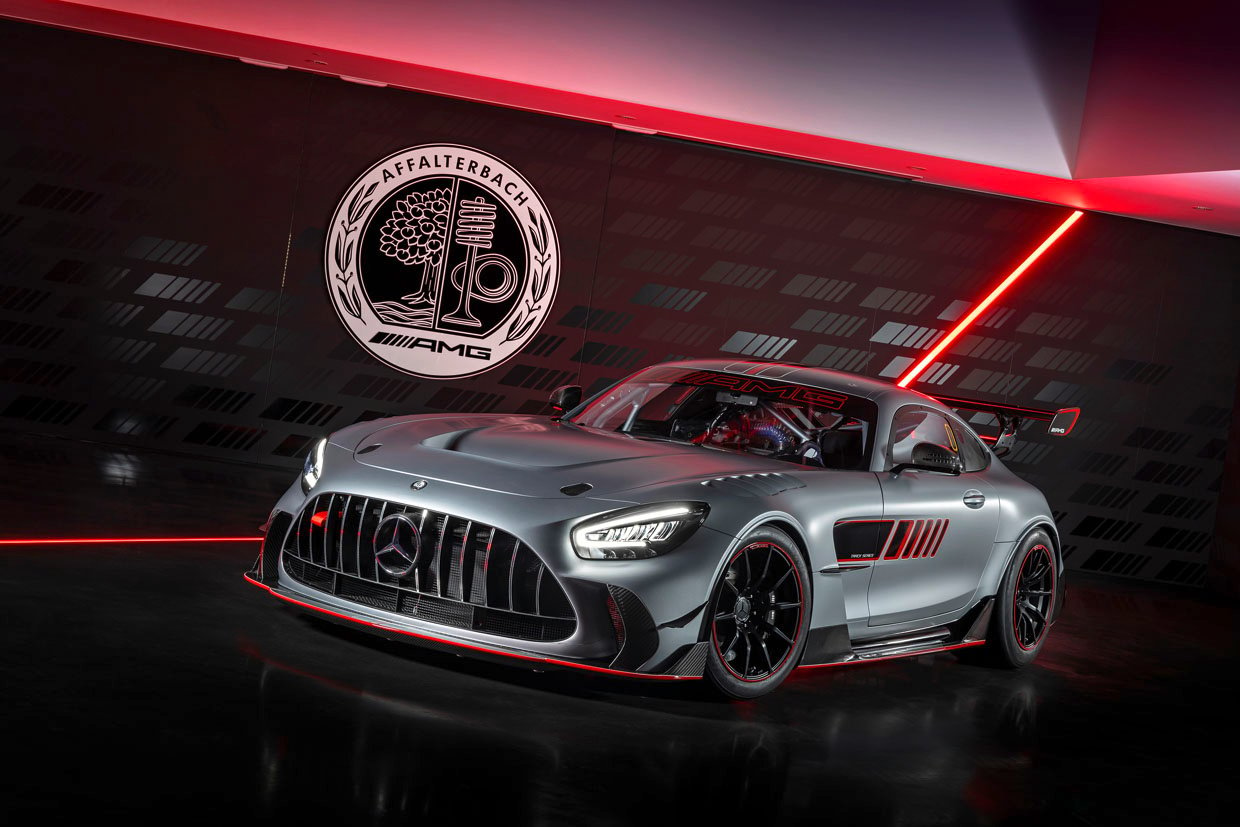 Mercedes-AMG has revealed a new high-performance sports car built specifically for the race track. It's not aimed at professional drivers running in motorsports events. Rather it's for well-heeled track-day enthusiasts who want to go fast. The car is called the Mercedes-AMG GT Track Series, and it was created to celebrate the 55th anniversary of the Mercedes-AMG motorsport department.
The Mercedes-AMG GT Track Series will be built in a limited run of 55 units to signify that anniversary, and it's not street legal. The heart of the car is a handbuilt AMG 4.0-liter V-8 bi-turbo engine that produces 778 horsepower and 627 lb-ft. of torque. The unit is paired with a sequential Hewland HLS six-speed racing transmission with an adjustable differential.
Mercedes-AMG fitted the Track Series with four-weight adjustable Bilstein dampers with adjustable high-speed and low-speed settings for rebound and compression. The suspension can also be adjusted for ride height, and the anti-roll bars are adjustable.
Mercedes-AMG also put significant effort into aerodynamics, utilizing significant amounts of carbon fiber, and helped reduce vehicle weight to 3086 pounds. In addition, the rear wing is mechanically adjustable and provides significant downforce for the rear of the car. Mercedes also fits the car with motorsports ABS, traction control, steel brakes, and air conditioning for keeping cool on hot days on the track.
The Mercedes-AMG GT Track Series starts at €369,000 plus VAT, which works out to roughly $405,000 US dollars, which is almost $100,000 more than the already astronomical GT Black Series.