Gray Design Ferrari F458 Curseive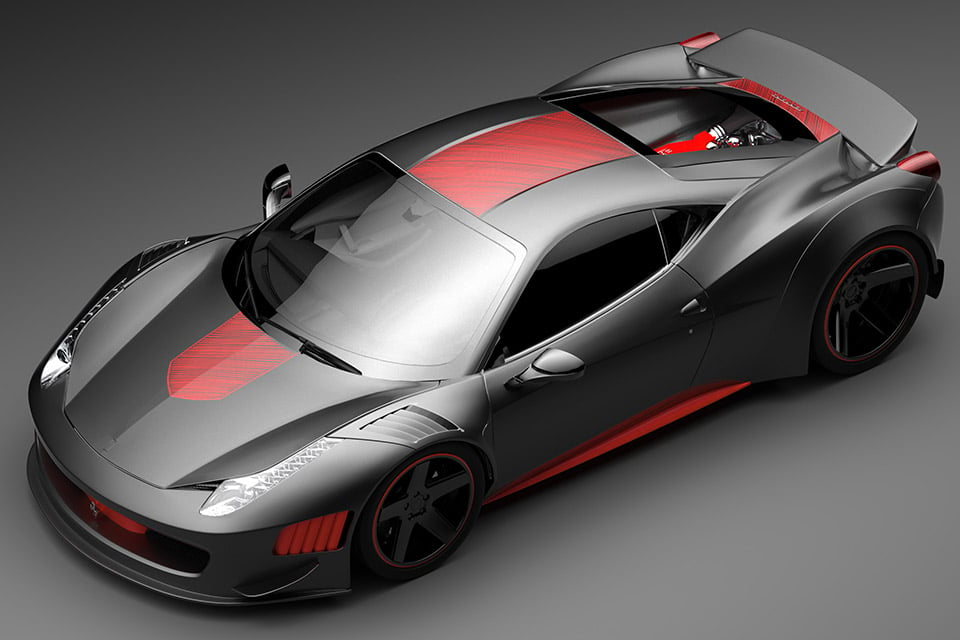 Gray Design is an international design studio out of Sweden known for their award-winning designs focusing on automobiles, yachts and motorcycles. Their team worked with Vogue Auto Design to create this custom body kit for the Ferrari 458 called the Ferrari F458 Curseive.
Made up of either carbon Kevlar or carbon fiber, the kit includes a new front bumper with a separate front splitter, widened front vented fenders, a rear vented bumper (either smoothed in or bolted for a race track look), rear diffuser, and a rear trunk spoiler also available as either a track-inspired rear wing or road-look ducktail. To complement the wheel flares, the car has wider wheels in a choice of four designs. The paintwork is made with layers of silver on gunmetal metallic paint hand-detailed by the masters at Gray Design.