Mercedes-Benz 300TD El Camino
mercedes-benz | retro | weird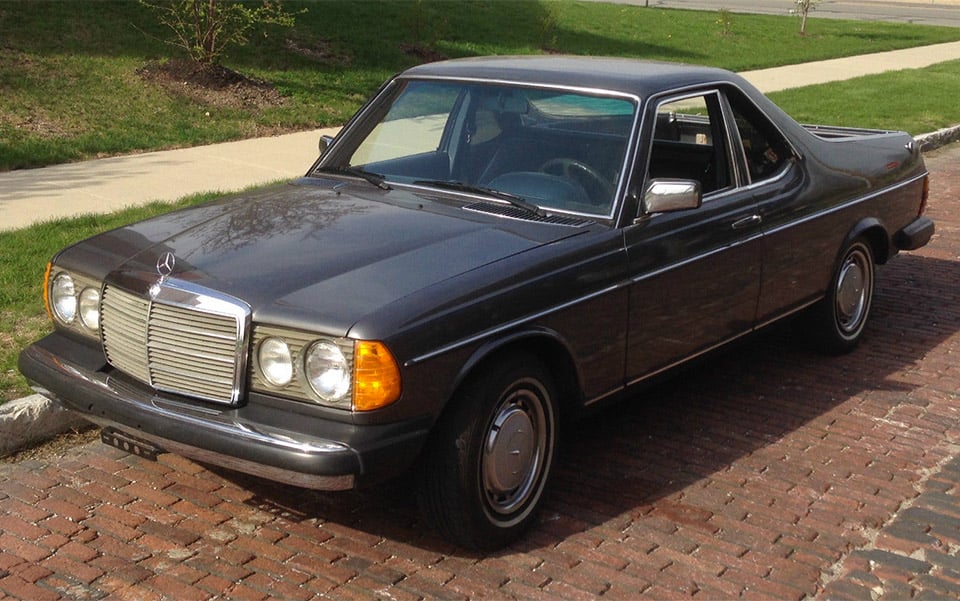 There's nothing too thrilling about an old 1979 Mercedes-Benz 300 series, and the Chevy El Camino was a "classic" for all the wrong reasons. But put them together, and you get an epic vehicle like no other. Yes, this crazy mashup started out as a stock Mercedes-Benz 300TD diesel station wagon.
Apparently, sometime in the 1980s, the car was transformed by Bill's Auto & Body of Wisconsin into a pickup truck, and the modification was so good that even the Mercedes dealership they brought it to thought it was factory made. It's even got a functional liftgate – though it's a bit rusty now. Despite having a whopping 149,800 miles on it, the car is said to run well, and handle very nicely by its seller.
If you'd like this awesome vehicle in your driveway, head on over to eBay and place your bid. As of this writing, the top bid is $8,300(USD), but the reserve hasn't been met. The auction ends on April 28, so get your bids in soon if you want a chance.