Limited Edition Audi R8 LMX with Laser Headlights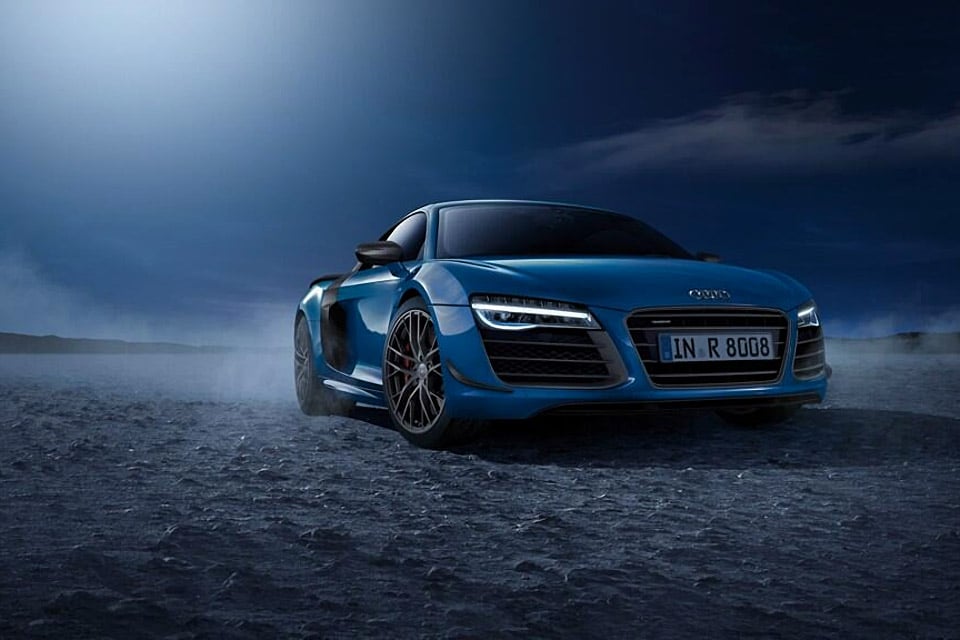 Audi has announced the world's first production car with laser headlights, the limited edition Audi R8 LMX. The LMX begins with the Audi R8 V10 but comes with an exclusive customized paint finish in Ara Blue, crystal effect. It also has a large, fixed rear spoiler and carbon fiber-reinforced polymer body details, including that rear spoiler, the front spoiler lip, the engine compartment cover, the exterior mirror housings, the sideblades, and the diffuser. The grille, air inlet grilles and the outlet grille at the back are finished in titanium gray. But the car's most distinctive feature are the new laser high-beam headlights.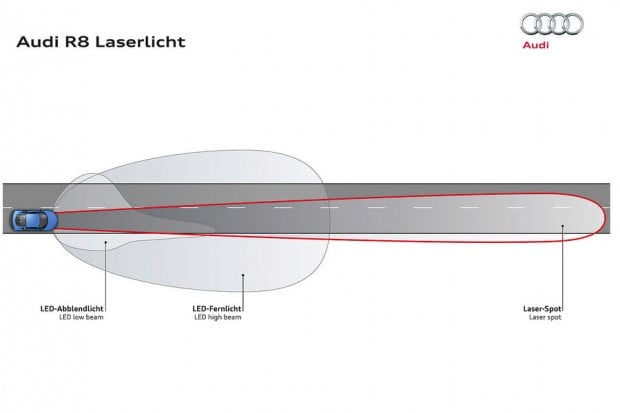 The headlights use one laser module per headlight to generate a cone of light with twice the range of the all‑LED headlight, increasing the effective range of the lights substantially – perfect if you're traveling at the car's top speed of 198.8 mph. An intelligent camera-based sensor system detects other road users and actively adjusts the light pattern to exclude them.
The R8 LMX is priced at €210,000 in Germany (~$290,000 USD). The car will be available beginning in the summer of 2014.