Jaguar F-Type Coupé Gets Wrapped in Abstract Art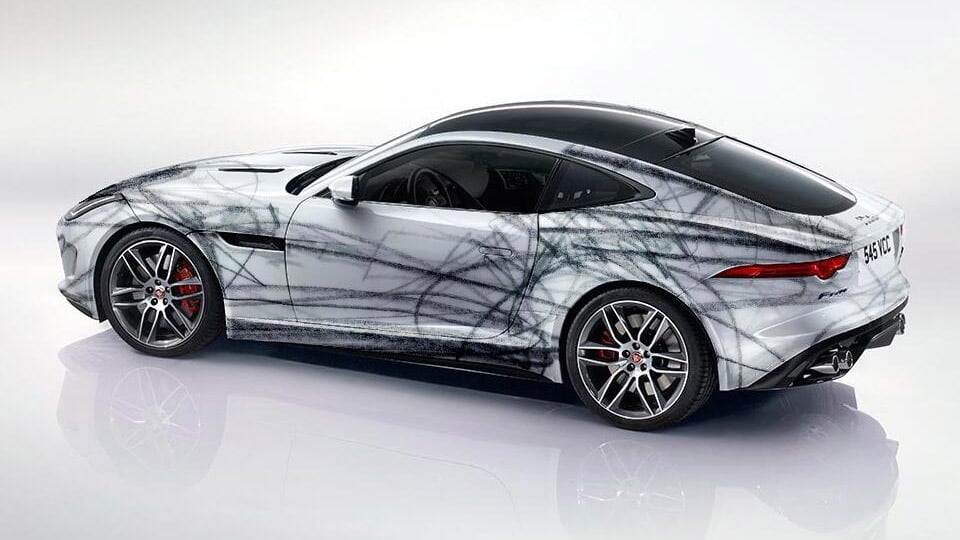 The Jaguar F-Type is a beautiful car in its own right, but this particular F-Type Coupé isn't one you'll be seeing at dealerships any time soon. Jaguar recently asked fans to submit art and imagery that reflects the concept of "Fearless Design" via its social media channels. The winning design, by designer and architect Justin Silke, entitled "Untamed Creativity"wraps the car in the art you see here.
While we're not certain of the designer's original intent, we think the squiggly line motif is reminiscent of the tire marks you get on pavement when drifting around corners or doing donuts, both of which the F-Type is excellent at doing.
If you happen to be in the UK, you'll be able to see this design up close and personal at Clerkenwell Design Week, which runs from May 20-22, 2014, where Jaguar will be presenting the design on an actual F-Type.