Local Motors Rally Fighter for Sale
local motors | off-road | May 16, 2014
---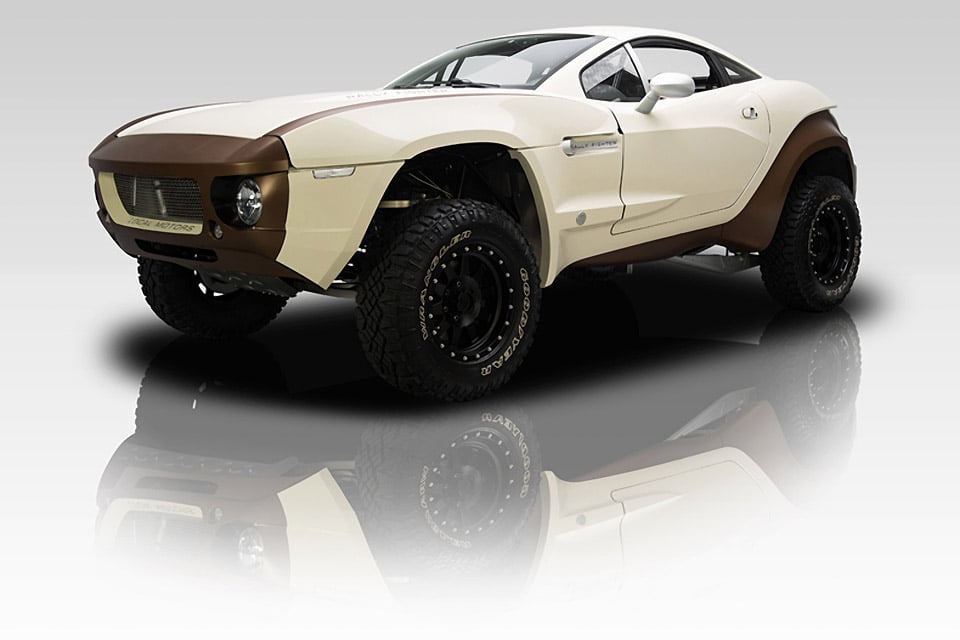 Local Motors is known for building unique and highly capable off-road vehicles. As it turns out, they're also known for pushing the limits of manufacturing, building one Rally Fighter in just five days at the at the International Manufacturing Technology Show and they are planning to 3D print and assemble another Rally Fighter at the 2014 IMTS.
This intimidating 2012 Rally Fighter is currently for sale at RK Motors Charlotte for $109,900. The Rally Fighter has a 6.2L GM LS3 E-Rod all aluminum V8 under the hood pushing 430hp to the all-wheel drive system. This car's two-tone look is achieved with vinyl overlays instead of paint, saving 12 pounds over a painted vehicle. The Rally Fighter goes from 0 to 60 mph in just 6 seconds, and, with 20 inches of travel in the suspension, this car is extremely capable off road.
Of course, you can always go directly to Local Motors for a new Rally Fighter (prices start at $99,900), but this one is pretty awesome and has just 479 miles on the odometer.