Ford Lightweight Concept Trims Hundreds of Pounds
ford | technology | June 4, 2014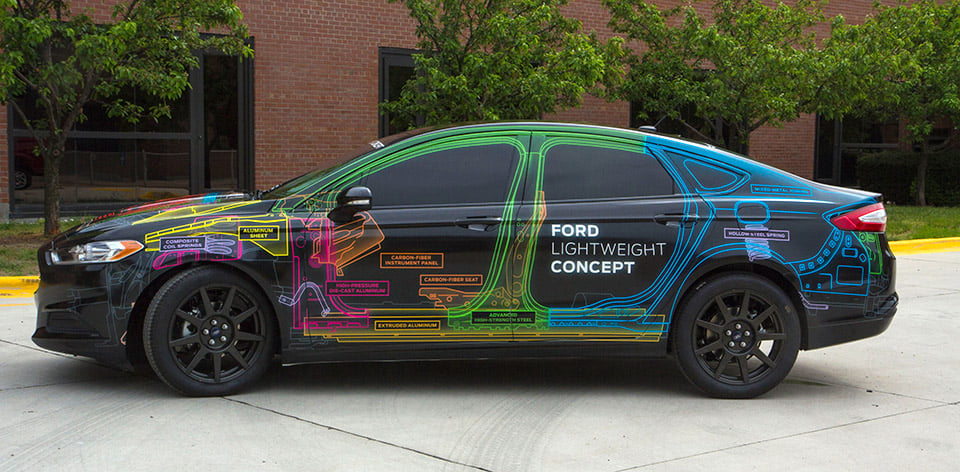 While making engines smaller and more fuel efficient and moving to alternative energy sources are the most prominent ways of reducing vehicle emissions, cutting weight is also an important part of the equation. Obviously, reducing weight means the vehicle doesn't need to work as hard, thus reducing energy consumption, emissions and fuel costs.
To that end, the Ford Research & Innovation Center has been working on a project to see just how much weight it can trim from a standard production vehicle. In this case, they started with a 2013 Fusion. Through the use of aluminum, carbon fiber, lightweight plastics, hollow metals, and chemically-toughened glass, and a 1.0L EcoBoost engine, they were able to trim 25% of the weight of the car. That means the Fusion you see here weighs about the same as a Fiesta.
At this point, some of the materials in use are too difficult or costly to produce at scale, but it's clear that lightweight materials are a big part of the future of the automotive industry, as is proven by vehicles like the 2015 Ford F-150 – which has had as much as 700 pounds trimmed from its prior model's weight.