Barn Find: 1956 Bentley S1 Saloon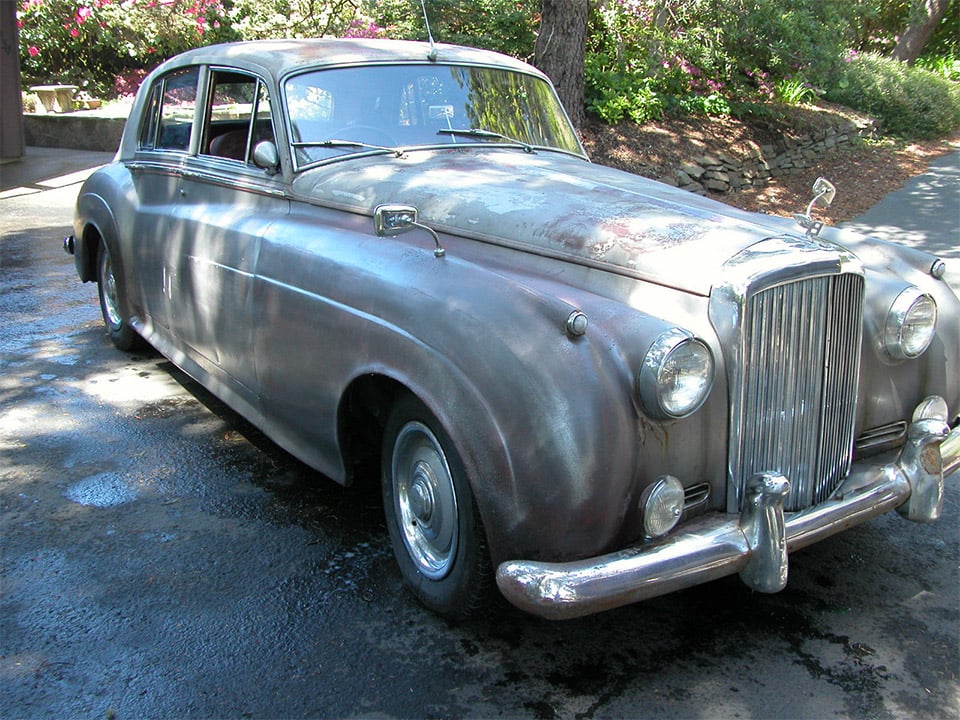 It's not often that you come across an antique Bentley in a barn, but this classic from 1956 is looking for someone to put some love into it and restore it to its former glory. According to the listing on eBay, the car appears to be mostly original, though it's clear that it's been repainted and needs quite a bit of work. Apparently, the car still has all of its trim and still has vintage leather and wood inside.
Regardless of what's original or not, this car will need quite a bit of work to get it back into top notch condition, as the car has some rust and needs a new radiator at minimum. Still, it's is an opportunity to own an actual Bentley for a bargain basement price. Fully restored, Bentley S1 saloons go for $50,000 to $100,000. The current bid for this car is just $7,350(USD), and it appears there is no reserve on the auction, so it will definitely sell.