Tuningwerk Track-only BMW M235i RS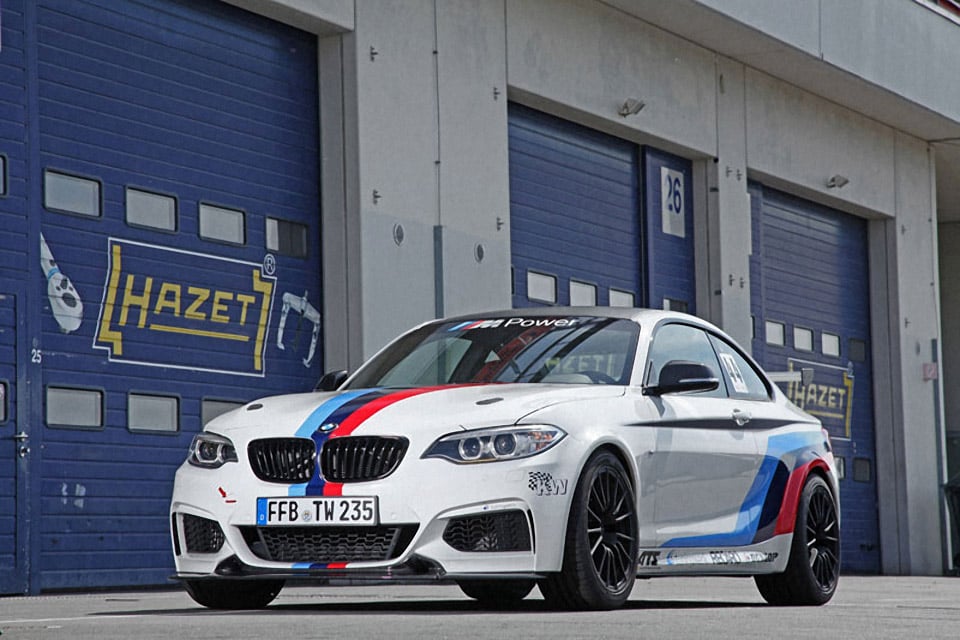 The track-only BMW M235i Racing edition coupe is a pretty incredible version of BMW's very capable M235i. But German aftermarket tuner Tuningwerk did their own take on the coupe, dubbed the M235i RS. As with the BMW track-only car, this one cannot be driven on public roadways.
Tuningwerk takes to the M235i's aerodynamics with a new front splitter, a new rear diffuser, and a large rear wing, all designed using carbon fiber with the goal of keeping the car glued to the track. The 18-inch alloy wheels are fitted with performance tires and linked to an engine that is tuned to put out 444 horsepower, far more than the BMW M235i Racing Edition's 333hp.
On the inside, the Tuningwerk's edition comes with Recaro sports seats, a sport steering wheel and also has a roll cage to protect the racer in the event of a mishap. With a 0-to-100 kmh (62mph) time of just 4.3 seconds, this German track car beats out the production M235i's time by half a second. Unfortunately, the cost for the M235i RS is €65,000 (~$88,400 USD).
Before you think that might be a bit too much to spend, take a look at the video of Tuningwerk's M235i RS battling a phalanx of Porsches on the Nürburgring Gran Prix course.