The History of Nissan Cars via Gran Turismo
datsun | games | gran turismo | nissan | posters | July 16, 2014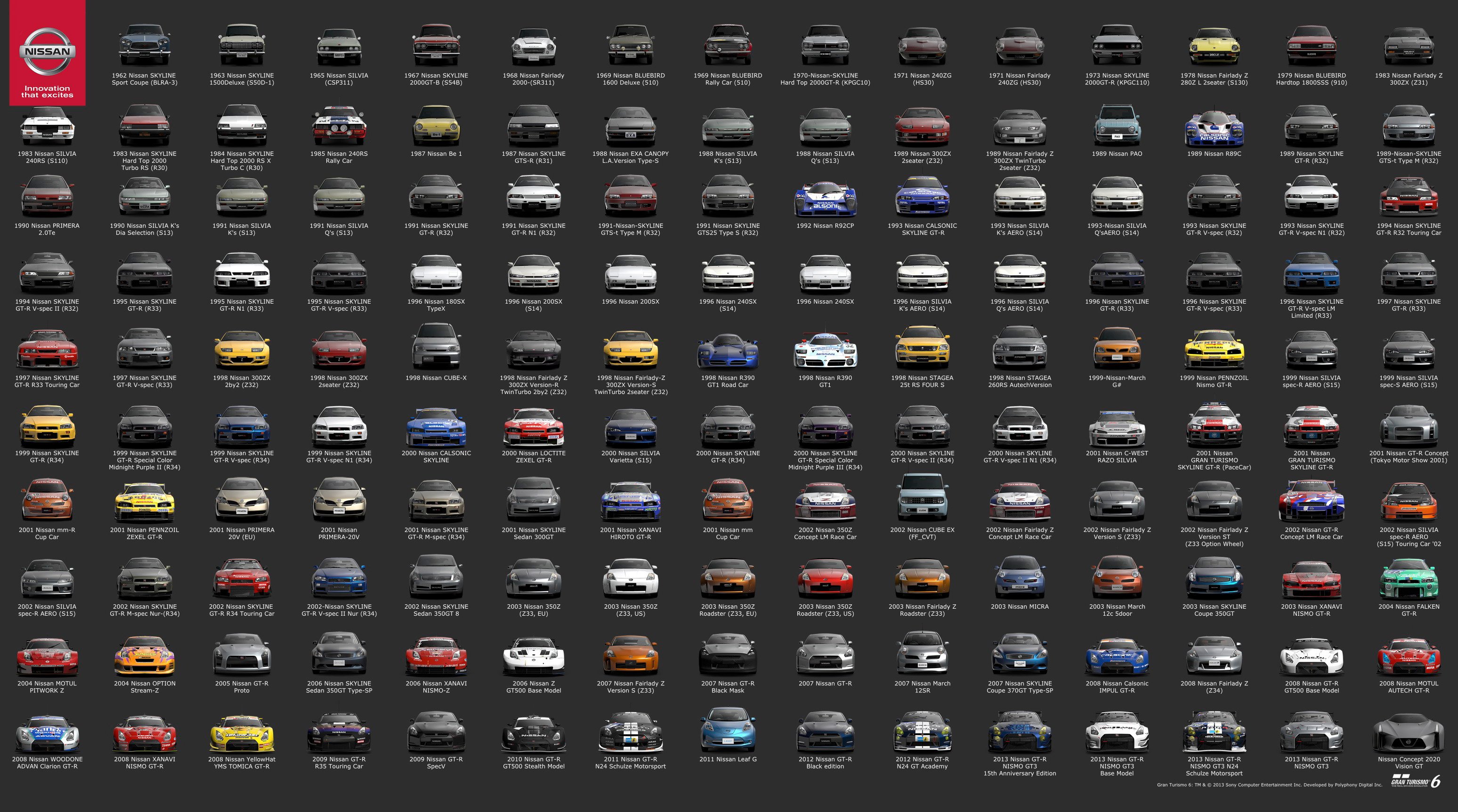 Over the years, there have been hundreds of variants of Nissans (and Datsuns here in the States), ranging from the Skyline and Fairlady Z to the GT-R GT3. With this massive catalog of cars to choose from, the developers at Polyphony Digital have featured more Nissan cars in the Gran Turismo game franchise than any other brand.
In celebration of the release of the Nissan Concept 2020 in Gran Turismo 6, Nissan and Polyphony teamed up to create a poster which catalogs all 148 Nissans which have appeared in the popular PlayStation game series. Our personal favorites are the 1985 240RS Rally, the 1989 R89C, the 1996 Skyline GT-R V-spec, and the 2013 GT-R NISMO GT3 15th anniversary edition. Which are your faves?
Since the full-size image measures 3096 x 1725 pixels, so you probably won't be able to fit the whole thing on your screen, so we went ahead and made the vertical version below, which is a little easier to view:

If you want to download and print the original landscape format poster, you can grab it here.