2016 Mazda2: From Frog to Prince?
hatchbacks | mazda | July 18, 2014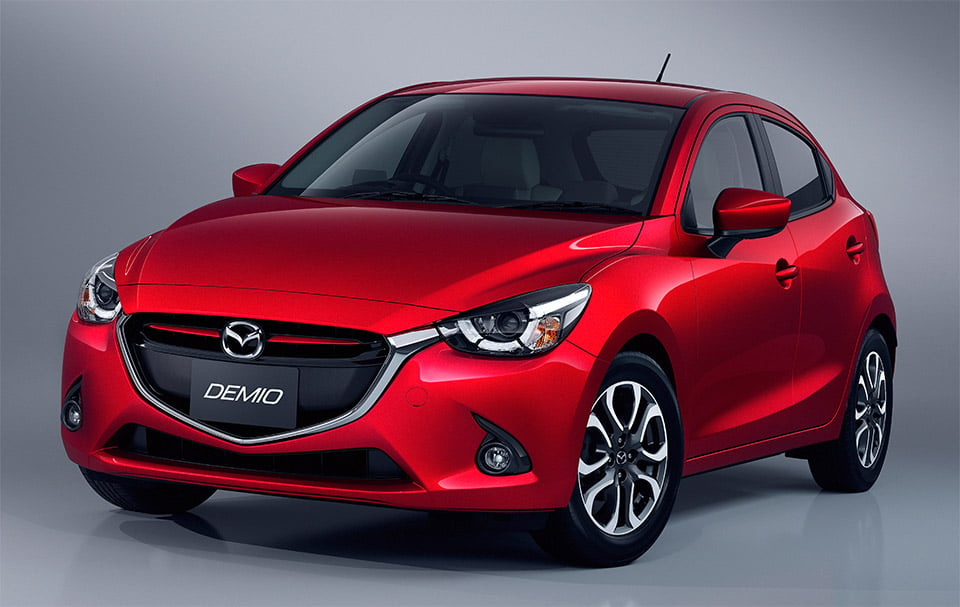 While the Mazda2 is a pretty solid little subcompact, it's never been the most visually appealing car in our opinion. It always had a bit of goofy grin on its face. That changes with the just-announced 2016 Mazda2, which goes by the moniker DEMIO in Japan.
The new design borrows design cues from its bigger brother like the Mazda3, Mazda6 and CX-5, dramatically updating its looks. We're just glad to see the elimination of its derpy open-mouthed front end, and a body that has significantly more dynamism to it. We're not sure if the black accented wheels shown here are an option or standard, but either way, they're much sportier than the current standard wheels.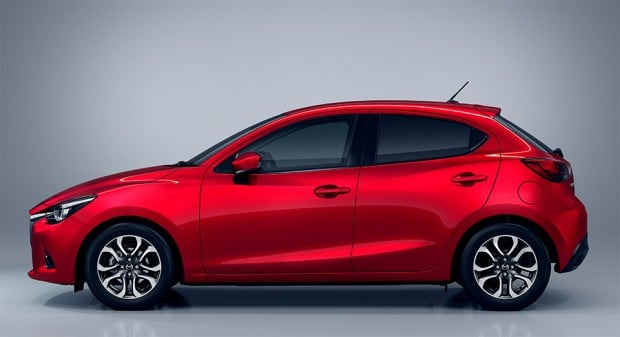 From the looks of the right-hand drive interior shown here, it looks like an extremely spare and modern space, with a focus on driving and not much else. Of particular note is the new instrument cluster which appears to be much more user-friendly and legible than the current generation, using bright white on black displays this time around. There's also a Mazda Connect infotainment touchscreen protruding from the center of the dash. There's even a bit of fake carbon fiber stuff on the steering wheel to class things up a little.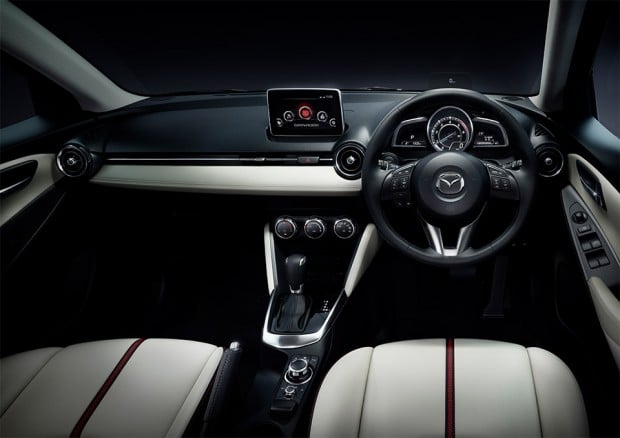 In addition to its design improvements, the new Mazda2 will feature the full suite of Mazda SKYACTIV performance technologies, as well as upgraded safety features. In Japan, the 2016 Mazda2 will be available with a SKYACTIV-G 1.3-liter gas engine or a SKYACTIV-D 1.5-liter diesel engine. Powertrain options for the U.S. and other markets have yet to be announced.