Toyota's Electric i-ROAD on the Streets of Tokyo
toyota | July 21, 2014
The Toyota i-ROAD was first revealed at the 2013 Tokyo Motor Show and the tiny electric vehicle that leans through the corners has just completed the first set of public trials on the streets in and around Tokyo. The ultracompact electric vehicles are designed to combine the flexibility and nimbleness of a motorcycle with the comfort and stability of a car. Toyota entered into the trials allowing selected members of the public to use the vehicles and share their experiences. It's interesting to watch these colorful, nimble vehicles zipping through the streets of Japan and they seem to draw a lot of attention from pedestrians.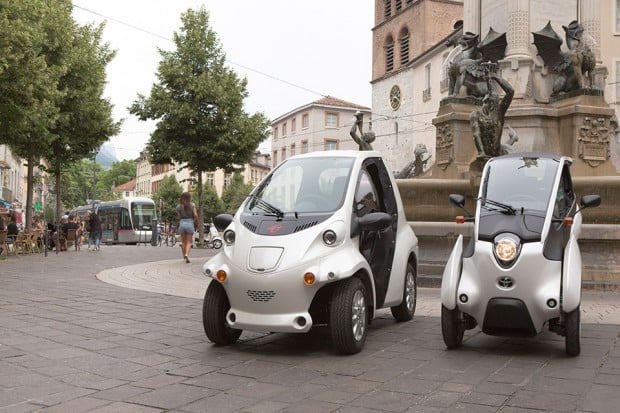 The i-ROAD is part of Toyota's futuristic Ha:mo Optimized Urban Transport System, which combines the i-ROAD vehicles in a car-sharing system with other forms of public transportation, also currently on trial in Tokyo. Check out the video below describing the goals of the Ha:mo system and see the trial in action. Toyota will also be launching a similar trial on the streets of Grenoble, France later this year, where about 30 planned charging stations will be set up along with a car sharing program featuring the i-ROAD.
There's no word on whether the i-ROAD will ever be offered commercially or any plans to bring the Ha:mo system to the United States, but we'd be interested in seeing how a program like this might work in large urban areas of America.