The 2023 Toyota Crown Is an Elevated Sedan with a Bold New Look
2023 | crossovers | hybrids | sedans | toyota | toyota crown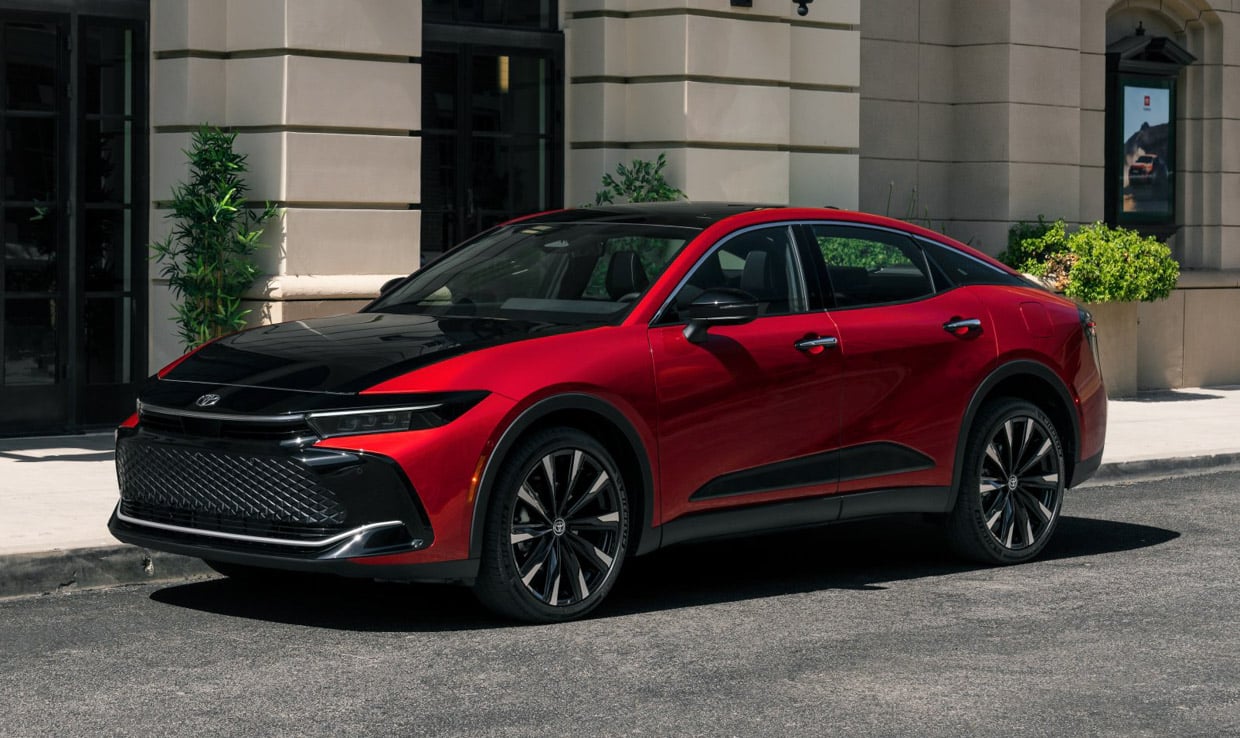 A couple of months back, I had the opportunity to view an unbadged, pre-production sample of Toyota's latest sedan. However, I was under a strict embargo not to discuss it with anyone. Now, the cat is officially out of the bag, and the new Toyota Crown has broken cover. Long revered as the most upper-crust of Toyota's sedans in Japan, the Crown is getting a significant redesign as it moves into the US market.
One of the most notable things about the 2023 Crown is how it appears to ride higher than other sedans, in large part thanks to its large 19″ or 21″ alloy wheels. At 60.6″ tall, its overall height is nearly 4″ taller than a Camry, with the goal of providing better road visibility and easier entry and exit than conventional sedans.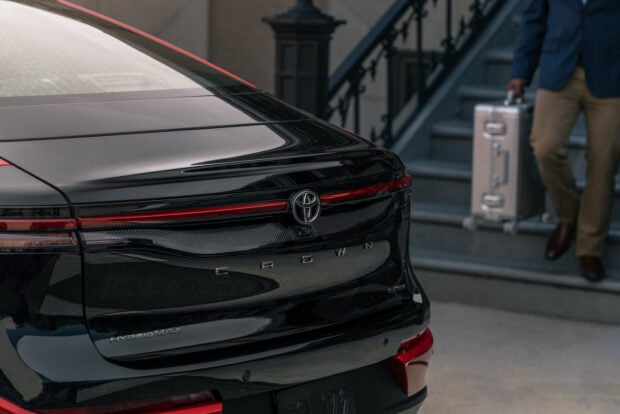 Despite its similarity in shape to vehicles like the BMW X4 and Honda Crosstour, the Crown has a traditional trunk rather than a hatchback, which is a little bit of a disappointment in terms of cargo hauling flexibility. On the flip side, I'd expect the back row of seats to have better legroom than most compact crossovers.
Crown buyers will have the choice of two different hybrid drivetrains: a 2.4-liter, 4-cylinder turbo that combines with one front and one rear motor to produce 340 horsepower, or a 2.5-liter naturally-aspirated 4-cylinder that works with a pair of motors to make 236 horsepower. The more powerful Hybrid Max system comes standard on Platinum trims, while XLE and Limited models get the base drivetrain. The XLE and Limited grade cars are expected to offer 38 MPG combined, while the heavier and more powerful Platinum shaves 10 mpg off of that number in exchange for its performance.
While both systems are strictly all-wheel drive, the Platinum has a more sophisticated system that can adjust front-to-rear torque distribution from 100:0 and 20:80 based on drive mode and traction needs. XLE and Limited models get a CVT, while the Platinum has a 6-speed automatic transmission. You'll also get an adaptive variable suspension with the performance-oriented Platinum version.
With the Toyota Avalon ending production, the Crown will provide the most upscale interior available in a Toyota sedan, with available heated and ventilated front seats, with real leather seating on Platinum grade cars. The dashboard is clean and linear in design and includes a 12.3″ information display and a 12.3″ touchscreen running Toyota's new Multimedia system.
Given its heritage as a sophisticated sedan, Toyota says the cabin will feature premium insulation such as acoustic glass, body sealing, and sound deadening materials to create the quiet sense of "a sanctuary on the road." Given how quiet the current-gen Avalon is, I have no doubt that Toyota can achieve this goal.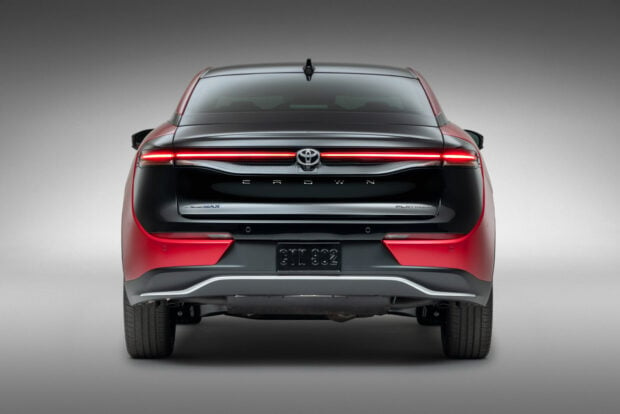 Toyota has yet to announce pricing or a release date for the 2023 Crown, but I'd expect it to appear a few months earlier in Japan than it does here in the states. I'm hoping to get a chance to drive one sometime later this year as production ramps up.