2023 Toyota Prius and Prius Prime Get Sleek New Design and Even Better Fuel Efficiency
2023 | hybrids | toyota | toyota prius | November 16, 2022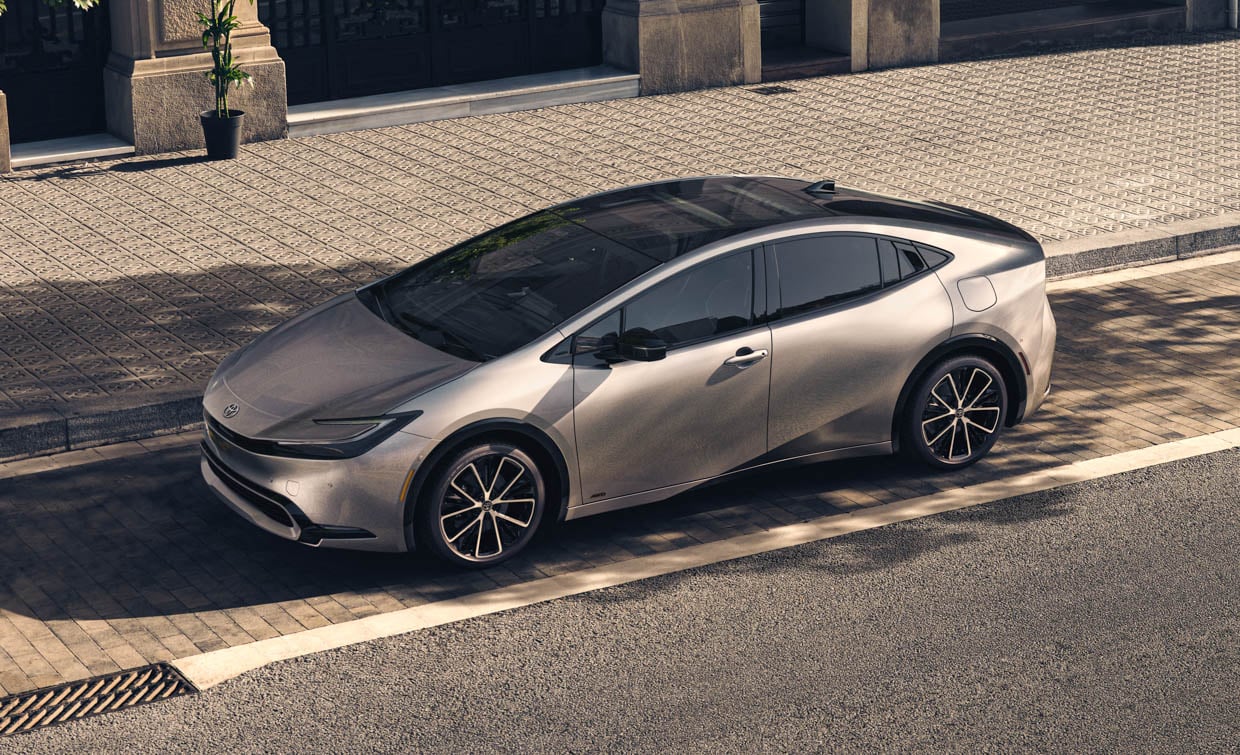 Since it first popped onto the scene in 1997, the Toyota Prius has been known for its fuel efficiency, but most certainly not for its good looks. That all changed today with the reveal of the new 2023 Prius and Prius Prime. Both vehicles have a sleek contemporary look that is downright delightful to look at. The new cars feature a smooth and curvy body design that Toyota calls its "One-Motion Silhouette."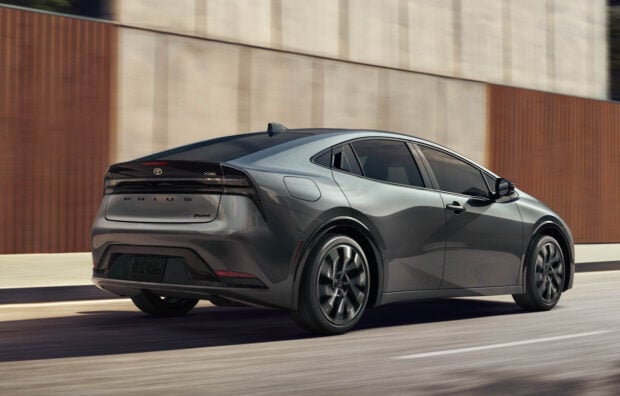 Notable updates to the new Prius include a 1-inch wider body, a 1-inch increase in length, and a 2-inch lower roofline, for a sportier and more aerodynamic look. 17-inch alloy wheels come standard on the Prius LE and Prius Prime SE model, while sporty 19″ wheels make an appearance on the Prius XLE, Prius Limited, Prius Prime XSE, Prius Prime XSE Premium trims.
Riding on the compact platform of the Toyota New Global Architecture (TNGA-C), the new Prius is also getting an upgrade in the performance department, with its all-wheel-drive models here in the states providing 196 horsepower and a 0-to-60 time of 7.0 seconds. Front-wheel-drive Prius models are no slouch either, with 194 horses and a 7.2 second 0-to-60 time. The Prius Prime will do the same in 6.6 seconds, thanks to its bigger battery and 220-horsepower drivetrain.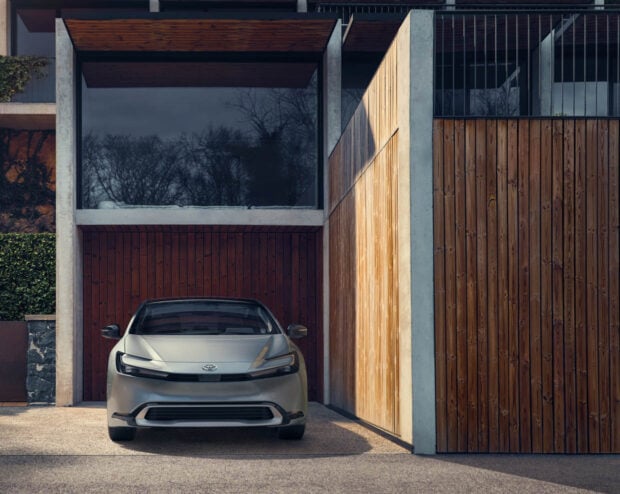 The 2023 Prius now offers a combined 57 mpg thanks to improvements in its hybrid drivetrain, partly thanks to a jump from a nickel metal hydride battery pack to a lithium-ion pack. The plug-in hybrid Prius Prime gains big with what Toyota says is an "over 50% increase" in electric driving range. The current Prius Prime offers just 25 miles in that mode, which means that the 2023 model will give you at least 37.5 miles of electric range. Of course, since it's a PHEV, there are no worries about road trips since it works as a gas-electric hybrid when you run out of charge.
Inside, the new Prius looks great, too, with a streamlined modern dashboard and an eyes-up instrument panel. A big, fixed glass roof floats overhead on the Prius Limited and Prius Prime XSE Premium models. The higher-end models get premium Softex seating surfaces, while the XSE and XSE Premium get red accents on the seats and dashboard trim.
A large 12.3-inch multimedia touchscreen is available as an option on XLE and XSE models and comes standard on the Limited and XSE Premium grades. The Prius Prime offers an optional solar glass roof that can harness the sun's energy to recharge the battery for the car's accessory systems like the air conditioning and audio system.
Overall, the new Prius models offer a design that is finally as desirable and appealing as its fuel efficiency and eco-friendliness. I look forward to driving one sometime soon. Toyota has yet to reveal pricing for the 2023 Prius and Prius Prime, but I'd guess we'll get pricing in the coming weeks and see an on-sale date early in 2023.