Tricked out '68 Karmann Ghia up for Sale
karmann | volkswagen | July 29, 2014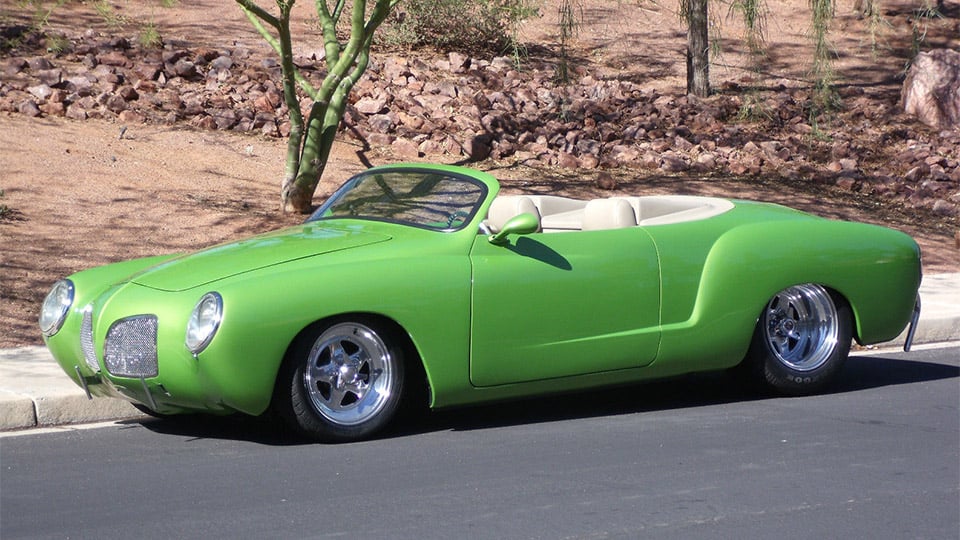 The Volkswagen Karmann Ghia is a classic car not because of its power or performance, but because of its design. So we're on the fence about whether or not a tricked out Karmann Ghia hot rod is a good idea or sacrilege. Either way, the design of this customized Ghia is truly unique.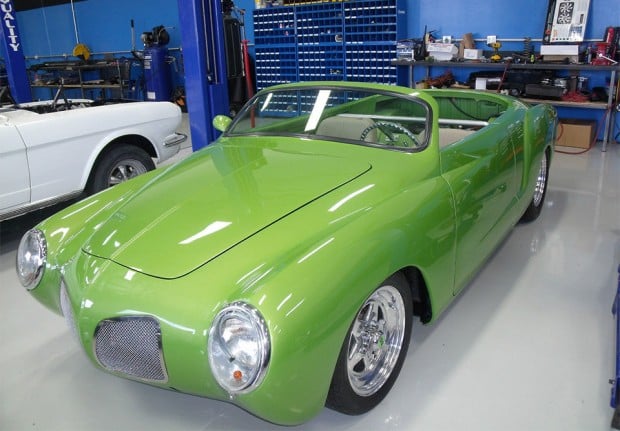 Built by several custom shops in Las Vegas at a cost of over $65,000, the green Ghia has already scored several awards, including three Best in Shows at local car shows.
While the front-end of this car bears a resemblance to its progenitor, the rest of it seems totally custom. It's had its front end narrowed, and tubular reinforcement placed throughout – presumably so it can handle the additional power of its 200 horsepower Subaru EJ-25 engine, a dramatic increase from the stock 50 horsepower VW engine.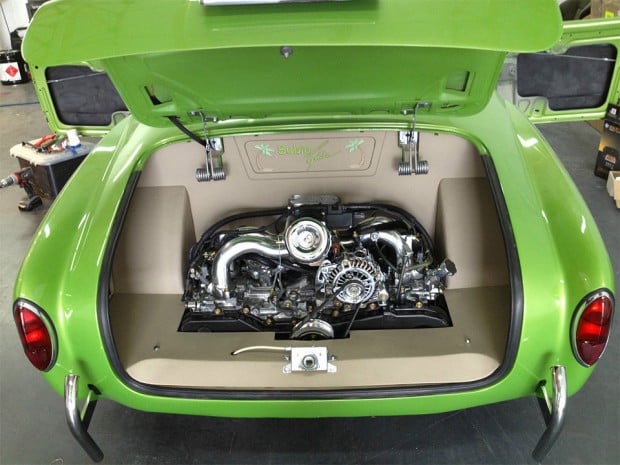 The car features a modern a truly minimal interior, with classic analog gauges and a Samsung Galaxy mini tablet integrated to provide navigation, as well as a "killer" sound system. Our only concern is just how small that foot pedal box looks. Where the heck do you put your left foot?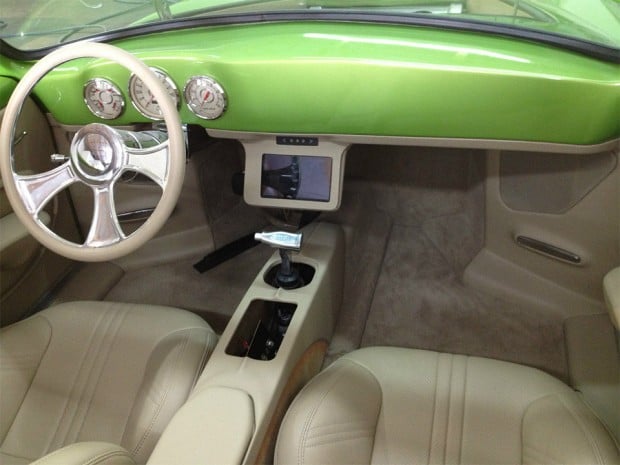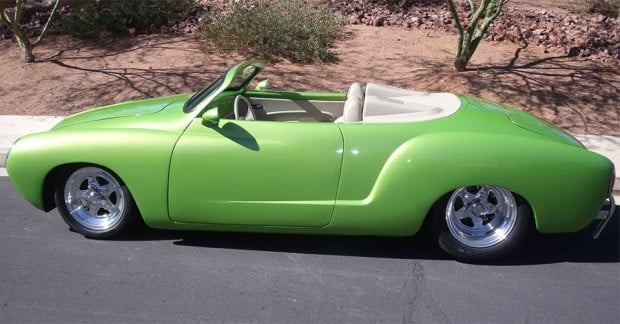 Asking price for the custom Karmann Ghia is $53,000(USD), though the seller is accepting offers on their eBay auction page, and the current auction ends on August 3, 2014.