1974 Ferrari Dino 246 GTS Turns up on eBay
auctions | ebay | ferrari | August 7, 2014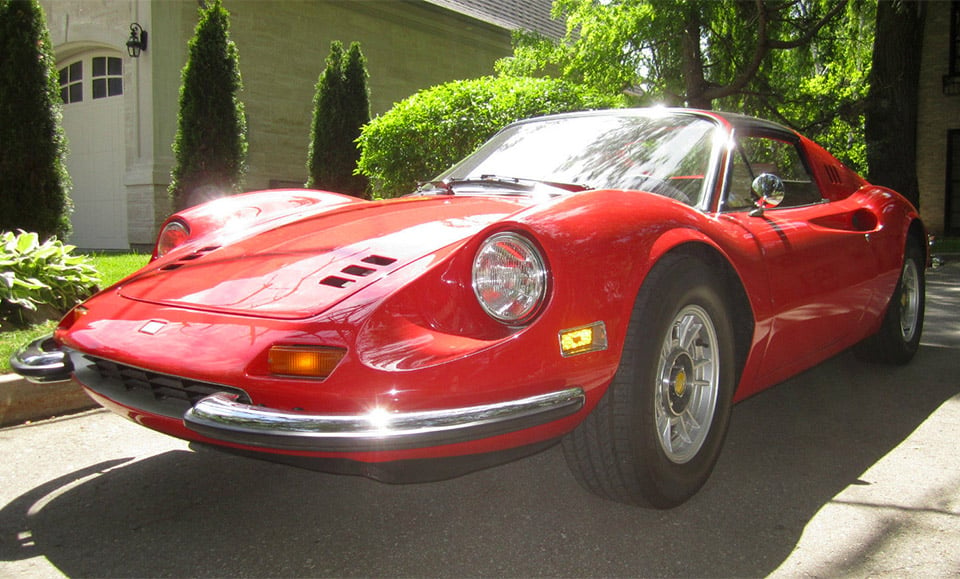 This classic '74 Ferrari is quite a stunner, and is currently available for sale on eBay for $429,900(USD). The Ferrari Dino 246 is one of many iconic designs from Pininfarina, and was built from 1969 to 1974.
It was available in both a GT and a Spyder model, and was powered by a 197 horsepower, 2.4-liter V6 capable of pushing the car to a Porsche 911S-beating top speed of 148mph. With a curb weight of just 2,426 pounds certainly helped it accelerate fast too, with a 0-to-60 time of about 7.5 seconds – which was pretty solid for its time.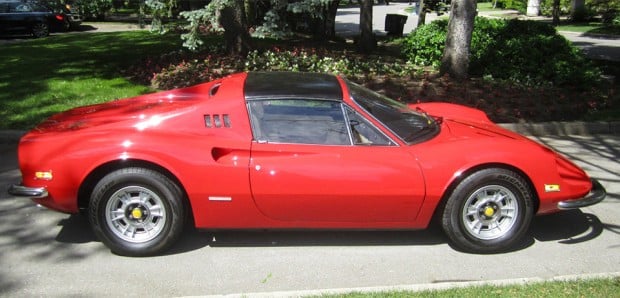 Of course, what makes the Dino 246 so special is its design. While not as scarce as its predecessor, the Dino 206, there's no question that the 246 has a more refined look to it. This particular specimen has the removable Targa top, and has had a complete restoration of its body, chromework and trim, and a fully-restored original engine with matching numbers and just 100 miles since its rebuild.