Track-Only McLaren P1 GTR Revealed
mclaren | August 16, 2014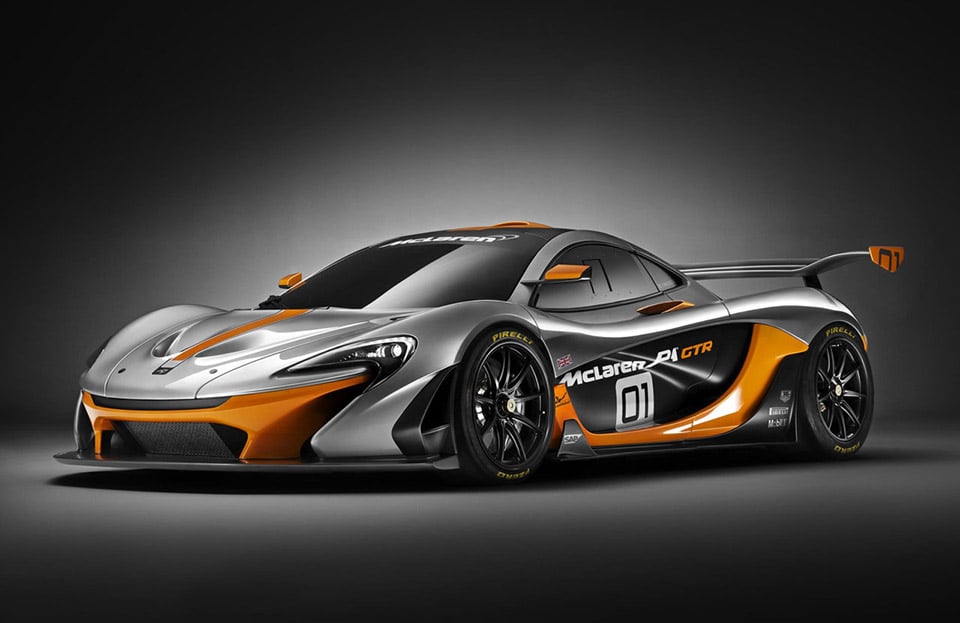 Following on the heels of the teaser image we saw a few weeks back, McLaren has lifted the veil on its McLaren P1 GTR track car and the result is astonishing. First seen in the flesh at the 2014 Pebble Beach Concours d'Elegance, the P1 GTR is a special track-focused variant of the street-legal McLaren P1 supercar.
Although it's based on the P1, the P1 GTR has a bunch of track-specific modifications, some of which are obvious to the eye and some that are not so apparent. Beginning with the incredible aerodynamics, like the redesigned front splitter, massive radiator ducts along the side, lateral air intakes, rear diffuser, and that insane rear spoiler to the repositioning of the side mirrors, the outside of the car is transformed into a car that looks like it belongs on a Formula One circuit.
The P1 GTR also rides lower and has a wider stance on the 19-inch allow wheels fitted with 10.5-inch wide slicks in the front and 13-inch wide slicks on the back. It's also hiding an on-board air jack system for quick changes along with the center locking wheel nuts. Behind the seats sits the 3.8 liter twin-turbo V8 capable of up to 999 horsepower when matched with the electric motor – a boost of 83hp over the street version, although McLaren hasn't officially announced what other mods have been made to the powertrain.
McLaren says the P1 GTR will go into production in June 2015, once they've finished building the 375th and final P1 road car.