Joe Strummer's 1963 Ford Thunderbird on eBay
auction | ebay | ford | thunderbird | August 19, 2014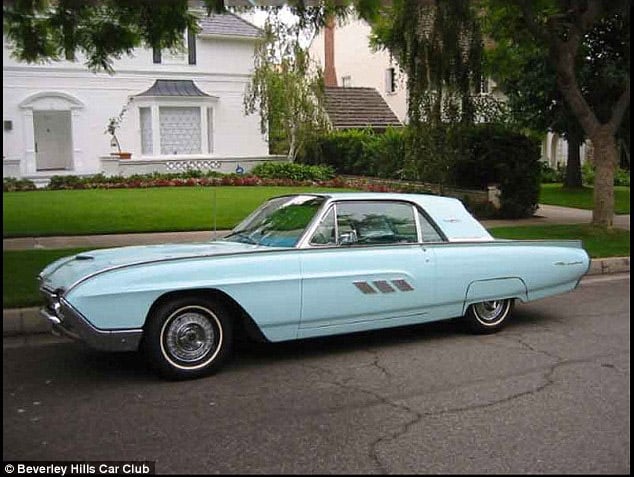 The late Joe Strummer was probably best known as the frontman for the legendary rock band, The Clash, and his influence in the world of music will continue for decades to come. It's not a Brand New Cadillac, but you can now own one of the rock legend's cars, a 1963 Ford Thunderbird, currently available for auction on eBay.
Placed on auction by the Beverly Hills Car Club, the black-plated Bullet body-style T-Bird was purchased by Strummer in 1987 for $4,200 and remains in "pristine" condition, according to the sellers. Strummer owned the car while living in Los Angeles, often taking drives through the desert with his partner and their two daughters. Although, for some reason, the car is listed as having just 420 miles on the clock, which certainly doesn't jibe with drives through the desert.
The auction ends on Strummer's birthday, August 21, 2014, and the bidding is currently at nearly $30,000 (USD).