The Dark Horse 6×6 is One Wild Bronco
6x6 | apocalypse manufacturing | ford | ford bronco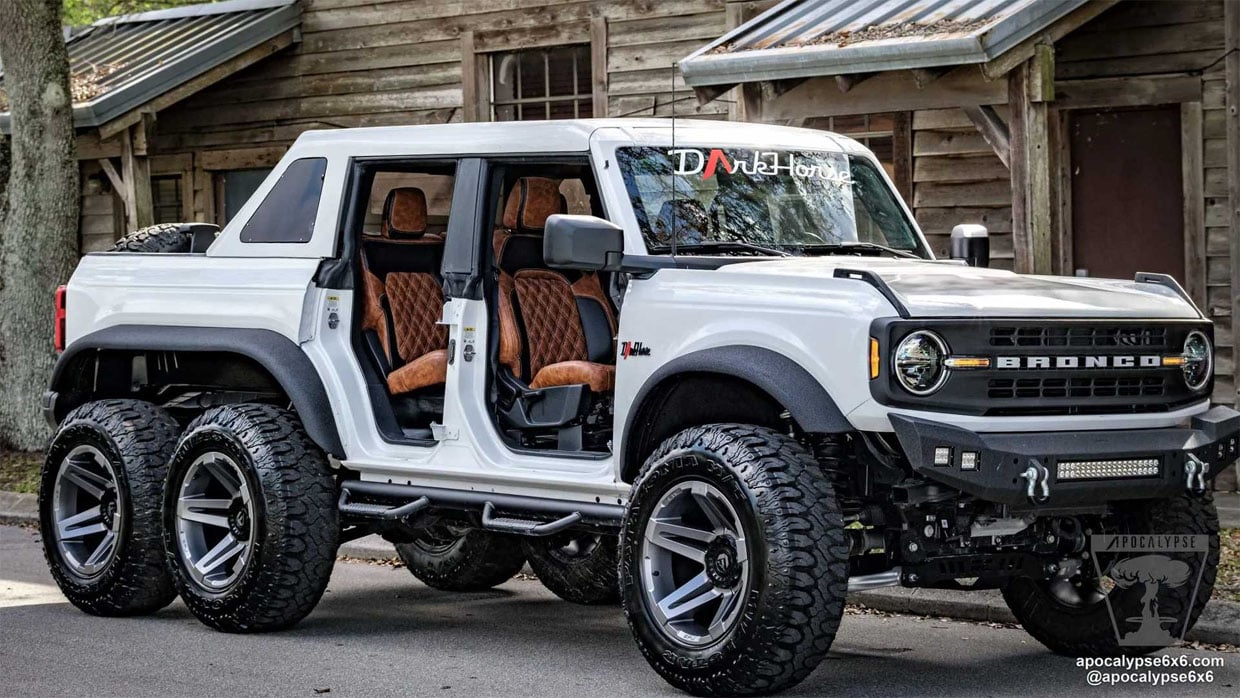 One of the most difficult find vehicles on the planet right now is the new Ford Bronco. If you can find one, odds are you will pay thousands of dollars over MSRP for the privilege of owning it. The gang over at Apocalypse Manufacturing got their hands on a new Bronco and converted it into a heavily customized vehicle they call Dark Horse.
The first thing you'll notice is that Dark Horse has a third axle adding two additional wheels, making it a 6×6. All six of those wheels are custom and are shod with beefy 37-inch tires. Moving to more massive 37-inch tires requires some additional horsepower. The twin-turbo V6 was modified to produce 400 horsepower, and the engine breathes through a new exhaust system. Along with the extra axle comes an upgraded suspension adding a 4.0-inch lift.
The rear is where some of the most significant modifications take place. Apocalypse added a small truck-like bed and side and rear windows that weren't part of the standard Bronco. Instead of being on the back door, the spare tire is attached to its tailgate. Overall, the lengthened Bronco is 225 inches long.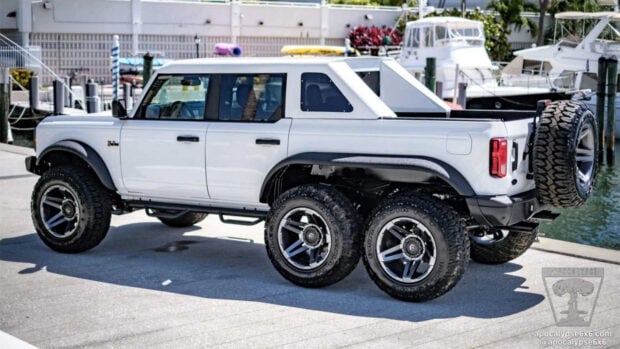 In the front, a custom bumper features an integrated light bar and tow hooks. The lifted suspension gives you a good view of everything going on underneath the truck too.
As for pricing, there is no indication but considering that the six-wheel Ram TRX Warlord costs $250,000 from Apocalypse, the Dark Horse should be well into the six-figure range. In addition, the first Dark Horse will hit the auction block at Barrett Jackson Palm Beach on April 9, 2022.