MINI Beach Car Fetches $181,500 at Auction
mini | August 21, 2014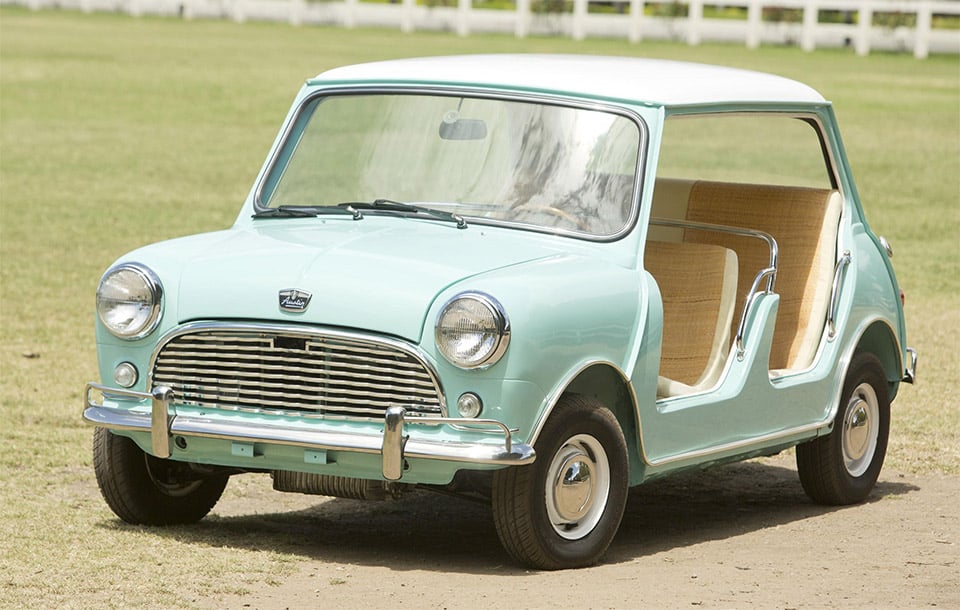 One of the more interesting MINIs I've ever seen has to be this custom-built open sided car, dubbed the Austin MINI Beach Car. It was built by British Motor Corporation to help promote the MINI's ability to compete with the equally oddball Fiat Jolly, which had become quite popular with the wealthy as a method to drive down the beach to their yachts.
The MINI Beach Car (aka the "Riviera Buggy") saw its B-pillar and doors removed, along with beach-appropriate materials such as wicker seats, rugs and a wood steering wheel.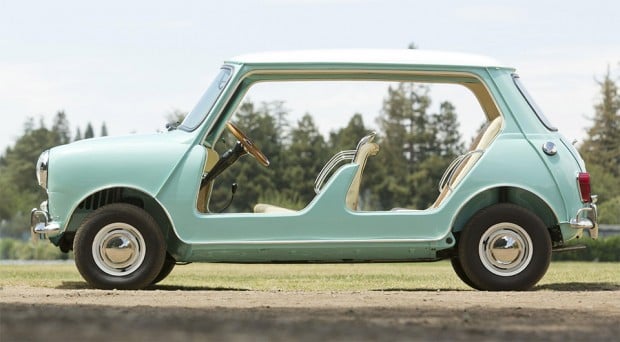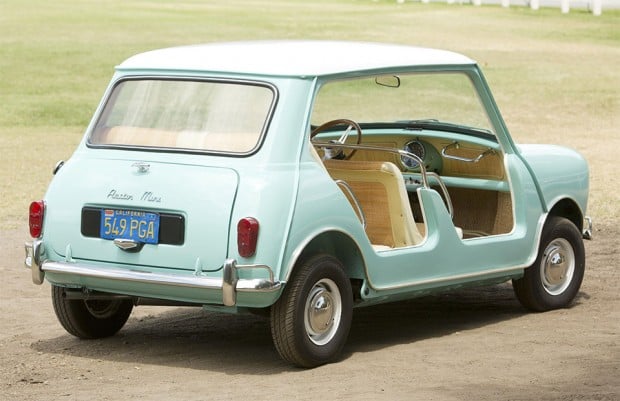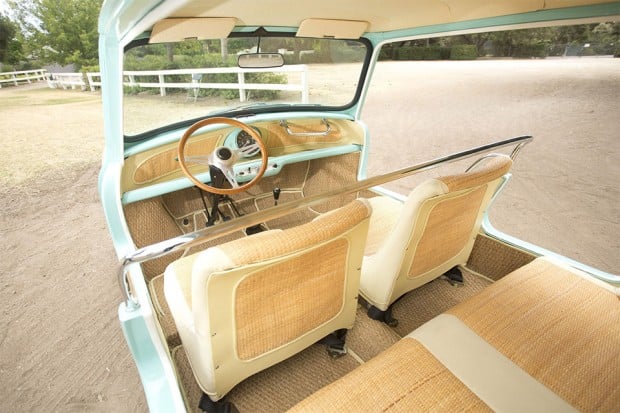 It's estimated that less than 16 of these cars were ever made back in the early 1960s. One of these rare MINI Beach Cars recently went on auction through Bonhams, and managed to sell for an impressive $181,500(USD), an impressive premium of about $100,000 over what was initially estimated before the auction kicked off.