2016 Mercedes-AMG GT / GT S
amg | mercedes-benz | September 10, 2014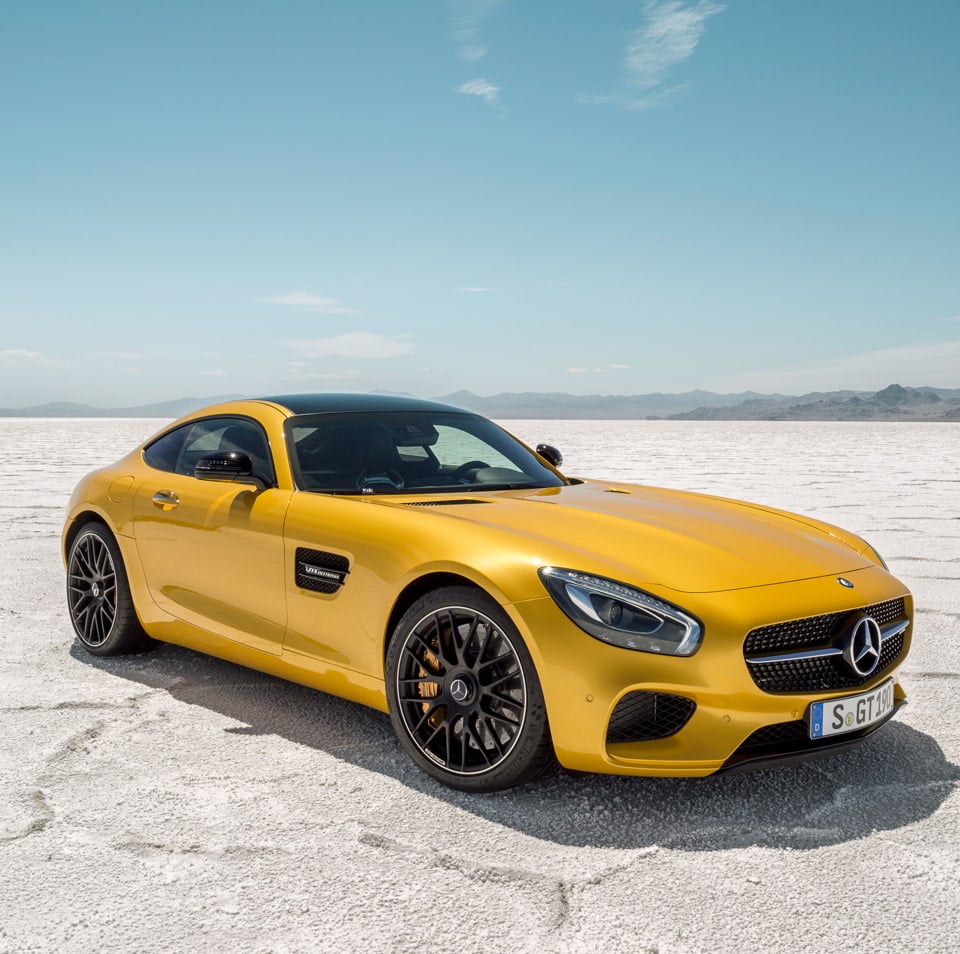 The latest Mercedes-AMG sports car looks pretty amazing, with a svelte front-end reminiscent of the outgoing SLS AMG. Though when viewed from the rear, it bears more than a passing resemblance to a Porsche. Its slinky profile, long hood, and set-back passenger compartment definitely give it a sense of movement even when not in motion.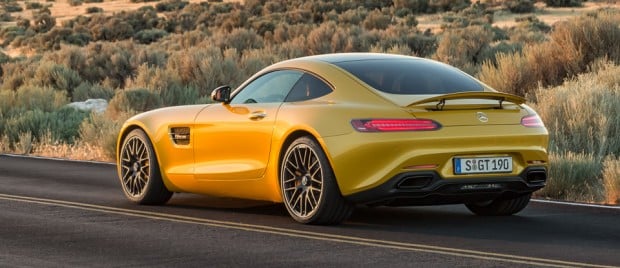 The car will come in two variants, the AMG GT, with a 456 horsepower engine with 443 lb.-ft. of torque, or the premium AMG GT S, which gets a 503 horsepower engine with 479 lb.-ft. of torque. Built largely from aluminum, its body weighs just 509 pounds, helping it to achieve sub-4.0 0-to-60 times regardless of which model you choose. The GT gets there in 3.9 seconds, with a top speed of 189mph, and the GT S does 60 in just 3.7 seconds, with a 193mph top end. Of particular note is that the new 4.0-liter V8 AMG engine with its internal turbochargers, and dry sump lubrication. And despite being a front-engined car, its weight distribution is an impressive 47% up front to 53% over the rear wheels.
Shifting is achieved with a 7-speed AMG dual-clutch gearbox, offering a manual shift mode. An electronically-controlled limited-slip differential helps with cornering, and double-wishbone suspension ensures solid handling on both track and street. The GT S can optionally be equipped with ceramic composite brakes for improved stopping power. An AMG adaptive suspension system and dynamic sport exhaust round out the performance features.
Inside, the car is equipped with AMG performance seats trimmed in Nappa leather, a D-shaped sport steering wheel, and offers a Burmester surround sound system, and an optional panoramic sunroof.
Mercedes expects to start shipping the 2016 model year AMG GT S first, with deliveries starting in Q2 2015. The AMG GT will start in the 2017 model year, with a mid-2016 street date.