Johnny Cash's 1970 Rolls-Royce Goes Up for Auction
auctions | johnny cash | rolls-royce | September 17, 2014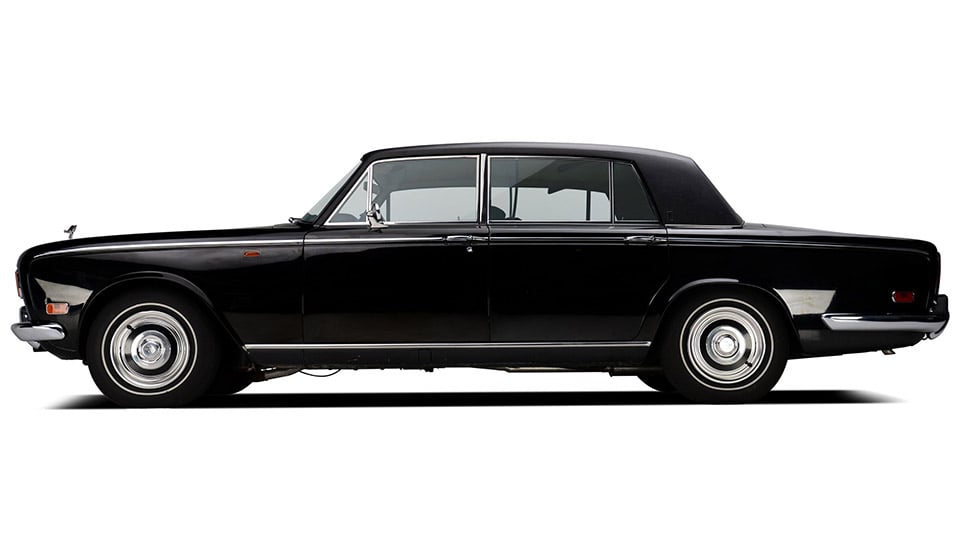 Johnny Cash is a legend in the world of music and here's your chance to own a piece of the country music icon often called "The Man in Black." This 1970 Rolls-Royce Silver Shadow was given to Cash by ABC television following the success of his show on that network, The Johnny Cash Show. Of course, the Rolls comes in a deep black finish and looks to be in good condition. It was custom built to be given to Cash and includes gold "JRC" initials on the rear doors along with a privacy partition between the back seats and the driver.
This Silver Shadow has the Rolls-Royce standard engine of the day, a 190 horsepower 412 cubic inch V8, which certainly seems small by today's standards, but can still take you around town in style. The car will be available from Barrett-Jackson at its September 25-27 auction in Las Vegas.
Of course, if you like your music a little bit lighter and your cars more American, you could instead bid on Elvis Presley's 1967 Cadillac Coupe de Ville.