Volkswagen Delivers First XL1 Hybrid, Unveils Pricing
hybrid | volkswagen | October 3, 2014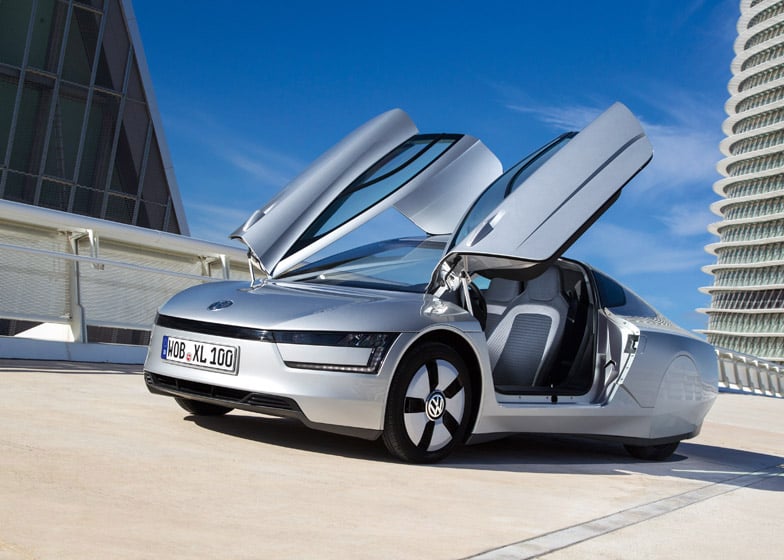 Volkswagen has announced availability and pricing of its diesel hybrid XL1, a car they previously stated would be available only in select markets. Turns out that's still true, with plans to make just 30 units available exclusively in the UK. Each vehicle will be priced at £98,515 GBP (~$159,000 USD).
This fuel-sipping hybrid has a powertrain consisting of a 47 horsepower, 0.8 TDI diesel that generates electricity for the 20 kW (27 hp) electric drive motor; first sending it to the 5.5 kWh lithium-ion battery pack. The XL1 is also extremely lightweight, thanks to its carbon fiber construction, lack of wing mirrors, and a resulting drag coefficient of just 0.159. With all this, VW is able to achieve fuel efficiency of 313 mpg while emitting CO2 at the rate of 21 grams/kilometer, making it the world's most fuel efficient internal combustion vehicle.
Deliveries have already begun, with the first XL1 delivered to Germany last month.