Awesome Car Pic: Ferrari Dino 246 GTS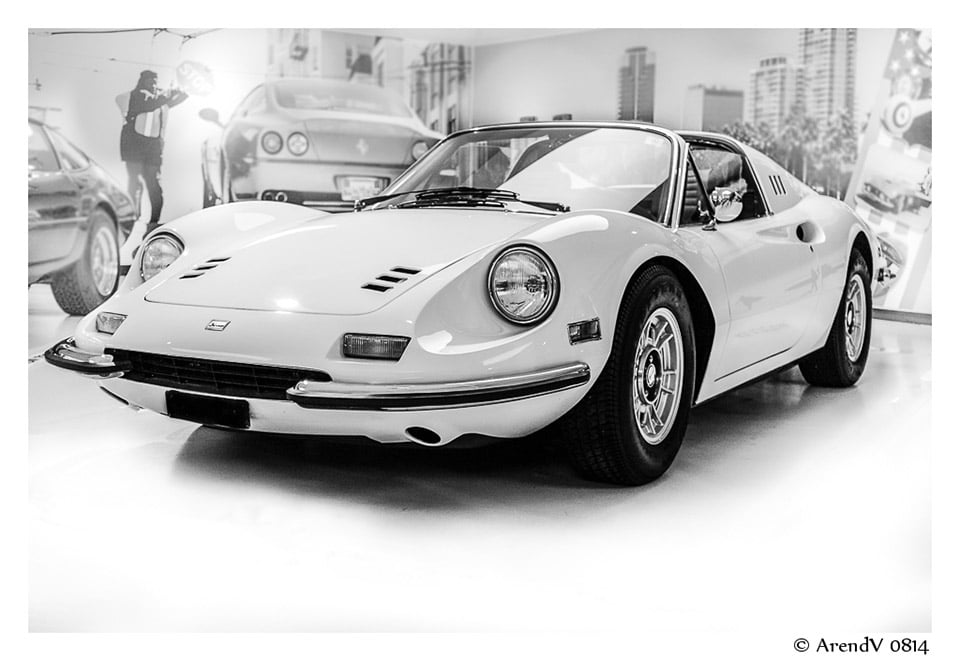 In my mind, Italian sports cars simply do not get any more beautiful than a Ferrari from the late 1960s or 1970s. The Dino 246 was built by Ferrari beginning in the late 1960s, and the open-top Dino 246 GTS, while not as rare as the Dino 206, has a classic design that holds up today without question.
This white Dino GTS was captured by photographer Arend Vermazeren while visiting the Ferrari Museum in Maranello, Italy. The black and white photo captures the car's lines beautifully. This image would be right at home in an Italian coffee shop, with a vintage Ferrari parked out front.