Tesla Roadster Gets 400-Mile Range Upgrade
tesla | December 28, 2014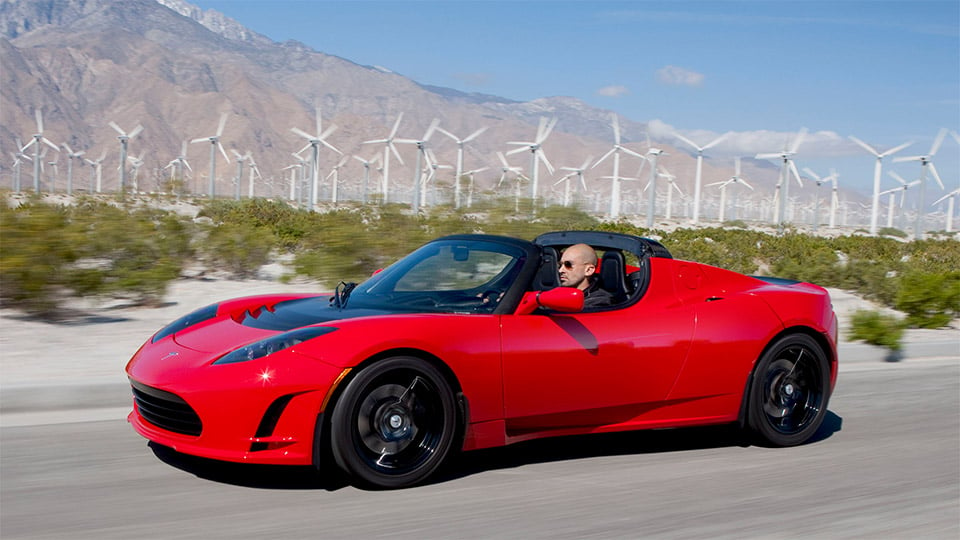 There's no question that Tesla Motors is one of the most unconventional automakers of all time. In the latest of many industry-bucking moves, the company has announced that it will be offering an impressive upgrade package – for a car that it discontinued back in 2012. That's right, if you happen to be one of the owners of Tesla's first car, the Tesla Roadster, you'll soon be able to upgrade its power system to increase its driving range to an industry best 400 miles – a dramatic improvement from the last-gen's EPA rating of 244 miles.
Advancements in battery technology since the Roadster first hit the market have allowed Elon Musk's company to offer this impressive upgrade to owners of the compact 2-seat electric car. In addition the upgraded car – dubbed the "Roadster 3.0" – will see a decrease in its drag coefficient from 0.36 to 0.31 courtesy of a new aero kit, and improved rolling resistance thanks to new tires, wheel bearings and brakes.
When you think about the fact that the Roadster not only can do 0-to-60 in under 4 seconds, but it will be able to drive 400 miles on a charge, it could become one of the most desirable small sports cars out there. That said, it's still pretty cramped and not the most comfortable car for long road trips.
Current Tesla Roadster owners will be able to start making appointments for the upgrade in Spring 2015. There's no word on the pricing for the upgrade package, and Tesla says there are no current plans to offer a similar upgrade for its popular Model S.