2016 Porsche 911 GT3 RS Spied in a Garage
911 GT3 RS | leak | porsche | January 7, 2015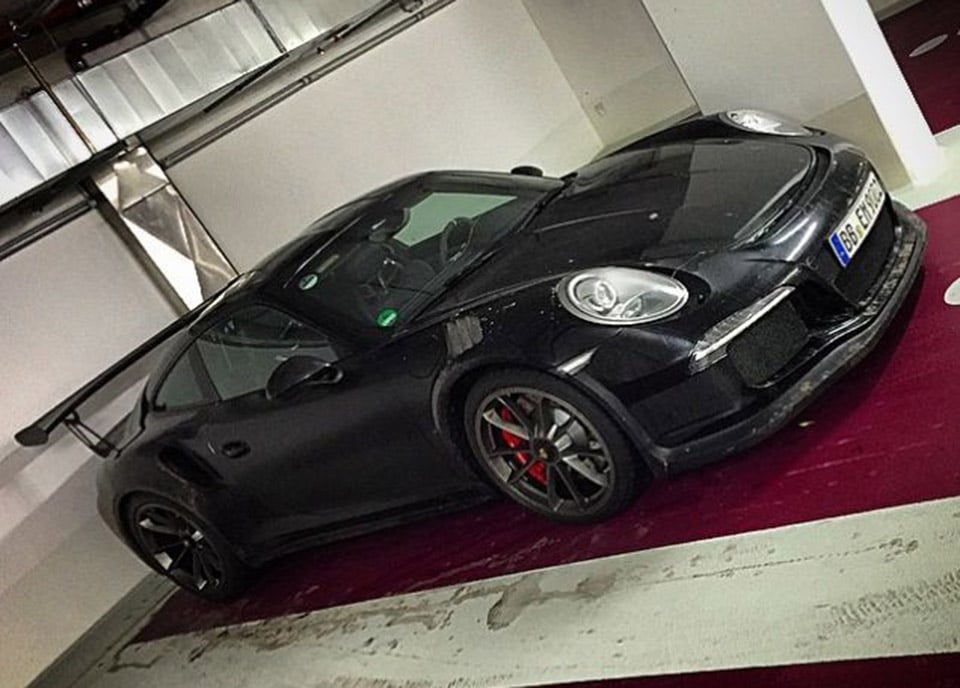 Having been on a racetrack when a 911 GT3 was being well driven, I can tell you from experience that the sound they make and the speed at which they can devour a track is mind boggling. Porsche is working on a more potent version of the GT3 for 2016 called the GT3 RS and the car looks drop dead sexy, even in its beat up test mule guise.
These images were snapped by car lover Johan9ff when he spied the 2016 GT3 RS sitting alone and lacking any camo in Stuttgart, Germany. You can tell at a glance that Porsche has designed this car to dominate racetracks. It has all sorts of vents for letting air out of fender wells and different aerodynamic tidbits.
Johan noted that the fender vents were "filthy," which considering all the goo fat tires can throw up I can understand. This thing looks fast sitting still.
[via Autoblog]