Driver Floors it into Car Wash and Destroys Everything
car | crashes | January 15, 2015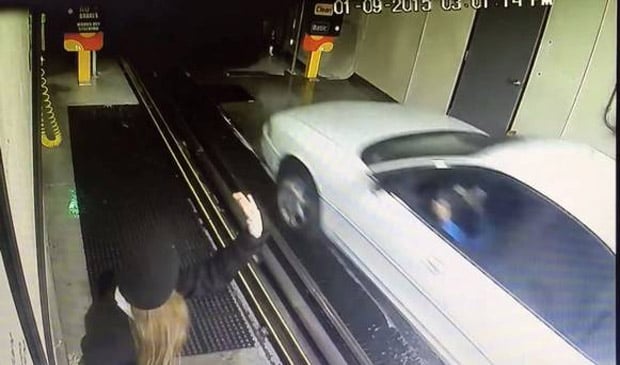 Sometimes people do stupid things, especially when they're not paying attention behind the wheel. Take this driver who apparently pinned the throttle on their Oldsmobile and blasted full speed into and out of a drive-through automated car wash. As you can see from the video footage, the driver managed to hit just about everything inside the wash.
About the only thing missed by the speeding car is the attendant frantically waving her hands in the universal sign of "stop idiot."
We understand that it was some sort of mistake by the driver that led to the flooring of the throttle and demolition of the car wash. It all looks really suspicious to me with the car accelerating through the curve smoothly. The driver doesn't even look frightened. The result is a car wash that was down for a few days for repair and possibly the most amusing car wash commercial ever.
This footage and the cheesy jingle are now airing locally to advertise the car wash.