This Custom Subaru BRZ Has a 362hp V8
BRZ | subaru | V8 | February 13, 2015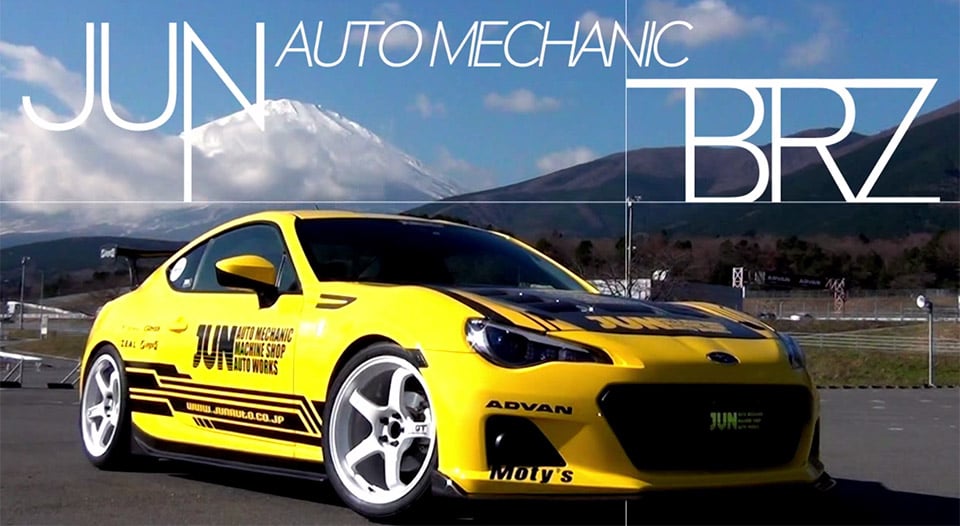 One of the things that draws many car guys and gals to particular cars is the way they sound. It's hard to get the same sort of visceral sound from a 4-cylinder car that you can get from a big American V8. The Subaru BRZ is a good looking car with great handling that many agree could use some more power.
To this end, someone in Japan has taken a BRZ and shoehorned in a small displacement 2.4L V8 engine. The engine is based on a pair of the 1.2L inline 4-cylinder engines from a Kawasaki Ninja ZX12R motorcycle. Despite its size, the power output is 362 horsepower from the little V8.
It looks right at home under the hood of the BRZ. That said, you could actually fit a Chevy LSx under the hood of a BRZ, as its stock Boxer four is very wide. The 2.4L V8 sounds fantastic on the track and has a redline of over 11,000 RPM. I would love to know how well the car performs. There is lots of Japanese writing on the video, none of which I understand, and I can't even run it through Google Translate. All I know is that has to have been one expensive project.