Mini Exec Won't Confirm Superleggera Rumor
car | mini | rumor | March 19, 2015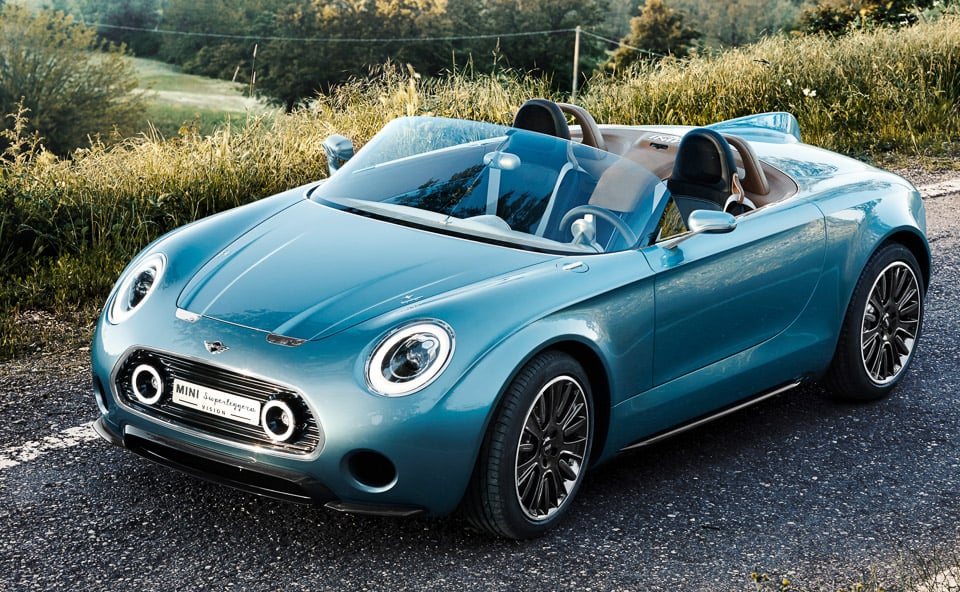 Just yesterday, we mentioned that word was the cool looking Mini Superleggera concept might be entering production. Along with the rumors of the Superleggera also came some talk of an even smaller Mini model that was in the works.
A new report is making the rounds today that originated with a Mini board member Peter Schwarzenbauer. The man stated that Mini doesn't need a smaller car. Anyone who has been inside a Mini Cooper knows it's already a tight fit, something smaller would be even worse.
While poo-pooing the smaller Mini rumors, Schwarzenbauer also tried to slow the Superleggera rumors. All the exec would say was that it would be a great car for the Mini range but refused to confirm the rumor that the car had been green lit.