Lotus Elise 20th Anniversary Edition Weighs Less Than a MX-5
elise | lotus | sports car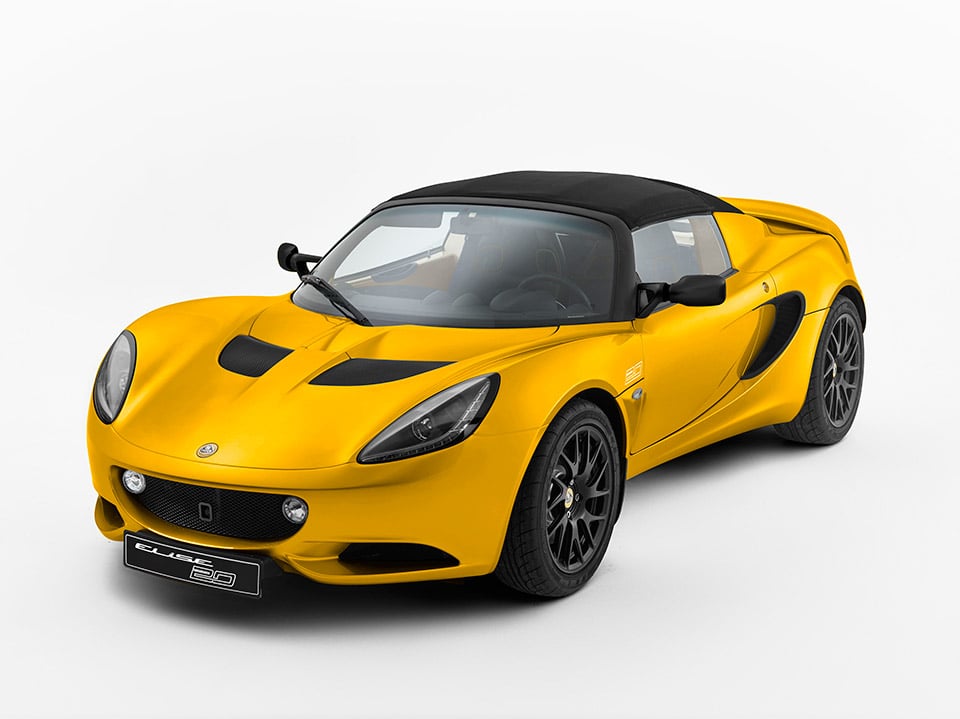 In the sports car world, there are two overall categories of cars that you will find. There are vehicles that focus on power and raw performance over handling, and those that put handling above all else. Perhaps the two sports cars that epitomize handling above all else more than any others are the Mazda MX-5 and the Lotus Elise.
The new MX-5 will weigh somewhere in the 2,300 pound range. The new Lotus Elise 20th Anniversary Special Edition makes that MX-5 look like a porker tipping the scales at a svelte 2,015 pounds. The Elise also gets more power than the MX-5 thanks to a supercharged 1.8L engine that can push it from a standstill to 62mph in 4.6 seconds.
The special edition Elise replaces the Elise Club S Racer in the Lotus line. It gets special lightweight sport seats, forged matte black wheels, and other matte black touches. The Lotus Elise 20th Anniversary Edition is available now for £39,900 (~$59,000 USD). It's unclear if and when car will be available in the U.S.