The Subaru BRZ STI Looks Great, Needs More Horses
2015 new york auto show | subaru | subaru brz | April 2, 2015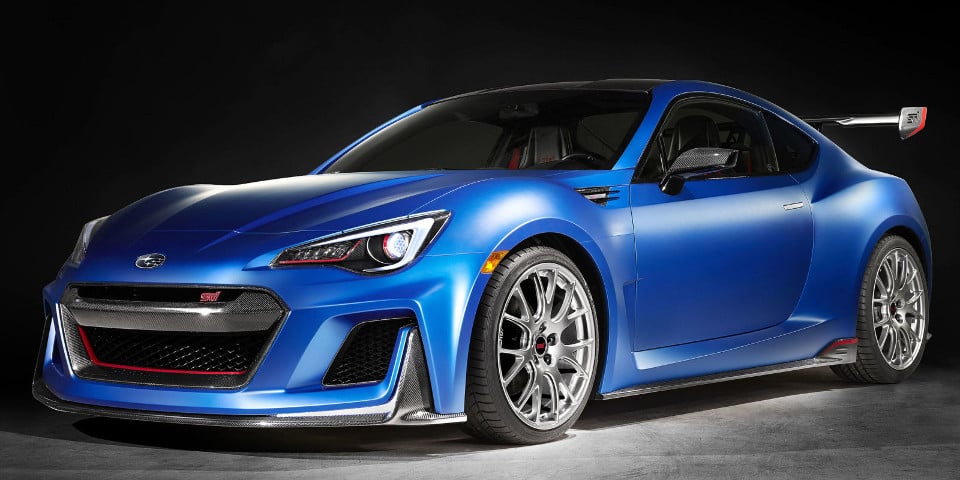 We've all been clamoring for a Subaru BRZ STI since we all initially calmed down after first seeing and driving the BRZ. It's a great car on an incredible chassis that is crying out for more performance. CRYING OUT! Sadly, Subaru has, time and time again, shot down the idea of putting a turbocharger in it or otherwise turning up the power significantly. It's a damn shame.
Now Subaru is showing off a BRZ STI concept at the New York International Auto Show, and it gave me a sizable trouser-tent. The suspension has been beefed up, the chassis tweaked, the interior made awesome and badass looking with lots of cool switches, and enough aero for the BRZ to take flight has been added, but that doesn't answer that one big question: what's under the hood? As it turns out, what's under the hood is "most likely a race-modified, naturally-aspirated EJ20."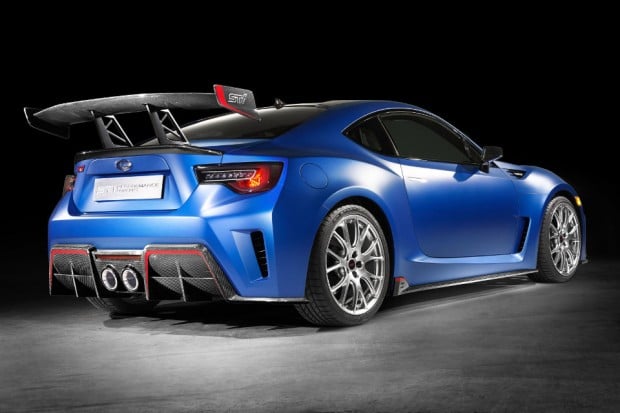 This is the papa engine of the FA20 that sits in the production BRZ's engine bay, and it says this to me: no turbocharger or supercharger is coming. When the BRZ STI gets turned in to a potential production car, it will be a BRZ tS: a BRZ with lots of cool add-ons and probably some better tires, but no drivetrain upgrades. If I'm wrong/lucky, It will be a higher revving, more powerful and still naturally aspirated version of the FA20. The NA character that is part of the BRZ's charm with an additional 40-70 horses would be bloody near perfect.