2015 Ford Mustang Sales Obliterate Competition in Q1
ford | muscle car | mustang | sales | April 8, 2015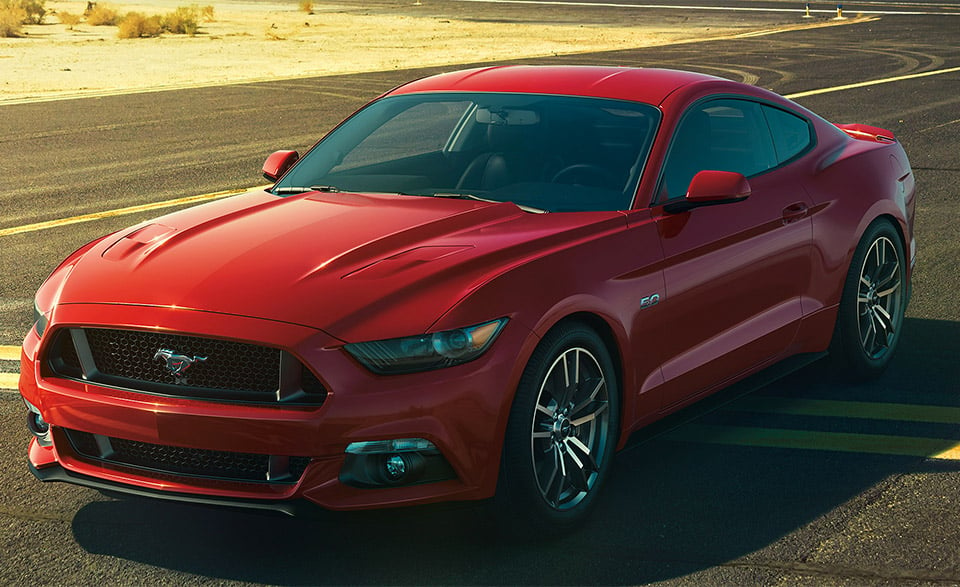 The rivalry between the Ford Mustang, Chevrolet Camaro, and Dodge Challenger has been going on for decades. These cars routinely meet on racetracks to battle to see who is fastest and the manufacturers duke it out in sales numbers on the showroom floors around the country.
The new 2015 Mustang was the undisputed sales leader in the muscle coupe segment for the first three months of 2015. In March, the new 'stang was able to stack up more sales alone than the Challenger and Camaro combined.
Q1 2015 Sales
2015 Camaro: 17,320
2015 Challenger: 15,957
2015 Mustang: 29,811

March 2015 Sales
2015 Camaro: 5,956
2015 Challenger: 6,110
2015 Mustang: 12,663
That is a major win for Ford and shows that the completely redesigned 2015 Mustang is a hit with buyers. The car not only has a completely new outside and inside, it has an independent rear suspension and lots more. That said, there's a brand new Camaro in the works for 2016, so the battle will surely heat up again once that car hits the market.