2016 Ford F-150 Gets Pro Trailer Backup System
f-150 | ford | trailer | May 22, 2015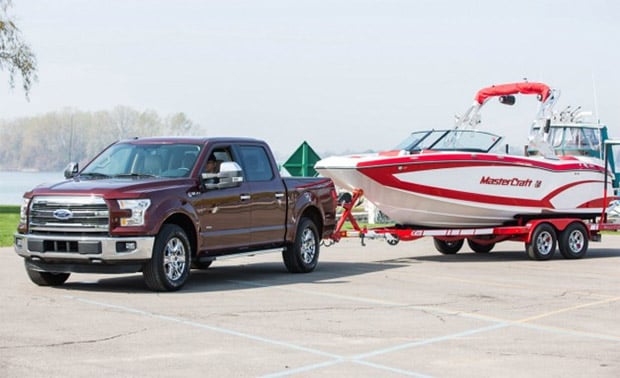 I believe am a very good driver. I have spent years driving cars on the racetrack and teaching others to do so. Despite all my track day prowess, I can't back my way out of a paper bag with a trailer behind a truck. It was so bad I sold my dedicated track car because I hated backing up the trailer.
I know I am not the only one that looks like a moron when trying to back up a trailer behind a truck. To help solve this problem, Ford has a new feature going into the 2016 F-150 that will make you look like a pro when it comes to backing up. The feature is called Pro Trailer Backup Assist, and rather than using the steering wheel to back up the trailer, you use a little knob on the dash.
The feature uses some technical wizardry to allow you to turn the knob to turn the trailer in the direction you want to go. The truck automatically adjusts its speed and steering, and you just watch on the backup camera as it moves into place.
The truck is also locked into backup speeds between 1.9 and 4.3 mph when the feature is in use. This sounds like one of those features that people who have a boat, but hate backing it up into the water will want to spring for.