All 17 Fantastical BMW Art Cars on Display in Italy
art | bmw | BMW 3.0 CSL | BMW 6-series | BMW Art Car | May 23, 2015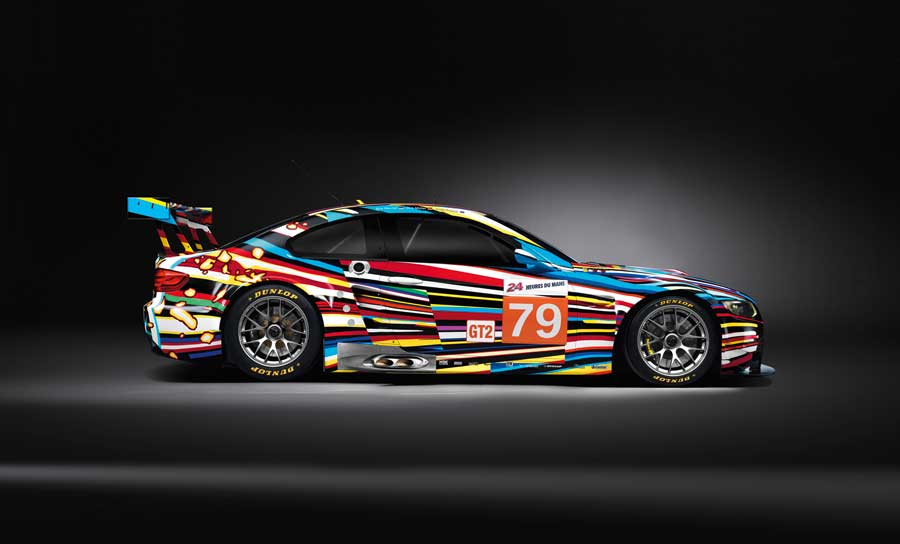 In 1975, renowned artist Alexander Calder transformed a BMW 3.0 CSL into a work of art on wheels. But rather than lock the car up in a gallery, BMW raced Calder's automotive fantasy at the 1975 Le Mans 24-Hour Race. As Calder watched in person, the spectacular yellows, oranges, whites, blues, and reds of the No. 93 car whooshed along the Circuit de la Sarthe.
That so-called Inaugural BMW Art Car launched a true sensation in automotive art: the series know as the BMW Art Cars. World-famous artists Andy Warhol, David Hockney, Robert Rauschenberg, Jeff Koons, Roy Lichtenstein, to name just a few.
Now, to celebrate the 40th anniversary of the BMW Art Car, all 17 high-speed works of art will be on display at the Concorso d'Eleganza at Villa d'Este in northern Italy on May 24.
According to an excellent overview article at Blouinartinfo, the artists all had different interpretations of automobiles that impacted their ultimate work. Rauschenberg thought of his BMW 635CSi as, in his words, a "drivable museum." Warhol and Koons were reportedly more interested in "speed and power under the hood," according to the site.