Ford Talks Shelby GT350R Carbon Fiber Wheels
car | carbon fiber | fird | gt350r | shelby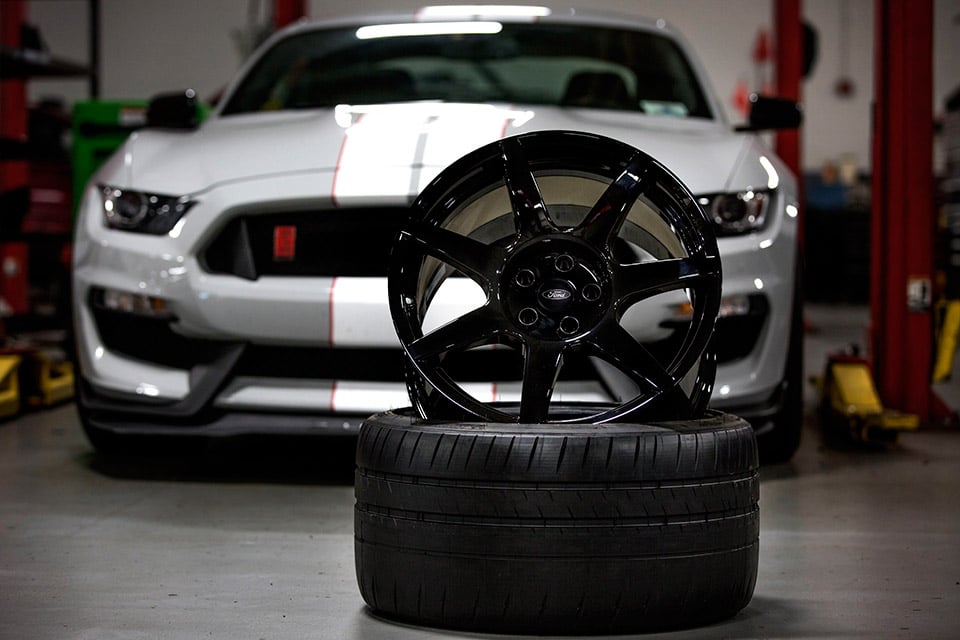 Carbon fiber certainly isn't a new material for the automotive industry. Car makers have been using the durable, lightweight material for years, but it has mostly been limited to the most exotic of the exotics. Carbon fiber has also been used in wheel manufacturing, but so far, that has definitely been limited to very pricy vehicles.
That isn't the case with the Ford Shelby GT350R. This certainly isn't a cheap car, but it's nowhere near the realm of Koenigseggs that feature carbon fiber wheels. Ford is talking a bit about the awesome wheels that make the GT350R lighter and perform better.
The wheels are produced by Carbon Revolution of Australia, and Ford says that the wheels are the world's first mass-produced carbon fiber wheels. Each wheel tips the scales at only 18 pounds, compared to 33 pounds for a similar aluminum wheel. Reducing unsprung weight is a huge thing for a track focused car, and those wheels certainly do that. With carbon fiber wheels at all four corners, Ford shaved 60 pounds in unsprung weight and reduced rotational inertia by 40%.