2016 Dodge Viper ACR is the Trackiest Track Beast
dodge | srt | viper | viper acr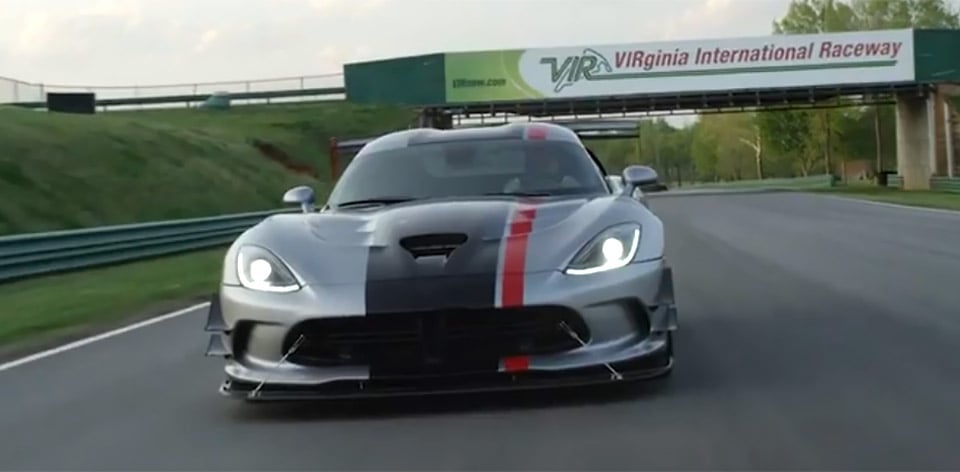 We have a Dodge Viper club here in my area and I see them out driving around on occasion. A normal Viper is an impressive sight, but when the Viper ACR rolls by, I get really excited. I love the thought of taking an already potent car that wants to kill you, throw on some aero and other goodies, and aim it at the track.
Autoblog got to spend time driving the 2016 Viper ACR at the Virginia International Raceway, and captured the drive on video.
The ACR version rocks a 645hp V10, and the big carbon fiber wing on the back is a must-have option. Every unnecessary bit been gutted and even the carpet has been ripped out to help shed weight. The big beast tips the scales at 3,392 pounds with all the aero bits.
The biggest letdown on any Viper for me is the exhaust note. Vipers just don't have that awesome V8 note with their V10 engines. Check out the video below to see this beast in action.