Mercedes S-Class Cabriolet to Return After 44 Years
convertible | mercedes-benz | s-class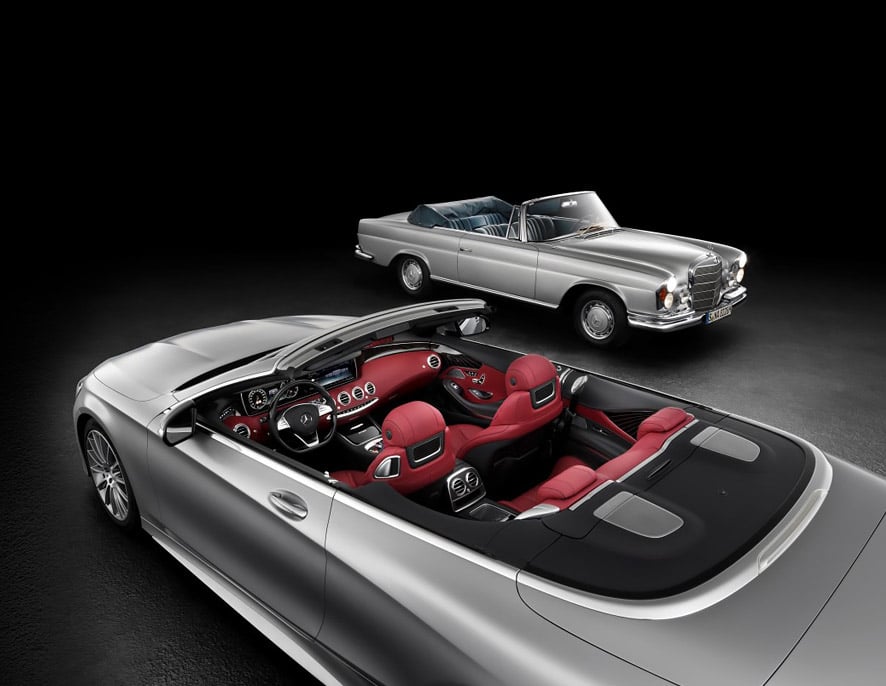 The thing that made my Mazda MX-5 uncomfortable to drive with the top down in Texas was the temperature outside. We have maybe two good months for top down driving before it is too hot or too cold. Mercedes-Benz is teasing the first S-Class Cabriolet made since 1971, and it has some nifty features which make it more tolerable in the cold weather months at least.
One of the coolest features is the little grill areas on the back of the front seats. Those are Mercedes' Airscarf system that blows warm air onto your neck to allow you to cruise top down no matter how cool it is. Too bad the Airscarf won't do cold air too for hot months. The seats are also fully heated, including the armrests and the back row.
Mercedes also puts a pair of Burmester speakers into the tonneau cover of the car to improve sound quality. Pricing is unannounced, but it's an S-class so assume it's quite a lot. Expect to see the full reveal of the S-Class Cabriolet at the upcoming 2015 Frankfort Motor Show.