Carspotting: 1965 Mustang Shelby GT350
carspotting | ford | ford mustang | pebble beach | shelby | September 10, 2015
Not unlike a college bar, Mustangs seem to thrive off of significant birthdays.  It seems as if every year there's a new "special edition" Mustang. Generally they're only slightly more than the stock version and they throw in a few stickers and a paint scheme for extra fun. However, this year, they have revived the iconic GT350 in celebration of 50 years since the GT350 was first put on the market, and it's looking very impressive indeed.
This year, Pebble Beach decided to celebrate the GT350 as well, by hosting eight pristine 1965 GT350's including two coveted GT350 prototypes.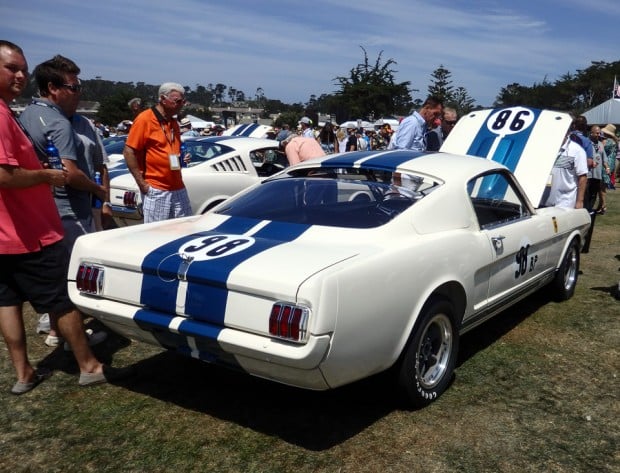 The GT350 was the first Mustang developed by the iconic Carroll Shelby. Lee Iacocca, the president of Ford at the time, wanted Shelby to make a "racehorse out of a mule." Shelby had been insanely successful with the design and production of his AC Cobra, a small British sports car transformed into the finest example of automotive insanity this country has ever produced. So, Shelby was well primed when he was presented with the task to make the Mustang a competitive sports car.
The final product was an instant classic. It was the fastest, lightest and most powerful Mustang on the market. It was also tuned to be competitive on the racetrack, not just a dragstrip. The GT350 was one of the few road legal racecars, thought the suspension was as unforgiving as a catholic nun reprimanding school kids.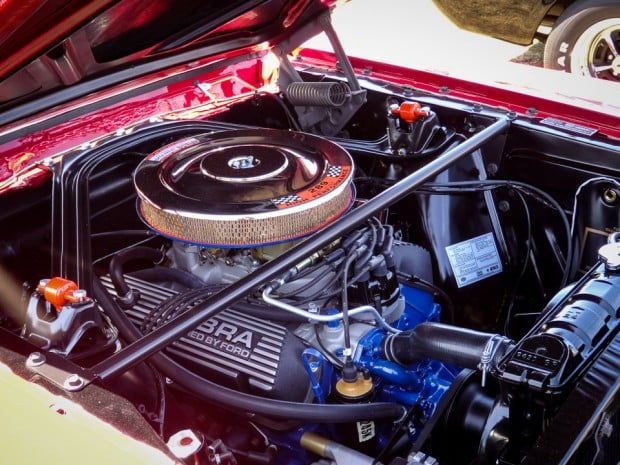 The GT350 was debuted in 1965 and only 562 were produced, each made in house by Carroll Shelby and his team. There was the GT350, GT350H and the GT350R. The GT350H was sold exclusively to Hertz car rentals. They began a new campaign of "Rent a Racecar", which was very similar to exotic car rentals of today. There was a pristine original GT350H at Pebble Beach, probably the most valuable former rental car in the world.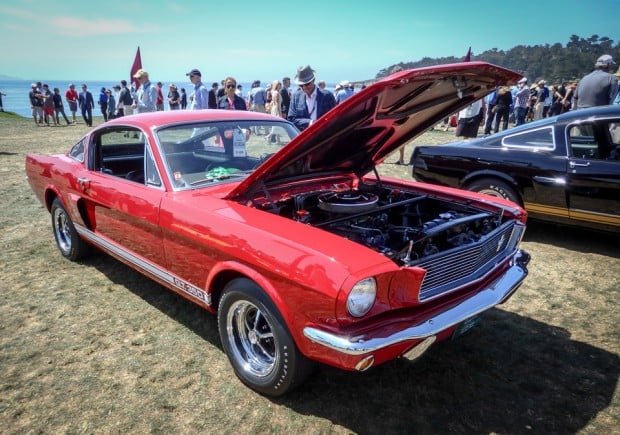 The most famous GT350's in pop culture are probably the one driven by Steve McQueen in the movie "Bullitt" and, the notorious Eleanor Mustang from "Gone in 60 Seconds".
In my opinion, the GT350 prototypes were the most interesting and fascinating of the Mustangs on the field. When they were revealed they were the most unregulated and purest form of Mustang ever produced.