Road Trippin' in the 2016 Camaro SS
camaro | chevrolet | chevy | road trip | November 9, 2015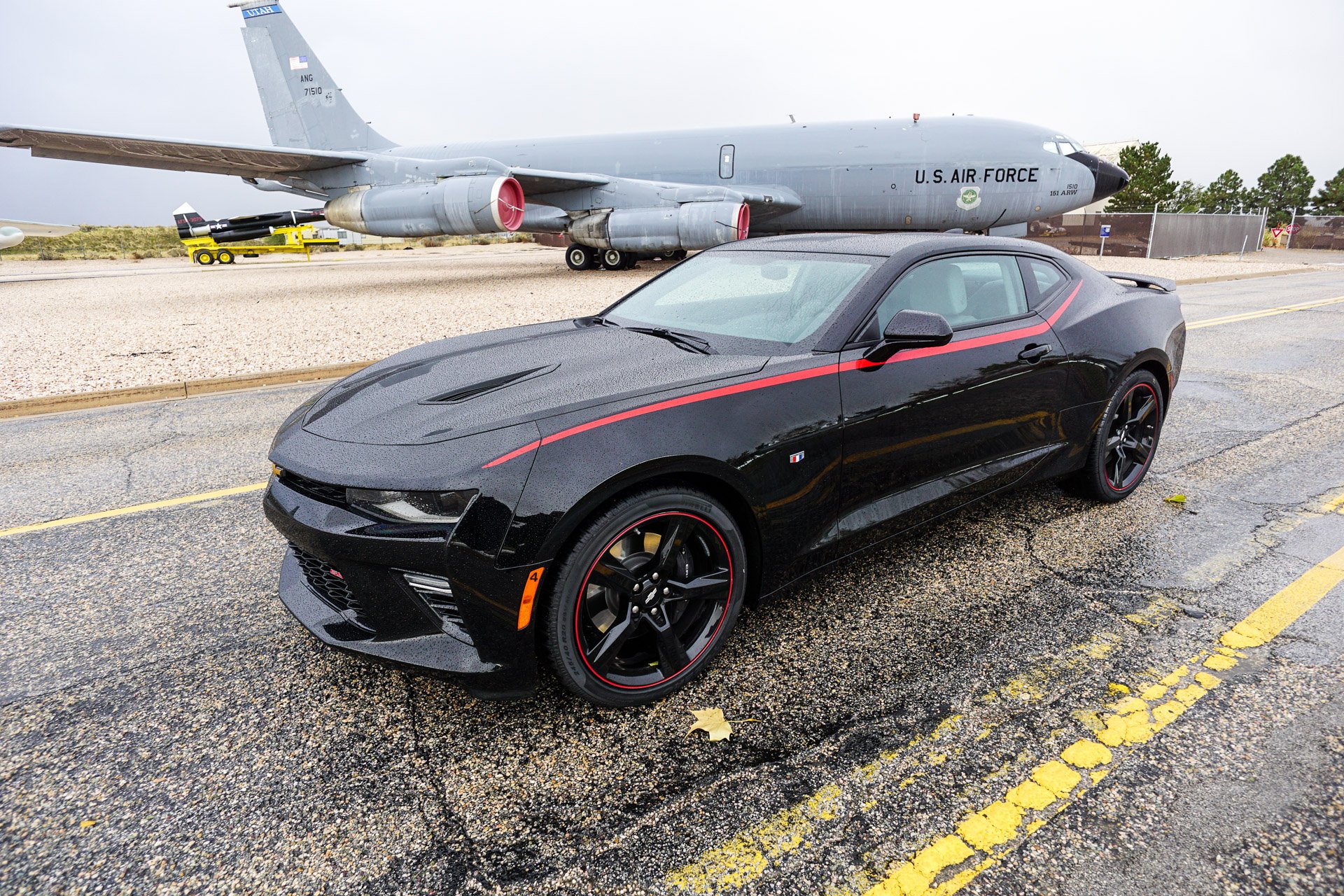 Chevrolet recently kicked off an epic 48-state tour of the U.S. with a convoy of its new 2016 Camaros leading the way. I was fortunate to be chosen for the trip, and got to drive the leg that kicked off in Salt Lake City, Utah, and ended in Bozeman, Montana.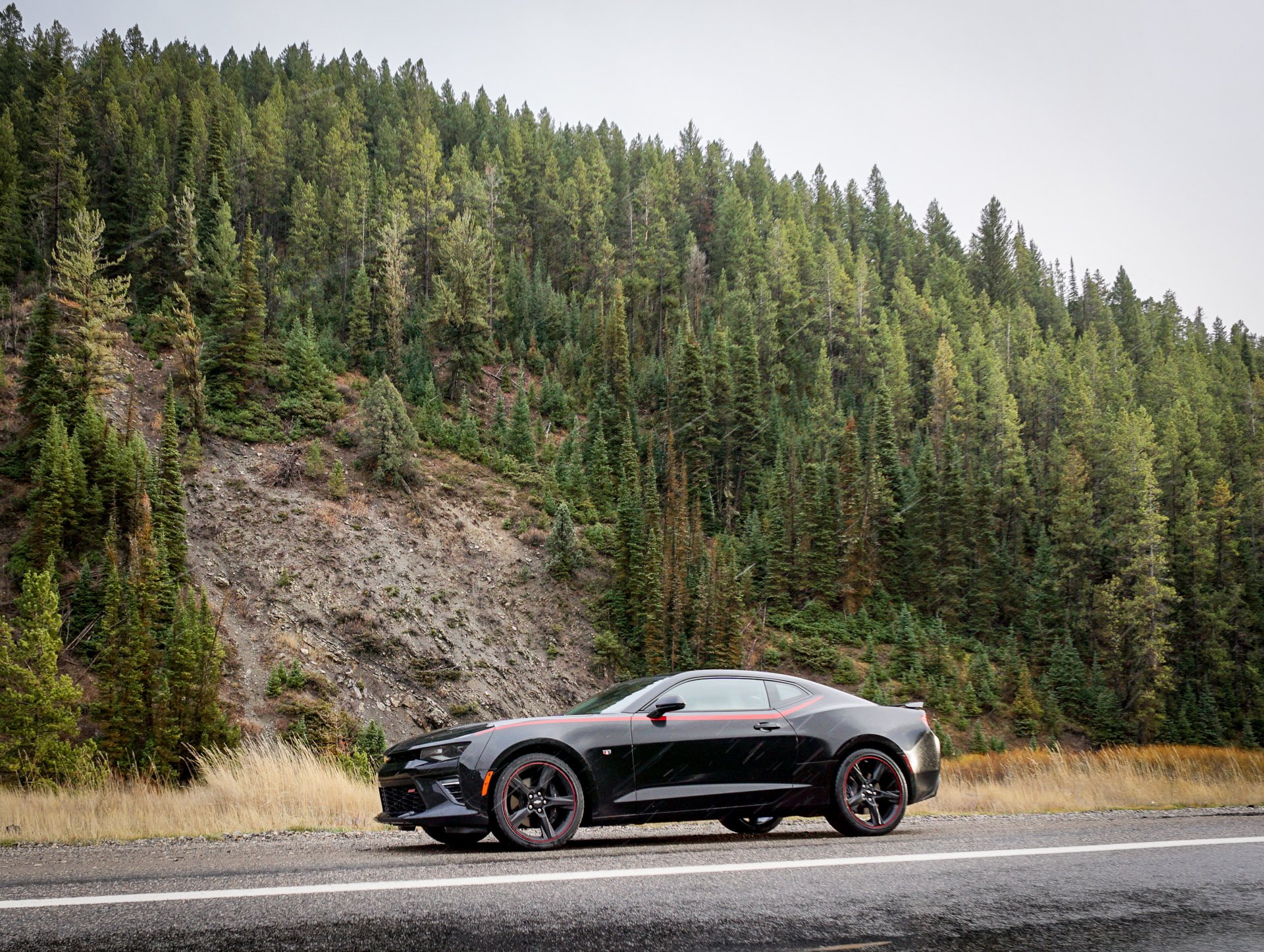 Eight Camaros of various ilk set off for a driving odyssey through some of America's most beautiful scenery and awe-inspiring driving roads. For the trip, I partnered up with my good friend Mike Markel, from Brash.com. We spent a bit of time sorting out our route ahead of time, but figured that we'd leave some things to chance, since our mission was to "Find New Roads."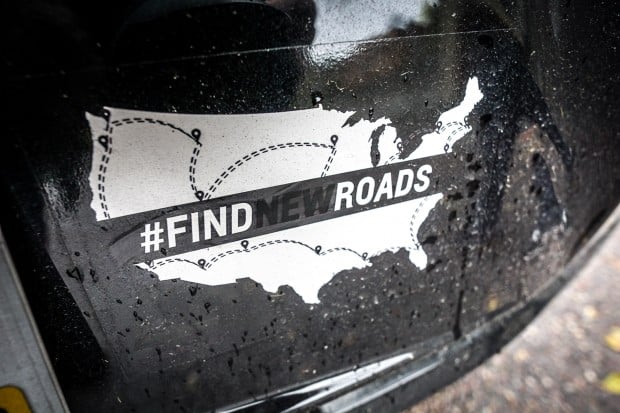 Since our leg kicked off at the start of November, we were heading into the start of snowy season, which isn't exactly the weather you think of when you're handed the keys to a Camaro SS with a manual gearbox and a 455 hp V8 under the hood.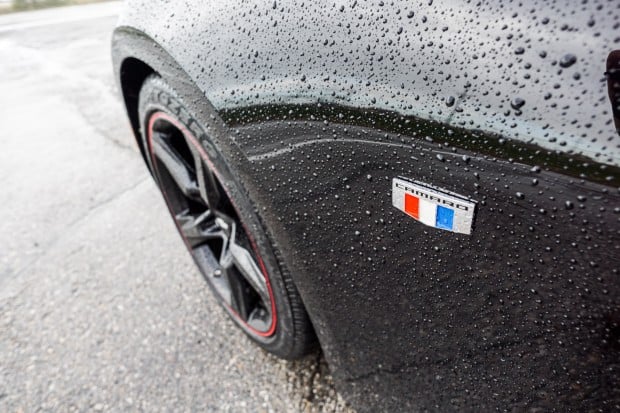 Fortunately, the logistics team had just upgraded the tires on my car to Pirelli Sottozero performance snow tires, which gave me much greater confidence than the stock Eagle F1 summer performance tires that come with the SS.
This actually isn't my first time behind the wheel of the new Camaro. I took one for a couple of laps at the launch event at the Belle Isle Grand Prix track, but that was in a prototype LT with a V6. I thought the car handled great then, and in its production version, it feels even more refined.
The morning of our departure, it was cold, blustery, and raining, so I had to turn the heat up in the cabin. This lead to the discovery of the first of many pleasant surprises in the Camaro's interior – it's ingenious climate control knobs. Rather than wasting space with buttons or extra knobs, you dial in the temperature by turning the outer rings of the center console vents. It's a rather brilliant design touch that's not only practical, but cool.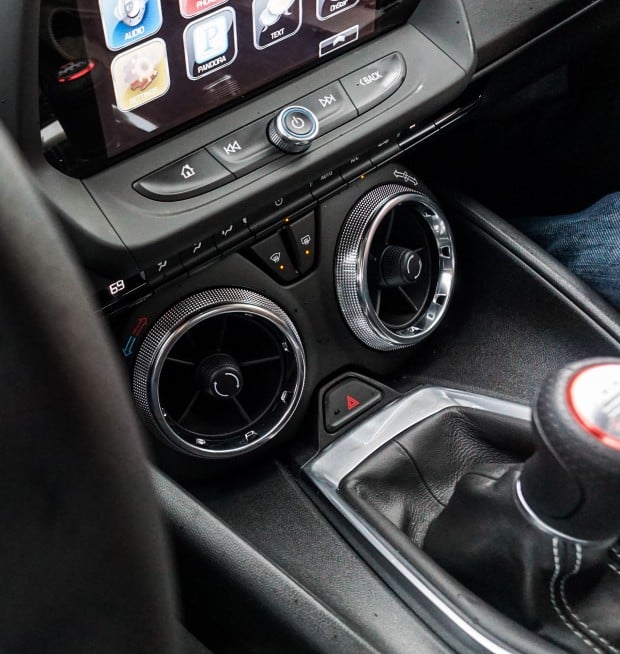 As we headed out from our Salt Lake City hotel, I hooked up my iPhone, which functioned as my navigation system for the entire journey, thanks to Apple CarPlay integration. Our first stop was the Hill Aerospace Museum, in Ogden, Utah. This museum is packed with incredible aircraft from throughout the history of the U.S. Air Force, from the earliest Wright flyers to the stealthy SR-71 Blackbird.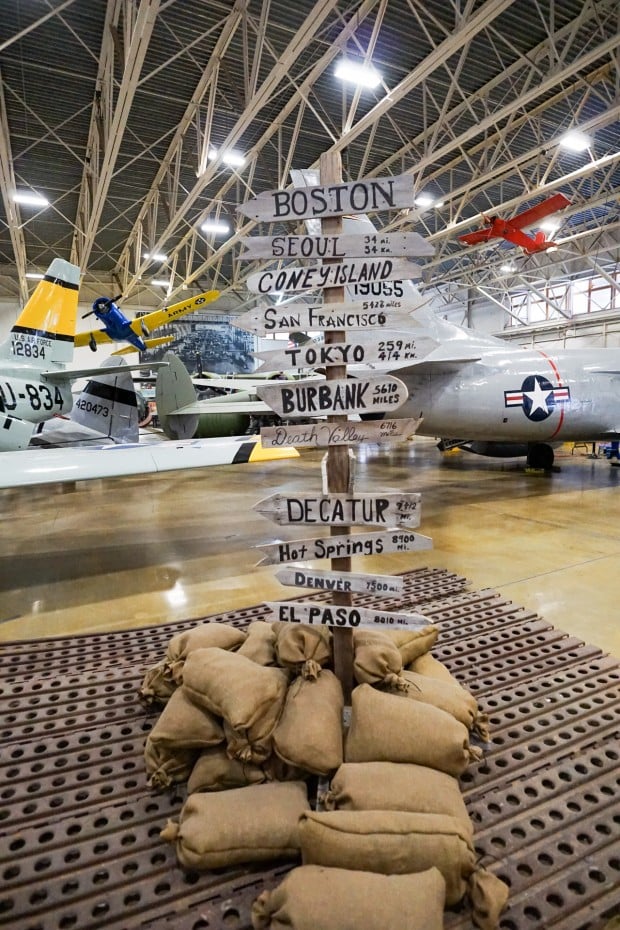 The Camaro seemed right at home among these marvels of aviation, with its aggressive and muscular lines, and a driver-focused cockpit fit for a fighter pilot.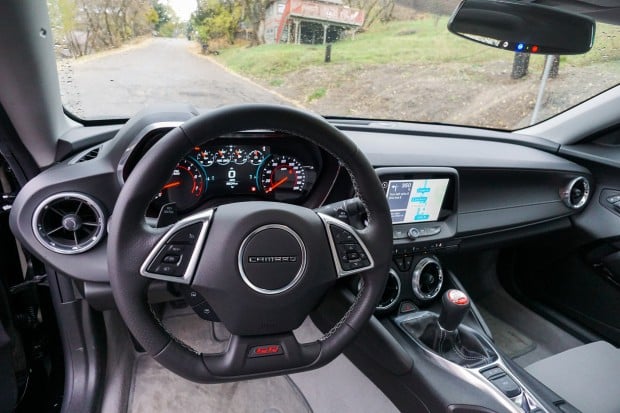 Along the way, we took advantage of the OnStar Concierge service to book us a hotel for the night in Jackson, Wyoming, and Mike got some work done on his laptop, thanks to the car's 4G LTE hotspot.
Before heading much further, we stopped by the closest thing to a real world Jurassic Park we could find, the George S. Eccles Dinosaur Park, which serves as home to numerous exhibits on prehistoric creatures, including fossils, animatronics, and gigantic dinosaur replicas.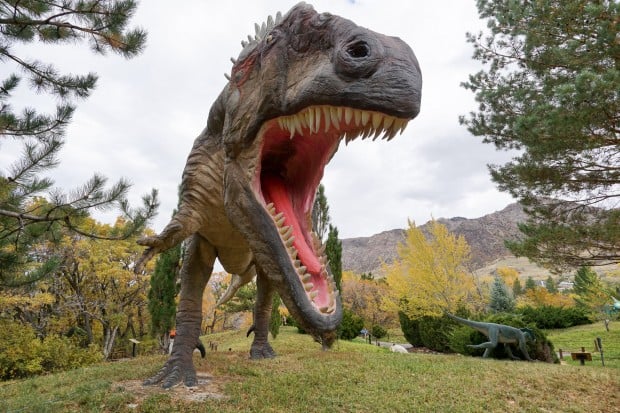 Again, an appropriate venue, given the 6.2-liter monster of an engine burbling beneath the hood of our SS.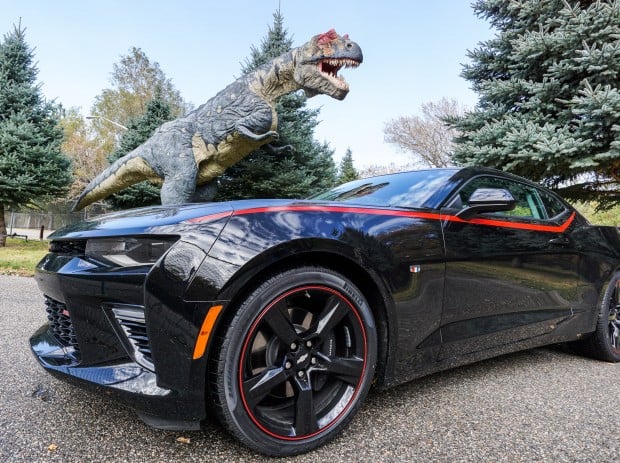 As we wound our way out from Utah into Idaho, we were greeted with some truly spectacular roads, which were not only well maintained, but devoid of traffic. This gave us the chance to really enjoy the performance characteristics of the Camaro. With the same 6.2L LT1 engine found in the current-gen Corvette Stingray, on-demand power is plentiful and off-the-line performance is stellar. While we didn't get to time our launches, Chevy says the SS Manual can go from 0-to-60 in 4.3 seconds, and the automatic can do it in 4.0 flat. It certainly felt that fast.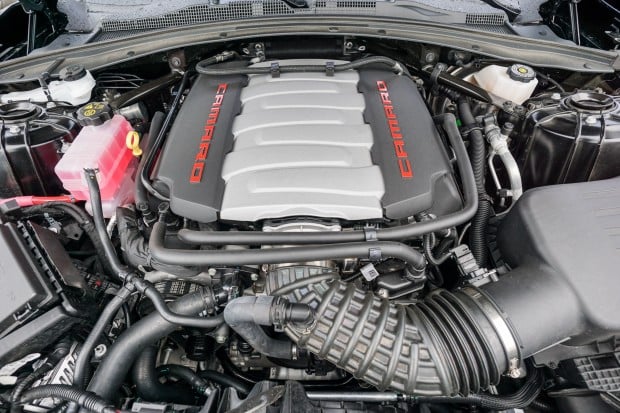 The further we went into Idaho, the colder it got, and the rain we'd been facing all morning turned to sleet. The Camaro didn't flinch at the wet roads, offering incredibly precise steering feedback through the twisty and turny roads that we were taking at highway speeds. In fact, the Camaro's steering is the best that I've encountered in not only any Camaro, but it's better than the current Mustang, Challenger or Charger too. The bar has been raised, Detroit.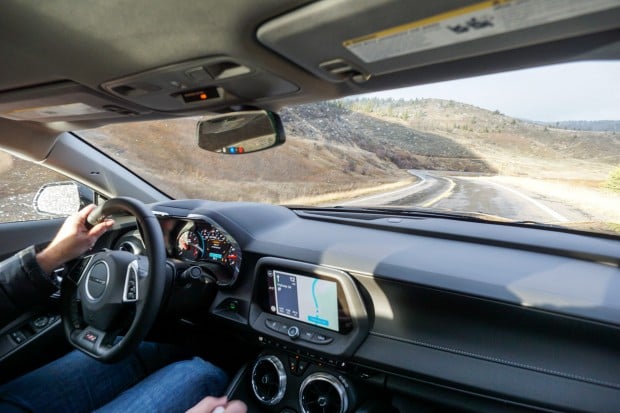 The six-speed Tremec manual gearbox is smooth and responsive, with just the right amount of resistance from the clutch pedal. An added bonus is the active rev-matching feature, which makes anyone look like a pro through downshifts, as the throttle blips to help ensure there's no jerkiness as you shift to a lower gear. Downshifts offer up a particularly satisfying exhaust note when this is enabled.
One note about the manual – my arm accidentally knocked the drive mode selector on more than one occasion, due to its placement directly behind the shift lever. I wish that there was a way to lock the mode or it was placed in a different location.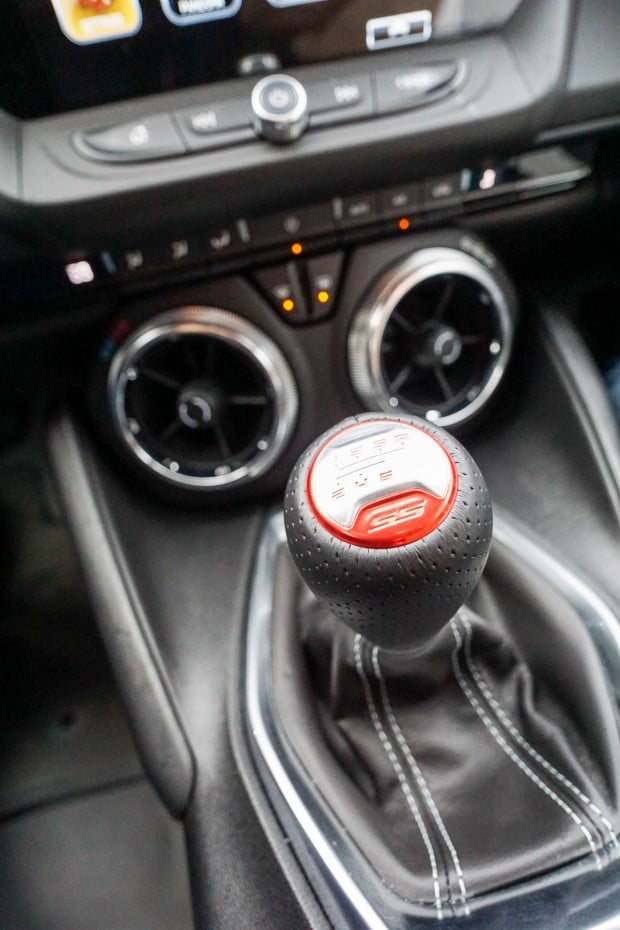 Thanks to its new platform, the new Camaro is light on its toes and handles more like a European sports car than a heavy American muscle car. The V8 models trimmed off 223 pounds of excess weight, while the V6 lost a whopping 294 pounds. Not only does this improve the power-to-weight ratio, but the new Camaro just feels more composed.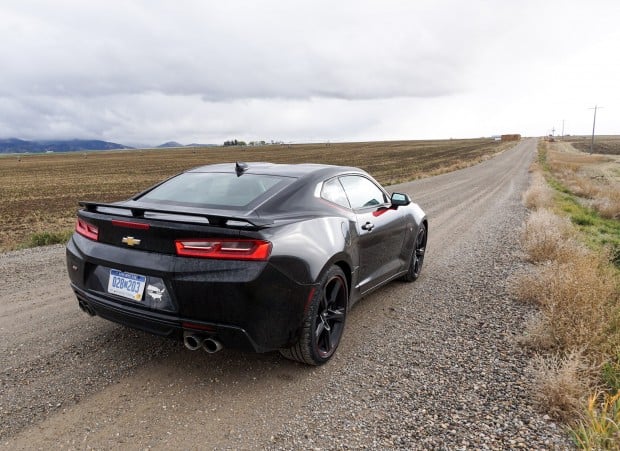 We made a quick stop for lunch in Lava Hot Springs, Idaho, at a little place called the Chuckwagon Restaurant. A quick refuel with some tasty sliders and some Idaho potato fries, and we were ready to continue our trek. We had thought about taking a dip in the town's namesake springs, but our lack of swimsuits put the kibosh on that plan.
The last few hours of the day were spent making our way to Jackson Hole, Wyoming, where we were treated to a stay at a fantastic new boutique hotel, the Hotel Jackson, and dined on sublime pizza and wings at Pinky G's Pizzeria. Since we arrived in the dark of night, we only had a vague sense of the natural beauty we'd be greeted with the next morning  – one of the most iconic mountain ranges in the country, the Grand Tetons.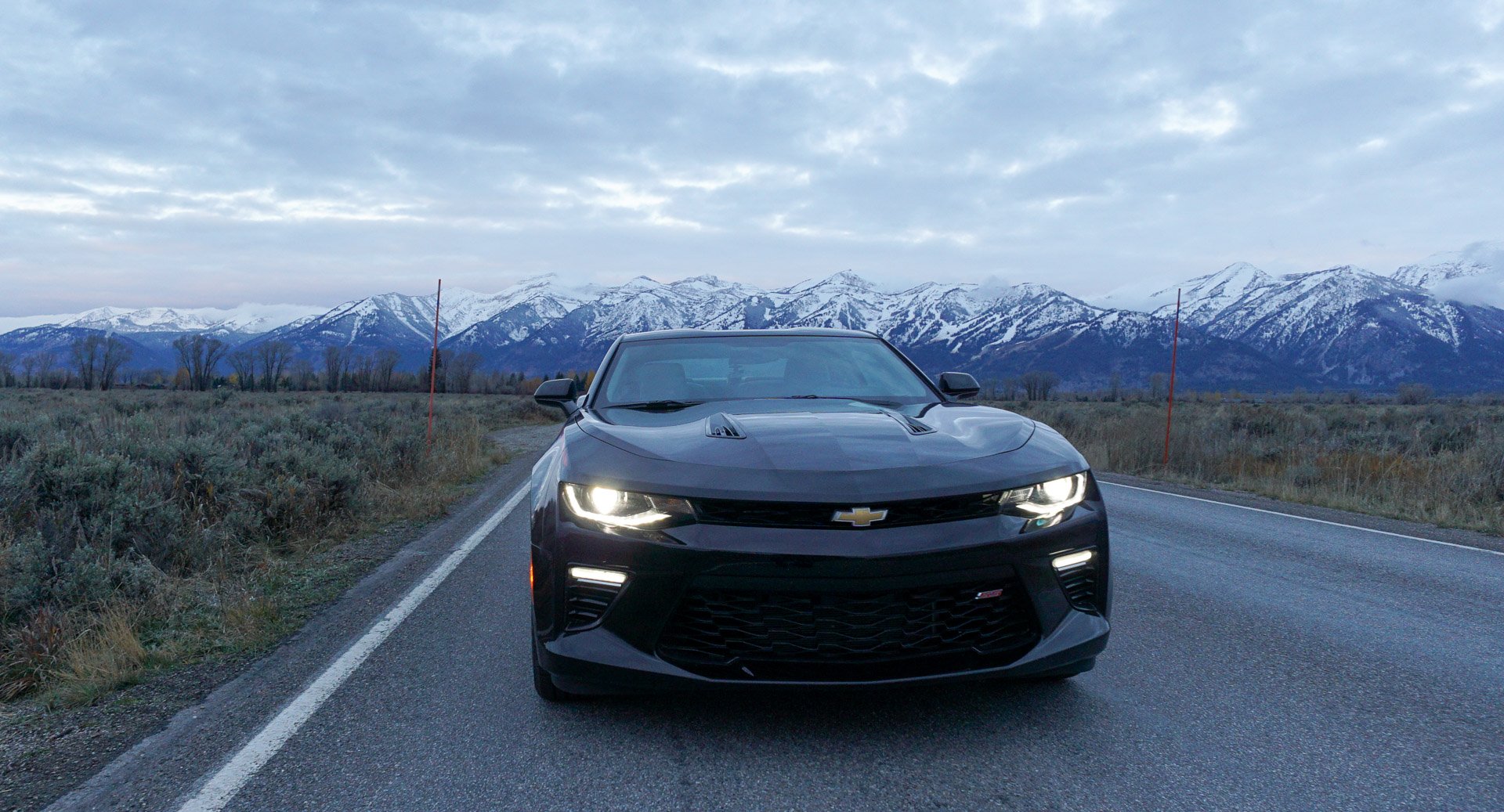 While we had yet to encounter any meaningful snow or ice, we knew that our next leg of driving would take us right into the heart of the white stuff. The first snow of the season had just hit the mountains the night we arrived, and crossing over a snowy mountain pass in a high horsepower, rear-wheel drive, car with a manual gearbox wouldn't exactly be my first choice. But we chugged ahead – up the mountain, over a thin glaze of ice and snow, and the Camaro handled it like a boss. Coming down the mountain, judicious use of 1st and 2nd gear (and minimal braking) helped keep things in check.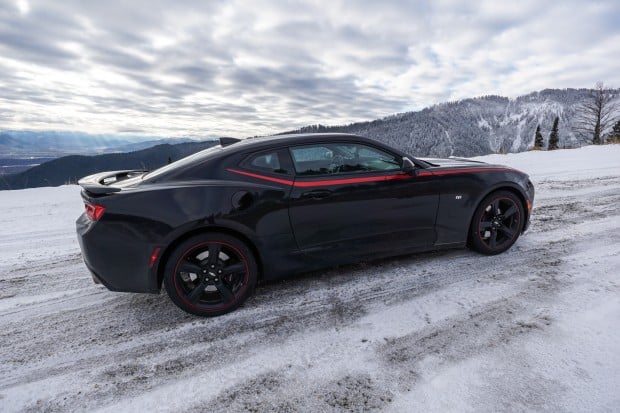 As we came out of the mountain range, we headed back into Idaho once again. Just one more stop before heading into the most scenic part of our journey…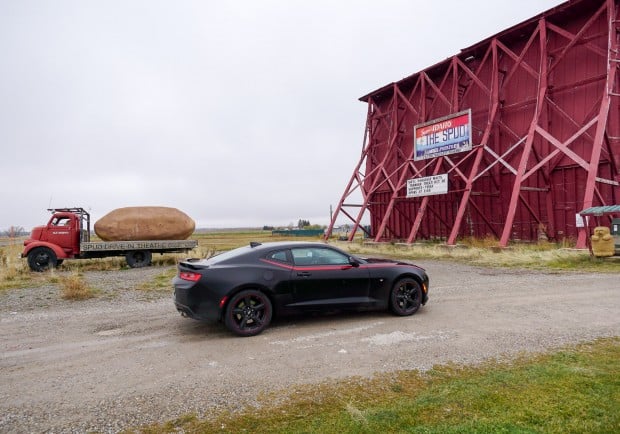 Yup, that's (supposedly) America's largest potato, and no, it's not edible. Still, Driggs, Idaho's Spud Drive-In is exactly the sort of roadside Americana I love discovering on road trips, and was well worth a quick stop.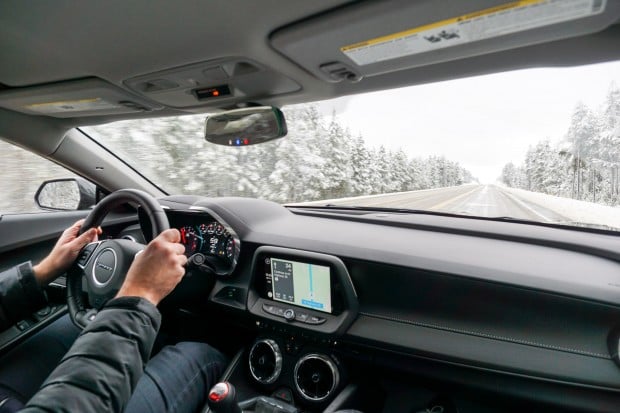 We made our way North towards West Yellowstone, where we knew more snow was coming. The countryside turned white, as I imagined our Darth Vader black Camaro was zooming along the surface of Hoth.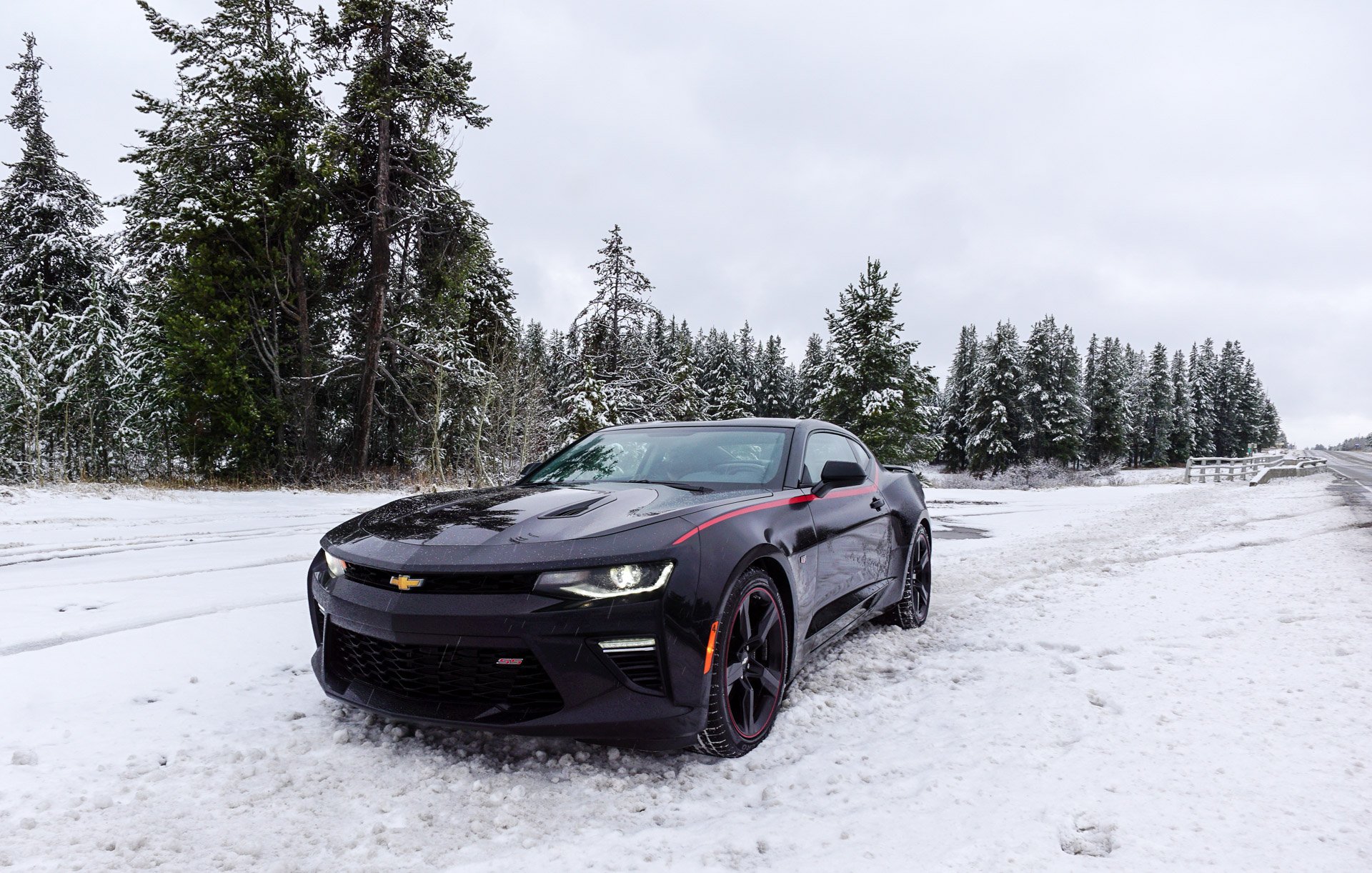 Continuing through the edge of Yellowstone National Park, we were surrounded by a seemingly endless forest of snow-capped trees. Had we arrived just a day earlier, we would have likely just seen a field of green, but instead, it was a winter wonderland. The Camaro and the snow tire gods had delivered us to this epic location, a true highlight of our journey.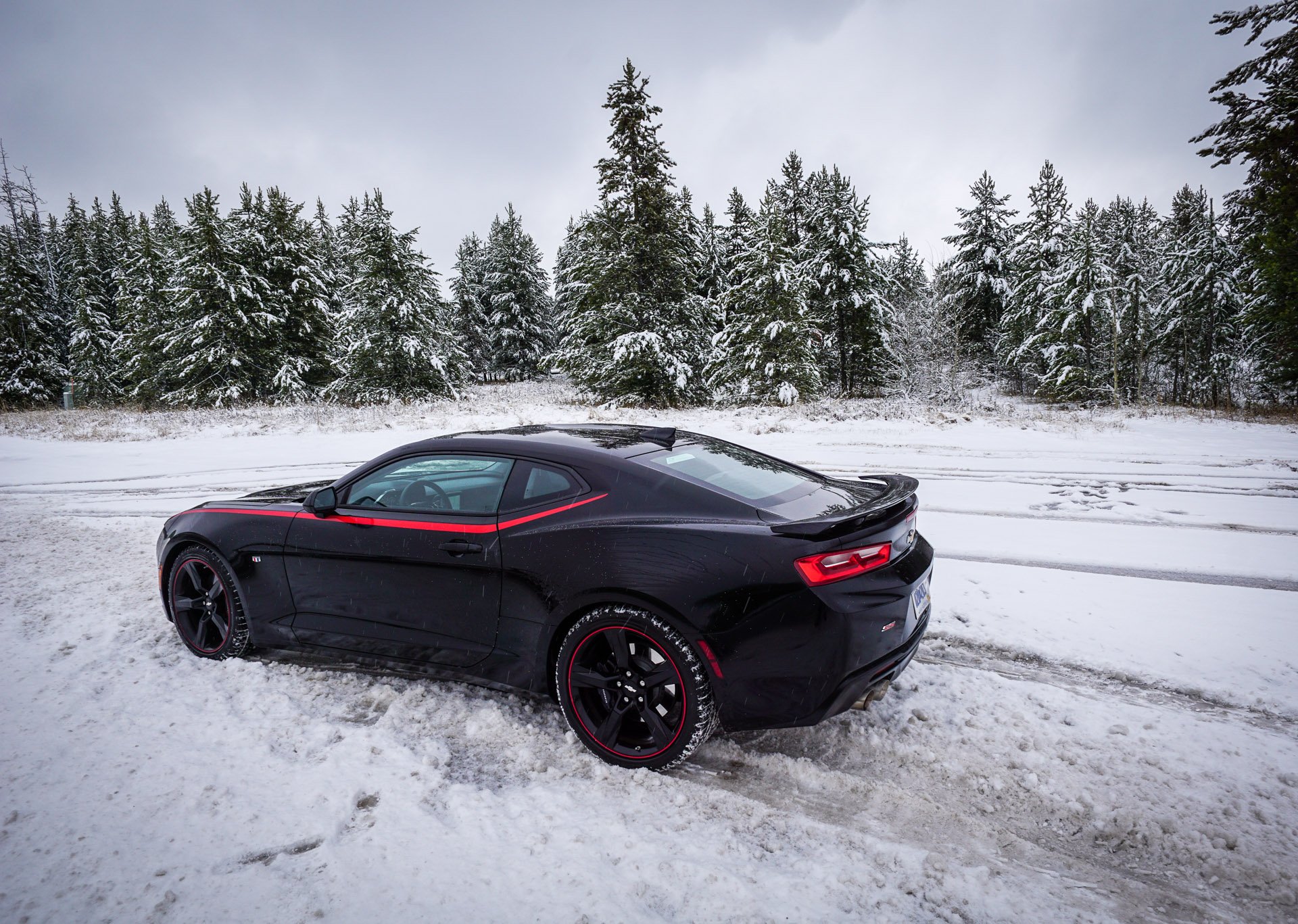 As we made our way out of the mountains and off towards the flatter land going approaching Bozeman, Montana, we figured that our trip had come to an end. But we were in for a couple more surprises in the final hours of our adventure.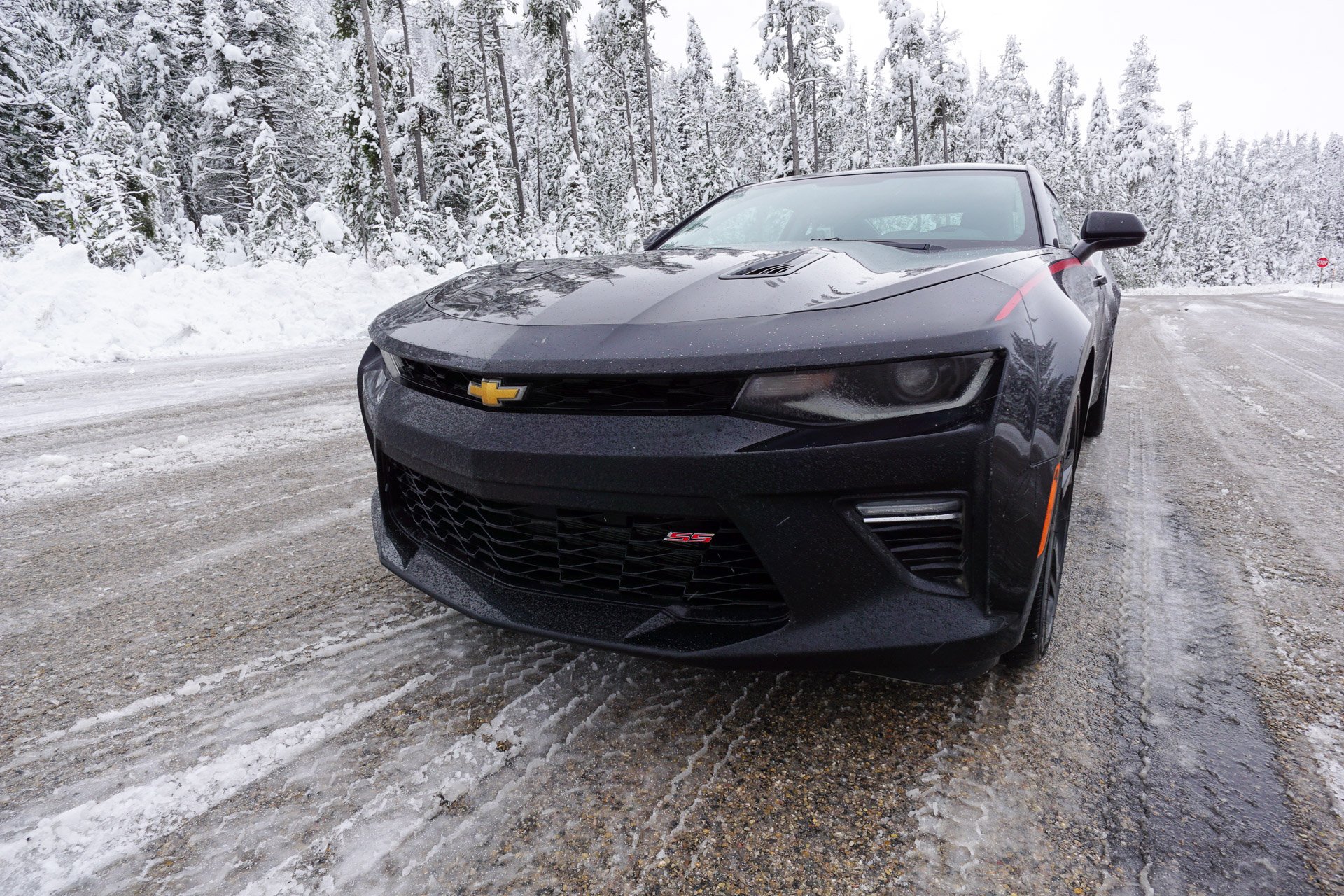 When planning our route, we had noted that the American Computer and Robotics Museum sounded interesting, but it totally exceeded expectations, featuring rare relics like an actual Apple I computer, signed by Steve Wozniak, and computers that were actually used to put astronauts on the moon. If you're ever in Bozeman, it's definitely worth your time.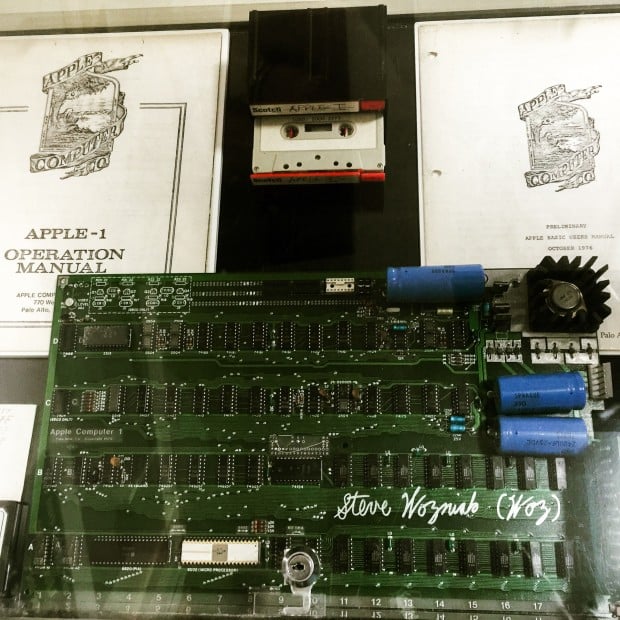 Our final stop before heading to the airport was the Gibson Acoustic guitar factory. This nondescript grey building is the home to every Gibson acoustic guitar made since the late 1980s. Sadly, it's not open to the public, so we thought there was no way we'd get in. Still, we gave it a shot, and dropped by in the hopes we could snap a photo or two, then head out.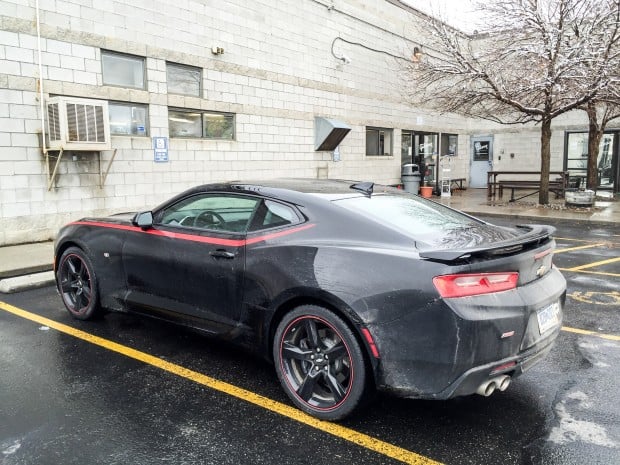 Fortunately, the shiny new Camaros that had been pulling up in their parking lot all day were enough to grab their attention, and the crew invited us into their inner sanctum. We were treated to an in-depth tour of the entire process – from raw wood through perfectly polished musical instrument. Virtually every step in the build process is still touched by human hands; each guitar a playable work of art. (I plan on sharing a full gallery of the Gibson Acoustic tour on The Awesomer in the coming days.)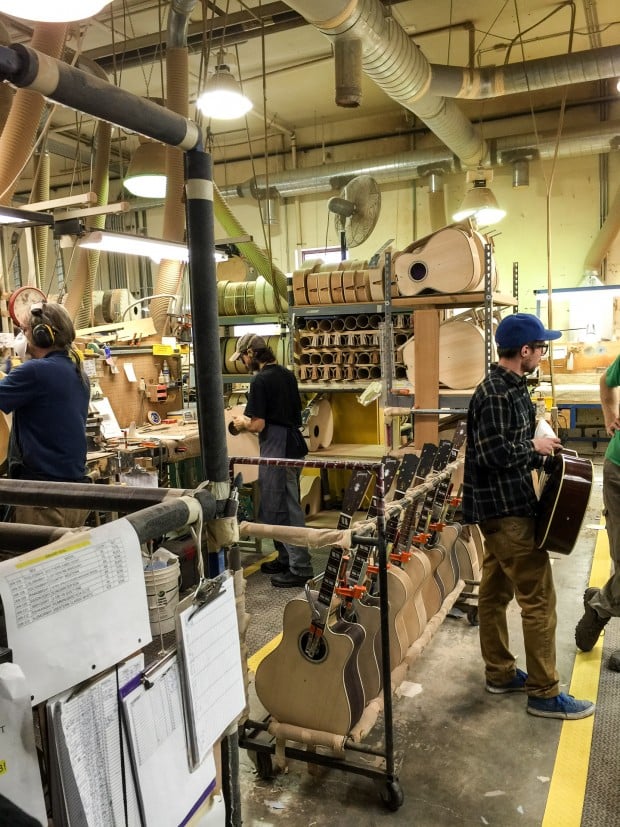 We drank in every last moment of the Gibson factory tour as the final minutes on our watches ticked down before we had to return our Camaro SS to the folks at Chevy. This black beauty had served us brilliantly through thrilling open roads, rain, sleet, snow, and mountains. This car is a truly worthy successor to the Camaro name, but it's much more. It's still powerful and a blast to drive, but its new lightweight platform provides much better handling and ride characteristics than the outgoing model.