Lexus RC F Remote Control Car Pays Tribute to Super Bowl Ad
lexus | lexus rc-f | toys | November 11, 2015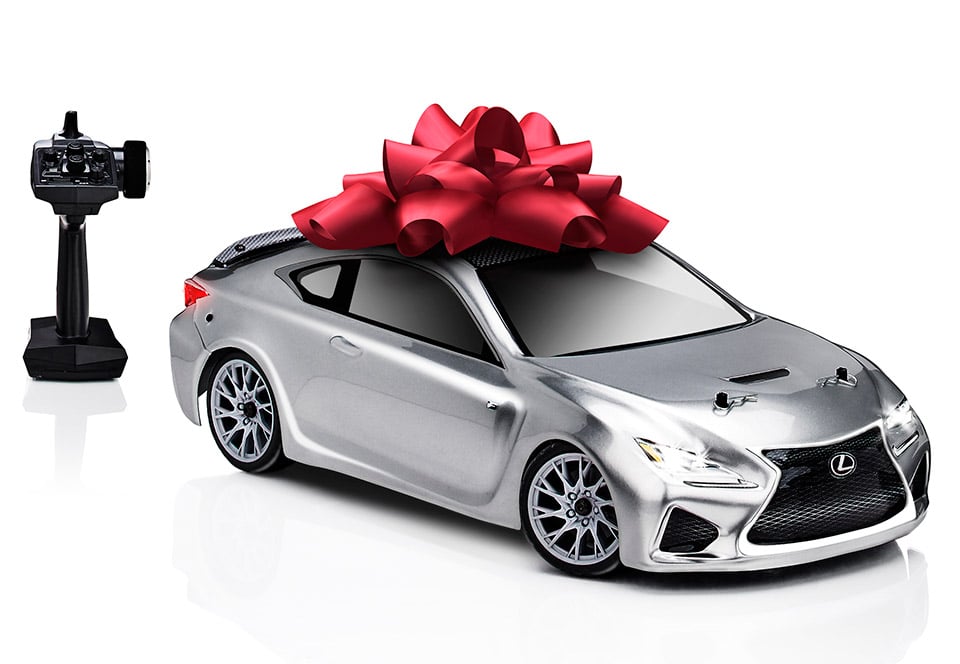 One of the more memorable commercials to play during the 2015 Super Bowl was the "Let's Play" one for the Lexus RC F, in which a scale remote-controlled Lexus RC F gets hooned around. Now, even if you don't have the cash lying around to buy an actual RC F, you can own a remote controlled RC F, just like the one in the commercial spots.
This miniature Lexus RC F measures about 16.0″ (l) x 7.5″ (w) x 5.5″ (h), and was created exclusively for Barneys. The miniature racer rides on an AWD chassis from Apex, with high-grip racing tires on 20-spoke rims. I find the decision to go with AWD for the miniature a little strange, since the actual RC F is a rear-wheel drive car, but the plus side is you're less likely to spin out this R/C version.
The replica has working LED headlights and taillights as well, and the car is clad in a silver finish, with black trim and a roof that looks just like the carbon fiber one available on the actual RC F. This cool collectible looks like a great holiday gift for the gearhead in your life – and at $350(USD), is way easier on the wallet than buying an actual RC F.
This specialty holiday gift item is only available in the Barneys New York holiday catalog, in the retailer's New York and Beverly Hills stores and on Barneys.com.