Carvana Coin-Operated Car Vending Machine Opens in Nashville
technology | weird | November 13, 2015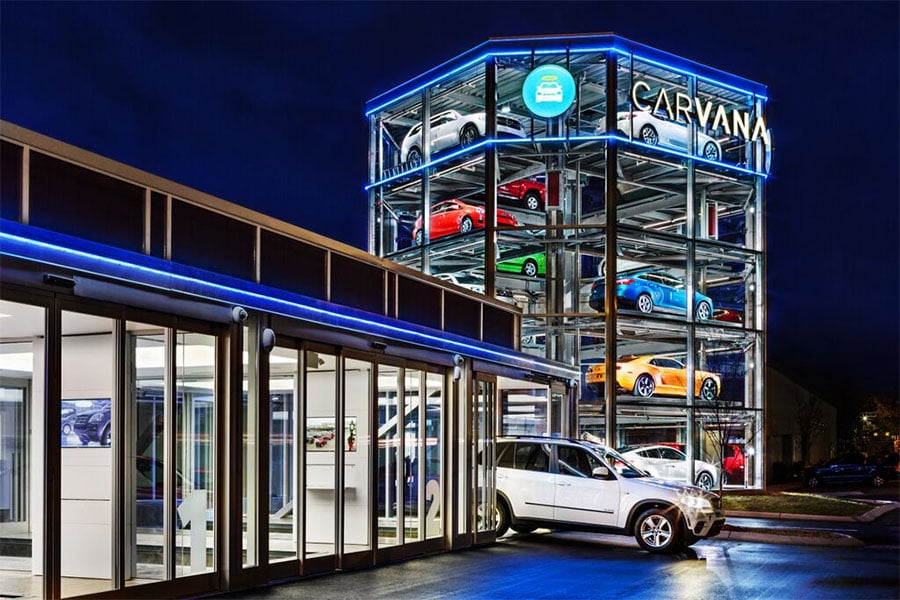 My L33t Google skills tell me that $30,000 in quarters would weigh about 1500 pounds. Could you imagine feeding that many quarters into a vending machine to buy your new car? You can do just that (sort of) with the Carvana car vending machine that has opened in Nashville, Tennessee.
Granted you don't use quarters on this vending machine, you use a giant coin you get after you buy the car online. The vending machine is a five-story glass tower that has up to 20 cars inside. A fully automated system goes and picks up the correct car when the buyer comes in and chooses their name from the kiosk inside and inserts their giant coin.
Automation then carries the car to one of three delivery bays for pickup. The idea with this vending machine is that Carvana allows buyers to complete the process of buying a car entirely online and avoid having to deal with car salespeople.