2017 Porsche 911 Turbo S Hits 60mph in 2.8 Seconds
911 turbo | car | porsche | December 1, 2015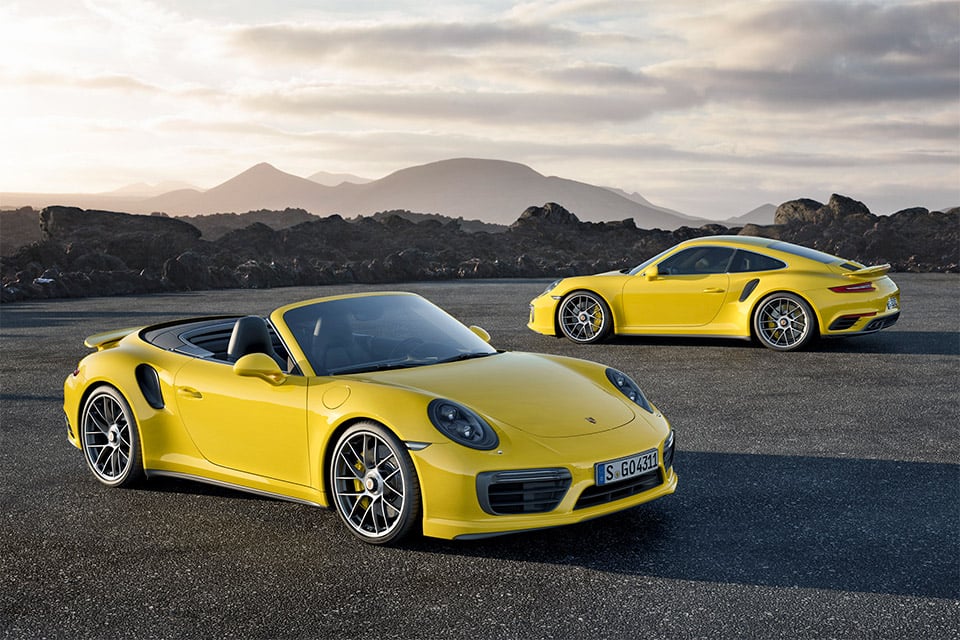 Porsche has gone official with the new 2017 911 Turbo and Turbo S sports cars. Both versions of the new Turbo will be offered in coupe or cabriolet versions and both pack 20 hp more than the outgoing models. The 911 Turbo makes 540 hp and 523 lb-ft. of torque in overboost mode. The 911 Turbo S makes 580 hp and 553 lb-ft. of torque in overboost mode. All that power launches the Turbo S to 60 mph in just 2.8 seconds, while the "standard" Turbo isn't too shabby at 2.9 seconds.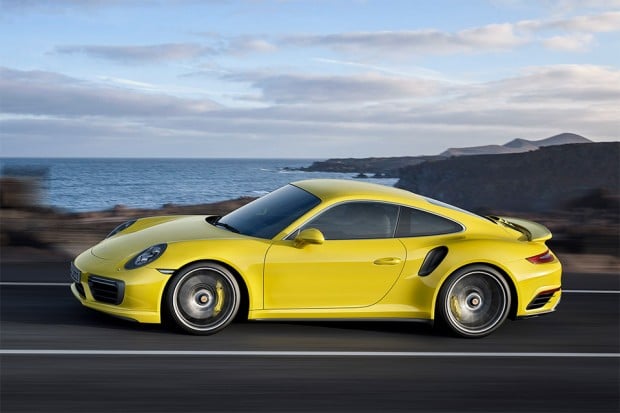 All 2017 turbo models now come with the Sport Chrono Package as standard. The Porsche Stability Management system on the Turbo models gets a new Sport mode that moves the intervention threshold higher to allow the driver more control over limits on the track. Top track speed for the Turbo S Coupe is 205 mph, while the Turbo S can go 198 mph. And not that it makes a huge difference, but the redline on the Turbo S has been bumped up to 7200 RPM from 7000 in the outgoing model.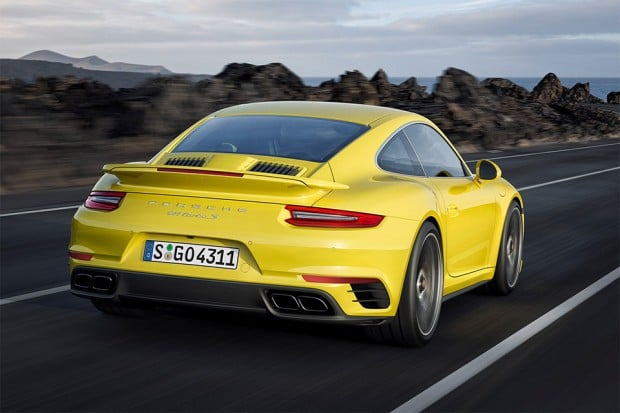 The Turbo S model now gets ceramic brakes as standard and active roll stabilization. New options include radar-based lane change assist. Pricing for the 2017 Porsche 911 Turbo starts at $159,200(USD) with the convertible version starting at $171,500; the 911 Turbo S starts at $188,100 with the convertible starting at $200,400.