Ford Autonomous Vehicle Testing on Public Roads Starts in 2016
autonomous | ford | technology | December 17, 2015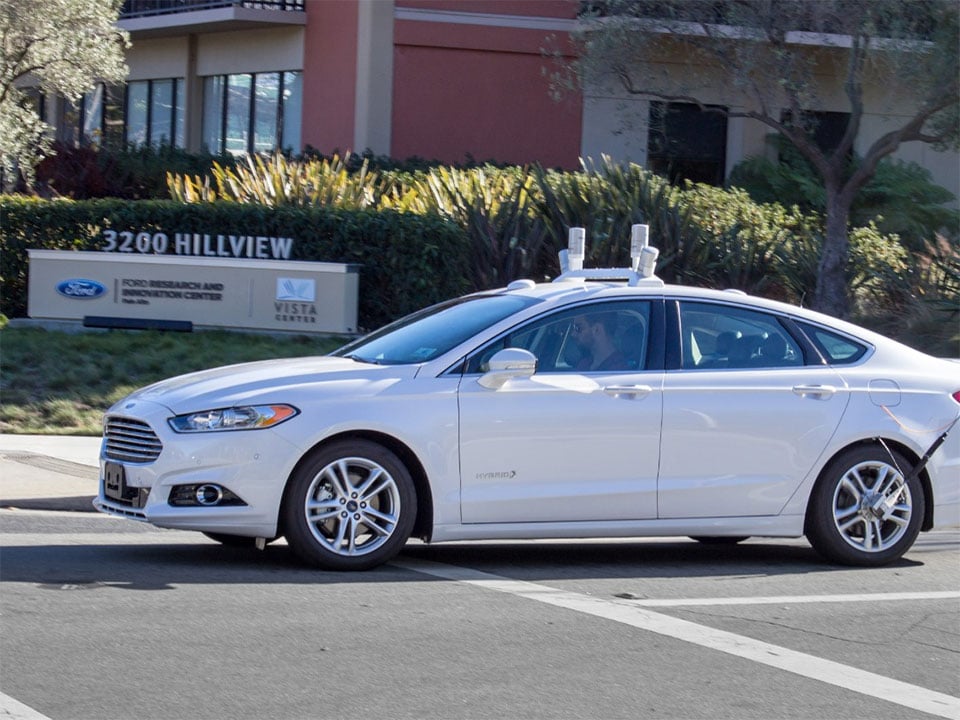 Following in the footsteps of Google, Ford has announced that it will kick off testing of its autonomous vehicles on public roads next year. The testing will commence with fully autonomous Fusion Hybrid vehicles on roads around its Research and Innovation Center in Palo Alto, California.
Ford has over 100 engineers at that location, and runs one of the largest automotive research centers in Silicon Valley. Ford opened that new lab in January 2015. One relevant experiment that the center is working on is virtual reality simulations to test interactions between autonomous cars and pedestrians.
Engineers are also working on sensor functions to allow the cars to track objects in their view, and provide 360-degree views around the cars. The researchers are also working on data driven healthcare with trucks and motorcycles fitted with OpenXC technology that collect GPS coordinates to make health care, vaccine, and medication delivery to people in rural Africa more efficient.