1905 FIAT Uses Airship Engine with 3000 lb-ft. of Torque
aircraft | classic | fiat | January 31, 2016
In 1905, cars were cars, the trunk was an actual trunk, and sometimes a car was actually an airship. This 1905 FIAT is a perfect example. This amazing custom built car has an incredibly long hood needed to fit its massive engine inside.
The car was never actually built by FIAT, but its builders got their hands on the original plans, and finished the car some 100 years later. The original was to have a pair of 4-cylinder engines joined together, but the final build has something even more insane under the hood.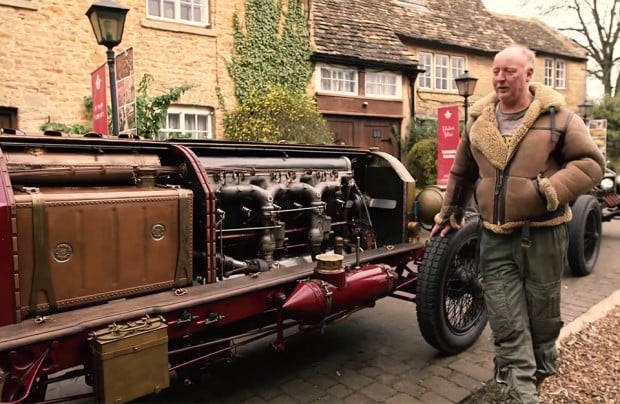 The engine came from an Isotta Fraschini aircraft engine used on some sort of airship in WWI. The engine makes just 250 hp, but has all the torques. It puts out 3,000 pound feet of torque. It will also melt down the super skinny rear tires of the car quickly. All that power can push the car to a top speed of 127 mph. In an open-top 100-year-old car that must feel like 300 mph.
Its owner isn't afraid to lay down some burnouts in this old ride, and he must have a garage full of spare tires for it.