We Road Tripped to the Daytona 500 in a 2016 Chevy SS
chevrolet | chevrolet ss | chevy | chicago | daytona | florida | road trip | travel | February 24, 2016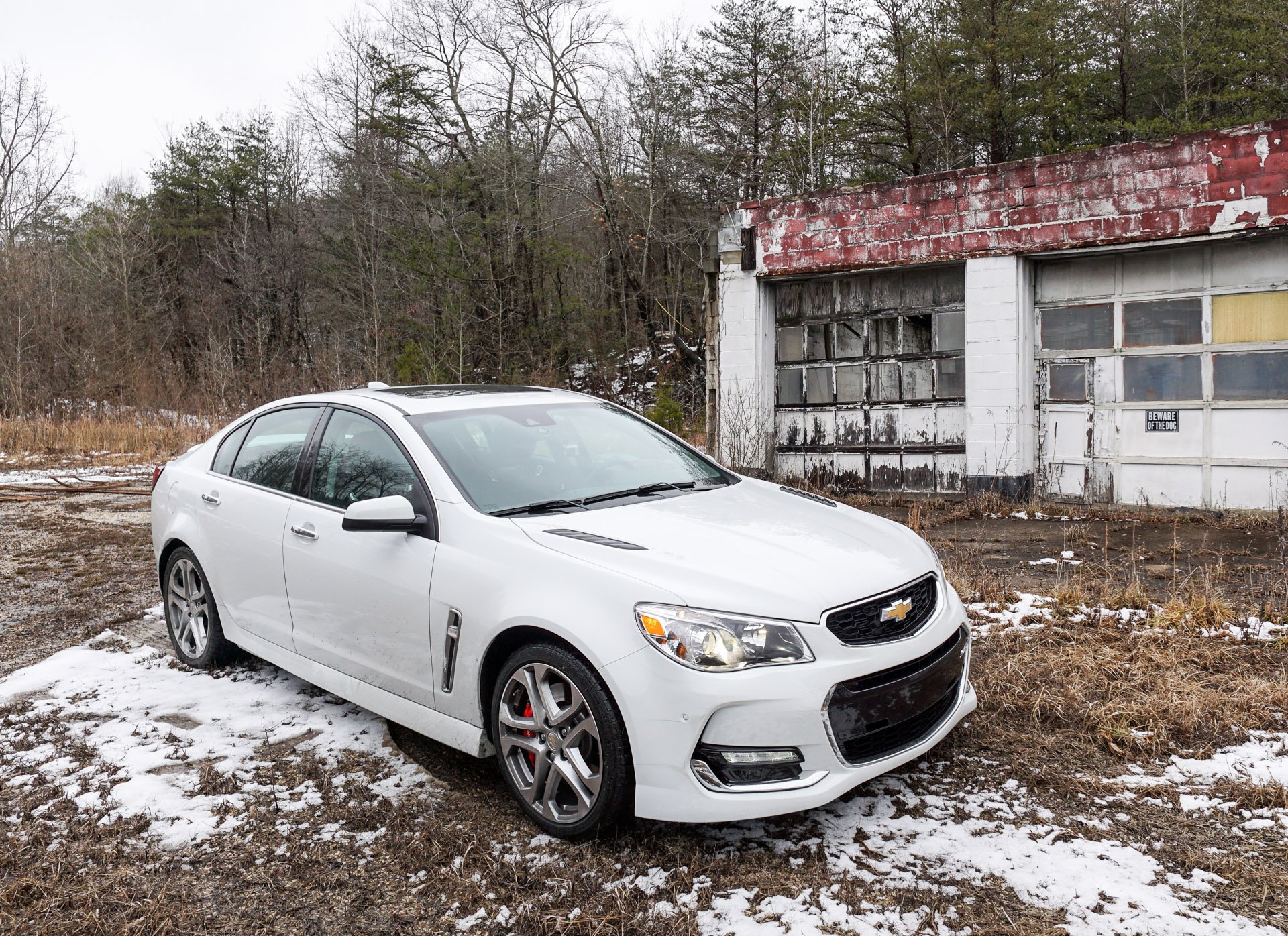 When Chevrolet reached out to ask if I wanted to borrow a new 2016 SS for a week, I was pretty excited. But when they said they'd like me to drive it from Chicago all the way to Florida to go see the Daytona 500, I was even more stoked. I've spent a brief amount of time in an SS a couple of years ago up at Road America, and thought it was a blast, so the idea of putting more than 1,000 miles on one sounded awesome. My wife Gigi appreciates cool cars and travel too, so it didn't take much to convince her to come along on the ride either.
The Australian-made Chevy SS is one of those cars that not enough people know about, and I hope that changes. We had multiple people stop us to admire the car, but almost every one of them thought it was a Malibu or an Impala with some sort of sport package. I suppose that's fine, as it makes the SS more of a conversation piece. While the Malibu and Impala are both fine cars in their own right, the SS is in a whole different league. Lurking beneath the hood of this stealthy sedan is a 6.2-liter V8 that pushes out 415 hp and 415 lb-ft. of torque. In fact, it's the same engine found in the C6 Corvette.
As we set off from Chicago on a cold and blustery winter's day, we knew we were in for a treat. A push of the Start/Stop button and the SS roared to life with a fantastic sound – a baritone bellow accented by the kind of crackles and pops one might expect from a Jaguar F-Type or a FIAT 500 Abarth. In other words, music to a gearhead's ears. Backing those quad exhaust pipes is a new dual-mode exhaust system, which produces this thunderous roar when in Sports or Track mode, and is just a little more docile in Touring mode.
On the highway, the SS really shines, with impressive power that just wants to give more and more the deeper you push the aluminum accelerator pedal to the floor. Ours was equipped with a six-speed automatic gearbox so we could stretch our hands and relax our left feet a bit, while paddle shifters provided more input for those times when we wanted more control over shift points. A six-speed manual has also been available since last year if you prefer a classic three-pedal and a stick setup.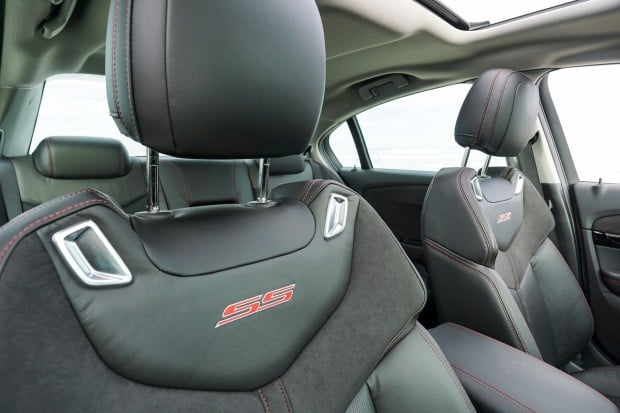 The interior of the SS is quite comfortable and upscale, with leather seating surfaces, and soft touch materials on the dash. Legroom is also exceptional for both front and rear seat passengers, making it a truly functional family sedan – it's just that you can take this one to the track if you want.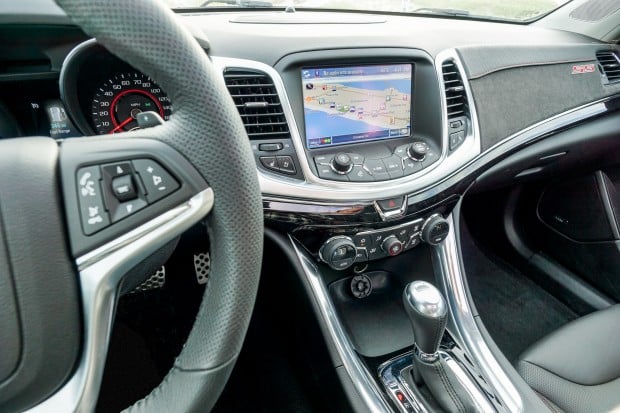 Base-priced at $47,570, the SS is expensive for a Chevy, but a bargain compared to cars it competes with like the BMW 5-series and Mercedes E-Class. Add to that the standard feature list on the SS, and it seems like a steal. Every SS comes preloaded with an 8-inch touchscreen infotainment system, a 4G LTE hotspot, 220-watt premium Bose sound system, dual-zone climate control, heated and ventilated front seats, a heads-up display, blind-spot monitoring, collision avoidance warning tech, cruise control, and more. In fact, the only options available for the SS are the power sunroof and the full size spare tire.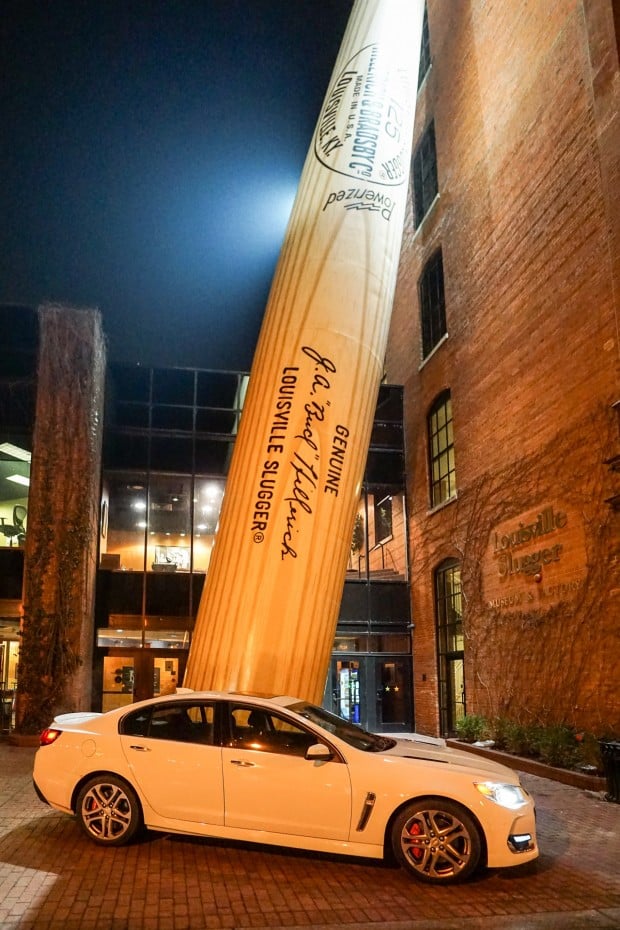 Our relatively leisurely route took us through eight States: Illinois, Indiana, Kentucky, Tennessee, North Carolina, South Carolina, Georgia, and Florida. Along the way, we took in the sights in Louisville, Asheville, and Savannah, each of which offered their own unique flavor of Southern charm and hospitality. A few of our favorite places along the way included Louisville's Feast BBQ, serving up awesome smoked brisket, tasty sides, and heavenly little cubes of white chocolate bread pudding; 8UP, a sophisticated bar and restaurant (also in Louisville) with a sublime whiskey list, a great bartender named Chad, and a rooftop patio that must be awesome when the weather is nice; the Gypsy Queen in Asheville, which makes literally the best lamb shawarma I've ever eaten; and Byrd's Famous Cookies in Savannah, home to some insanely great key lime cookies that you can order right now.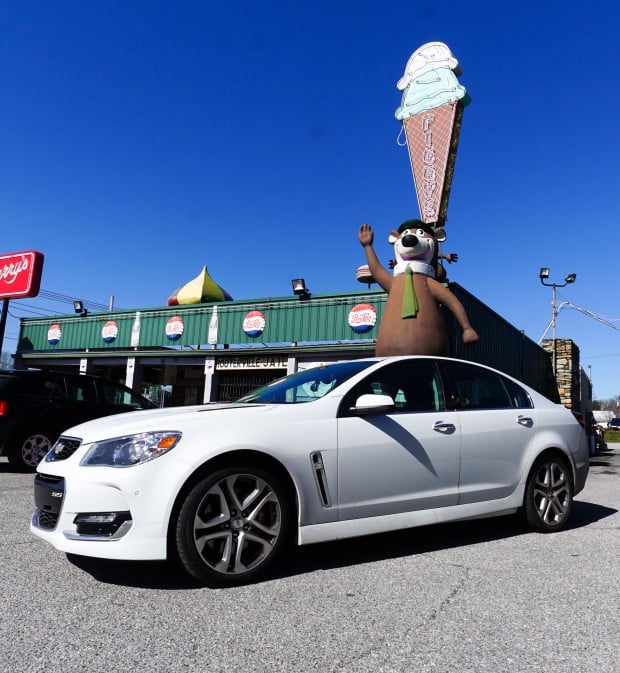 Along our route, we spotted the requisite amounts of kitschy and wonderful roadside Americana, and even found ourselves parked alongside another classic Chevy bearing the SS moniker – a restored early '70s Nova SS – with an equivalently awesome exhaust note.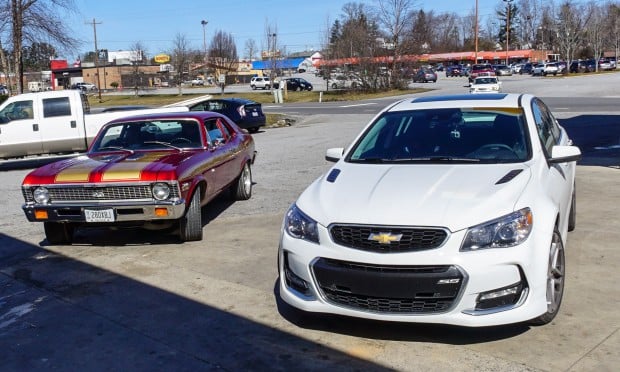 Three days and over 1300 miles later, we arrived in Daytona – and before heading to the track I had to do something that is common in the SS's native Australia, but exceedingly rare here in the states – yes, I drove it on the beach. While the 10 mph speed limit is a far cry from the speeds that NASCAR racers once did on this stretch of packed sand, it was still an awesome experience that everyone should try once.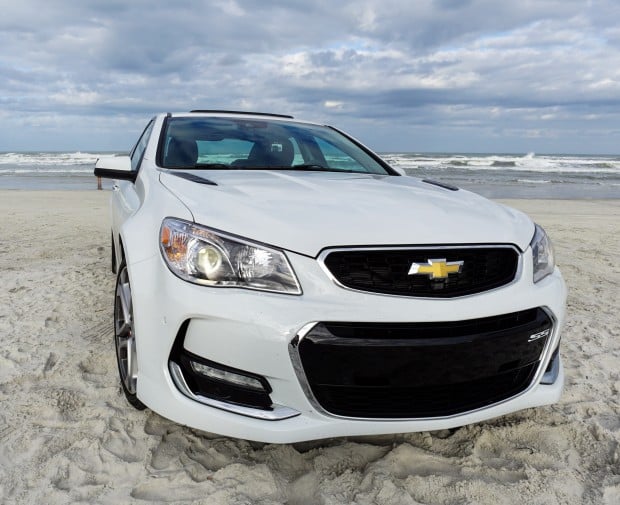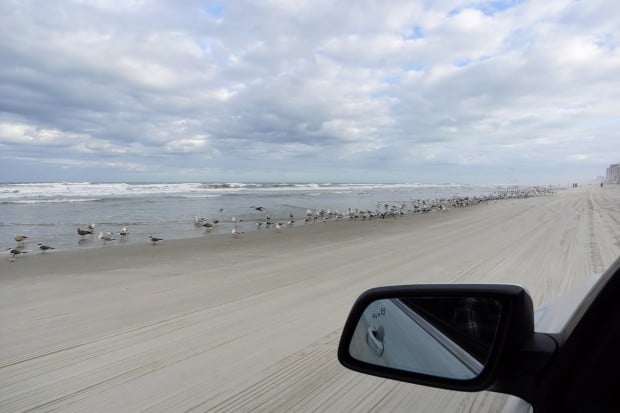 After kicking the sand off the tires and floor mats, it was time to say farewell to the powerful carriage that safely delivered us from the icy Midwest to the warm and sunny environs of Florida. One final stop at the Daytona International Speedway, then it was time for the races.
I won't regale you with the details on the race itself – I'll leave that to the pro racing journalists. Instead, I'll just share some photos from our Daytona experience, from crews diligently preparing their cars for the race to the fantastic sight of the US Air Force Thunderbirds as they flew overhead, and a couple of shots of the NASCAR version of the Chevy SS – a very different car, but one that shares much of the energetic spirit of the production version.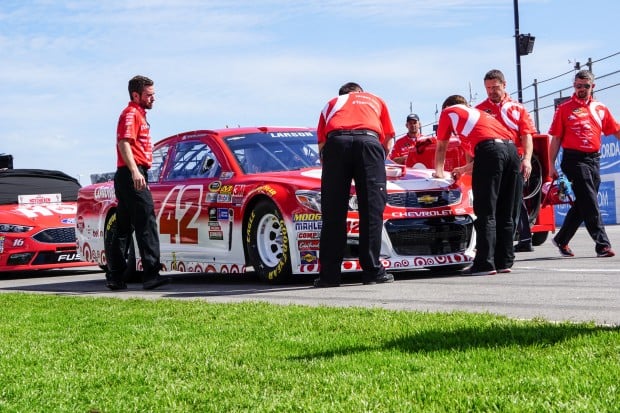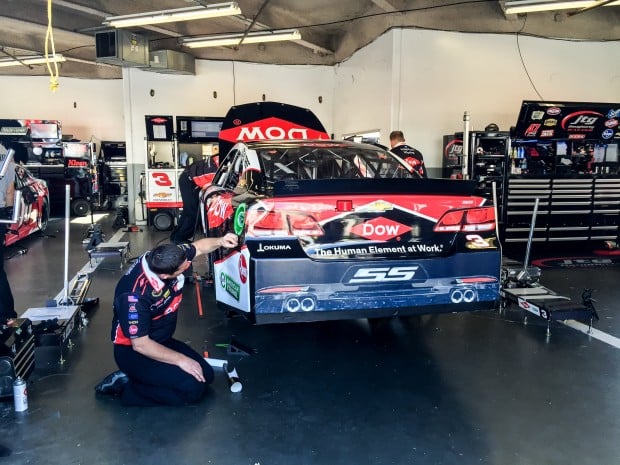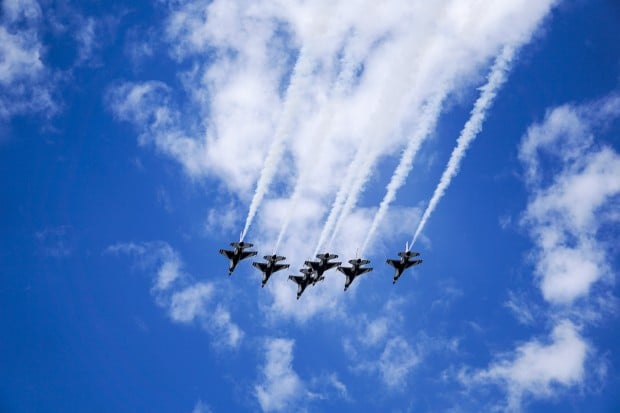 Many thanks to the team at Chevrolet for this awesome opportunity, and kudos for creating such a fun to drive, yet shockingly practical car.