DS E-Tense Supercar Concept Is Avant-Garde, Awesome
DS | ds e-tense | February 28, 2016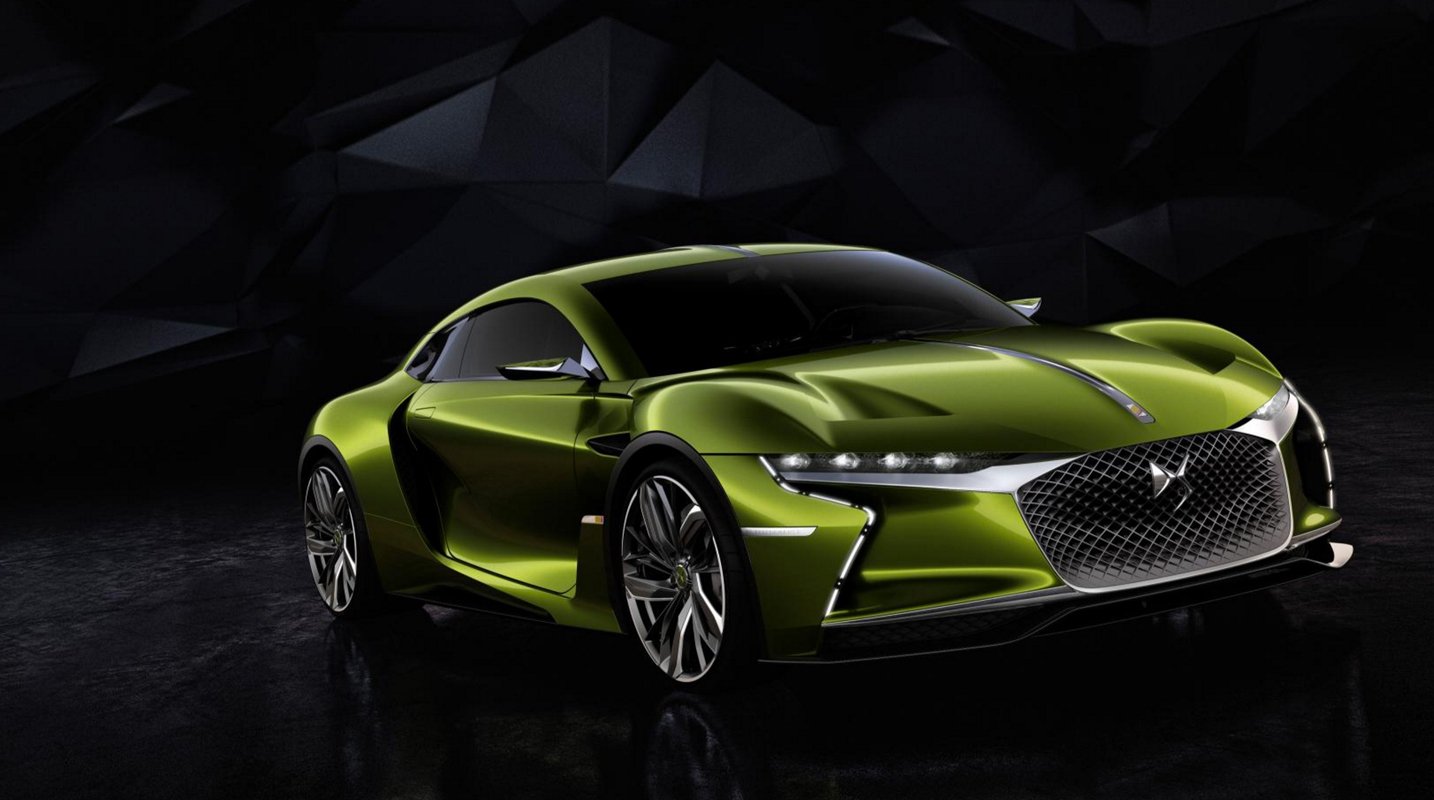 Paris-based luxury automaker DS Automobiles' moniker has many layers. It's a nod to the legacy of the Citroën DS, a then-futuristic auto marketed from 1955 to 1975. It also stands for "Different Spirit" or "Distinctive Series," indicating the aspirations of this Peugeot Citroën luxury sub-brand. Finally, in French, the name is pronounced "déesse," French for goddess.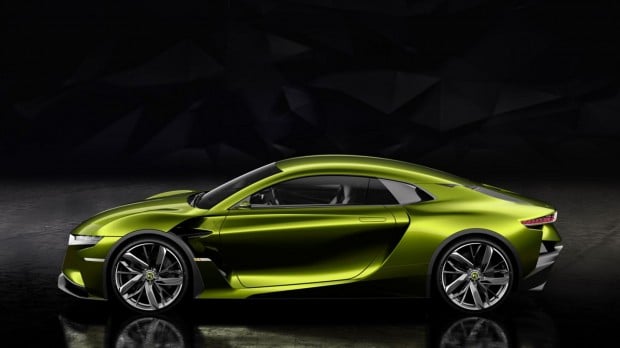 Clearly, there's no lack of ambition in this French automaker, and at the 2016 Geneva Motor Show in March, they're rolling out their farthest-reaching vehicle yet. The DS E-Tense is an all-electric supercar concept. In its eye-catching metallic green ametrine body with a chrome spine, the E-Tense two-seater GT packs 402 horsepower, 380 lb-ft. of torque, and claims a 0-62 mph sprint of a mere 4.5 seconds.
The E-Tense has a carbon-fiber monocoque chassis, and power comes from dual lithium-ion batteries mounted under the floor, delivering a range of about 220 miles in urban driving or roughly 190 miles in "mixed cycle" motoring. The design team at DS eschews a rear window, so drivers rely on a rear-view camera and screen mounted where you'd normally find the rear-view mirror. French craftsman spent 800 hours stitching together the car's interior, using cold steel for the dashboard and sculpting a tulip-shaped steering wheel among the many bespoke appointments.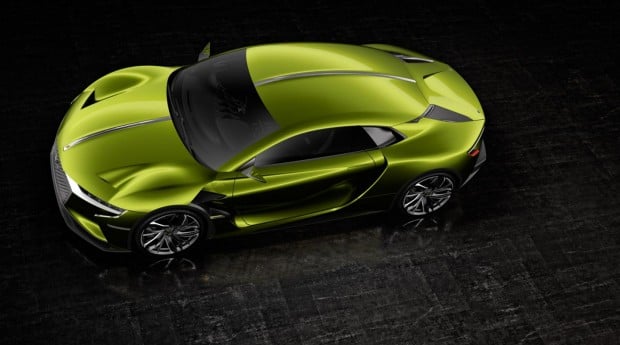 The chronograph in the cabin has been designed by BRM Chronograph. When you reach your destination, you can remove it from the dashboard and wear it on your wrist. How's that for French ingenuity?